Manhattan Production Music opens L.A. office, hires new executive


Based in New York City, Manhattan Production Music has established its first-ever Los Angeles office.
MPM Music's offerings include over 28,000 tracks across nine libraries, and several indie labels and artists worth of one–stop, hassle-free, licensable songs, trailer music, program/underscore and other post-audio elements.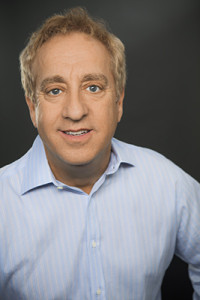 Along with the expansion, MPH has named Andrew Robbins as its new Senior Director of Film/TV Music.
Based in MPM's new Los Angeles office, Robbins will be responsible for utilizing his long-standing relationships within the entertainment, broadcasting, and media industries to present and place MPM Music's extensive music and song catalogs within feature films, movie trailers, TV shows, TV promos, videogames, commercials, and multi-media projects.
MPM has placed its music in films such as "Race: The Jesse Owens Story" and "Dirty Grandpa," in trailers promoting such hit films as "Trainwreck," in such top TV shows as "Madame Secretary," "Silicon Valley" and "The Big Bang Theory," and in commercials for such major brands as AT&T and Toyota.
"Andrew is a highly regarded and well-respected executive within our specialized universe of production music," said Norman Chesky, CEO/Founder, Manhattan Production Music. "He has established hundreds of strong relationships with key producers, editors and music supervisors, and will surely become a key representative of our music catalog across all media platforms. We welcome him to the team."
"I can't think of a better opportunity for someone with my history in the production music industry than to become part of the elite MPM team," said Andrew Robbins. "This versatile company offers dozens of truly amazing, one-stop licensing music libraries, songs from the multi-Grammy Award winning Chesky record label, and top notch custom scoring services. They are a real triple threat. I look forward to introducing their remarkable music products to my client base across Hollywood, Los Angeles, and beyond. "