Bloomberg Politics creates studio at Des Moines hotel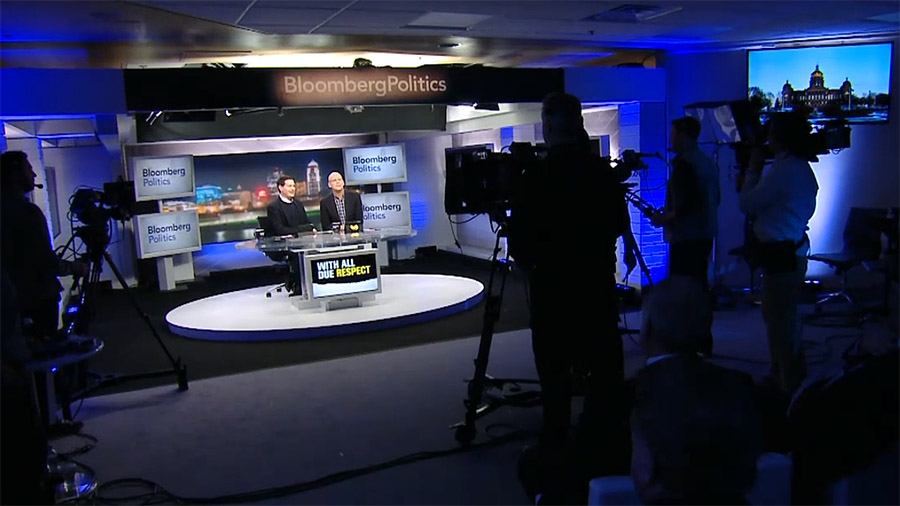 Complete with a small studio audience, Bloomberg's "With All Due Respect" has hit the road for the Iowa Caucuses.
The show has setup a temporary studio in the Des Moines Marriott, which is located downtown. The show appears to have taken over part of a conference room and is using four cameras for the small set.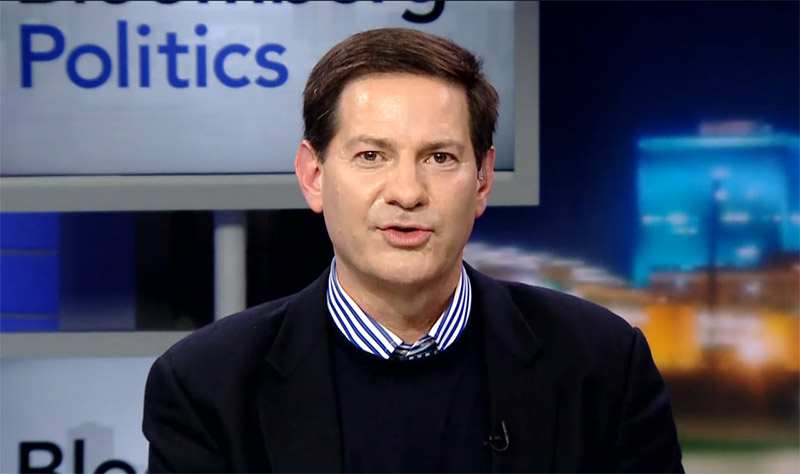 The design, from Seth Easter Design, includes a small, circular table fronted by the "WADR" logo. Behind, the set includes a skyline graphic with monitors branded with "Bloomberg Politics." Along the sides, more monitors provide areas to showcase the city or show graphics.
Hosts Mark Halperin and John Heilemann were joined by guests, and the setup was used for various live shots throughout the day, including on MSNBC's "Morning Joe."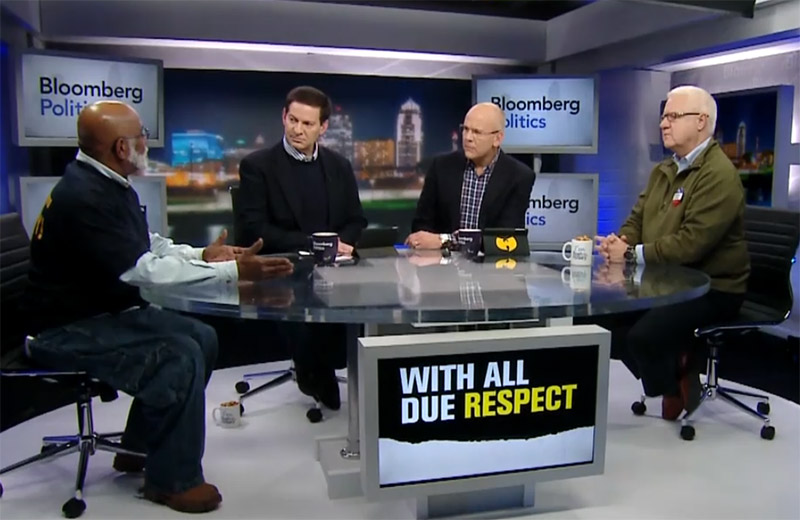 While this is not the first time the show has hit the road, this setup shows resources being provided to the show after some questions about its future at Bloomberg TV.
It's worth noting this temporary studio has higher quality output than Bloomberg's current Washington, D.C. studio, which is broadcasting in upscaled SD.