San Francisco station creates streetside Super Bowl studio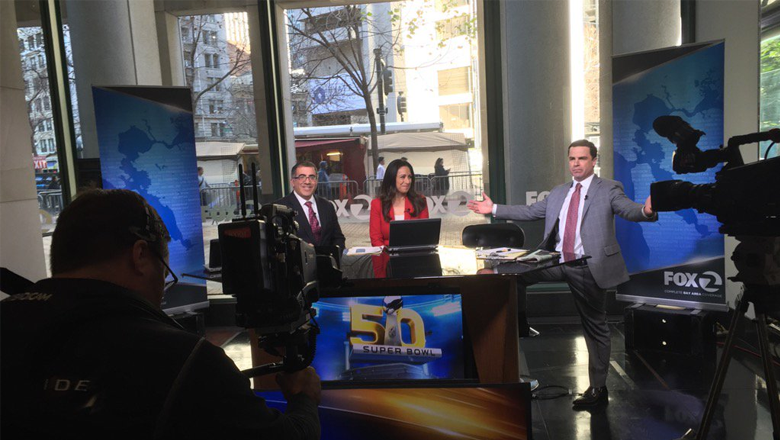 Fox affiliate KTVU-TV has taken over space in the Federal Reserve Bank of San Francisco building to create a streetside studio as a centerpiece to its Super Bowl 50 coverage.
The studio is located near Market Street and the entrance to Super Bowl City along San Francisco's Embarcadero.
The station is using the set for its 9 a.m. newscast, extended editions of its noon broadcast as well as the 4 p.m. news.
The design includes a small desk in front of windows with video panel on front, frosted logos on the window and two vertical banners on either side featuring the outline of the Bay Area.
Meanwhile, competitor KPIX-TV has a smaller set on an upper level of the Embarcadero Center mall.