Portland NBC upgrades set with technology, flexibility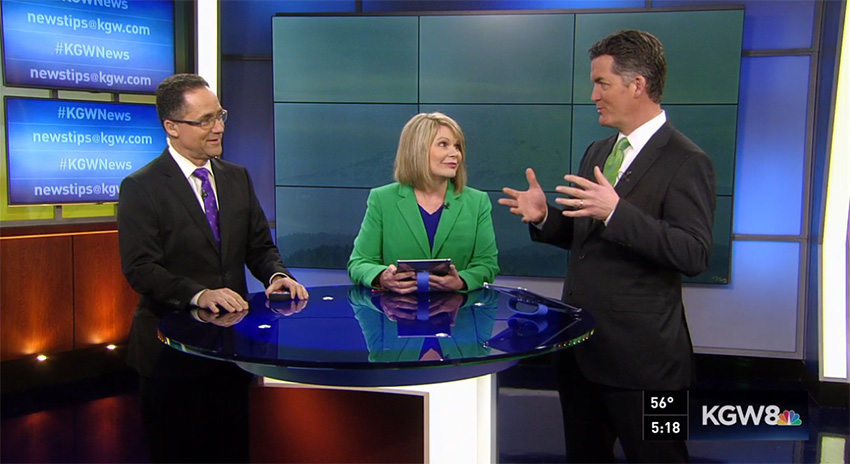 Tegna's Portland NBC, KGW-TV, debuted an updated set Monday from FX Design Group. Using silver and blues, the set works to capture the Pacific Northwest while providing flexibility through a series of anchor and standup positions.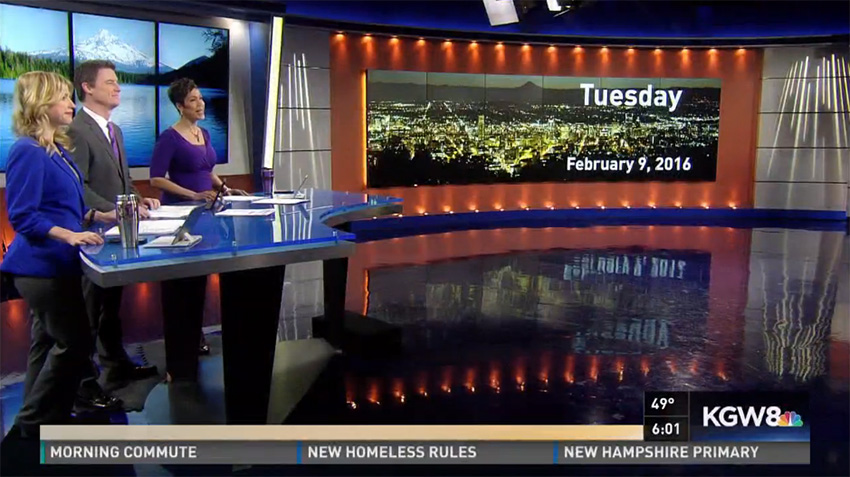 The largest change was the addition of an 18 monitor 6×3 array along with a 3×1 window display, both providing views of Mount Hood and flexibility for stories.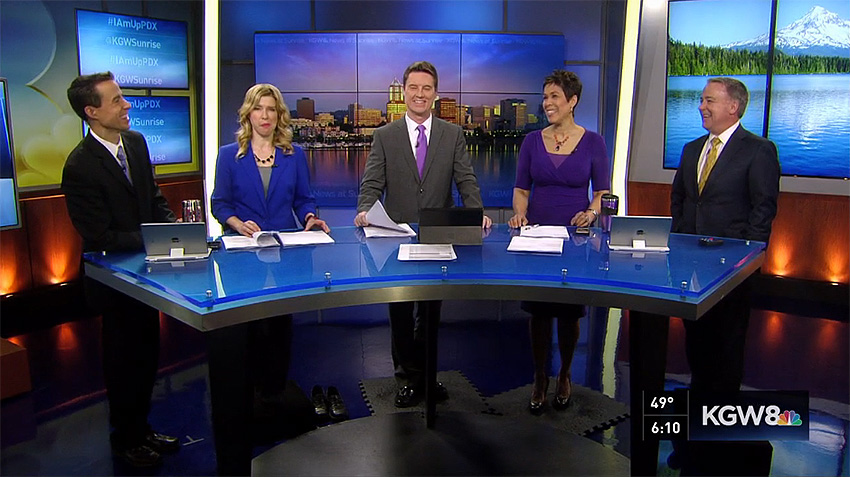 The station also switches between a series of anchor desks for its various newscasts, with a floating desk in the morning, pod for 5 p.m. and traditional desk for 6 p.m.
The upgrade did keep a few existing elements, including a monitor wall added in 2014 and the previous sets anchor desk.