NBC O&Os rolling out 'Storm Chaser' vehicles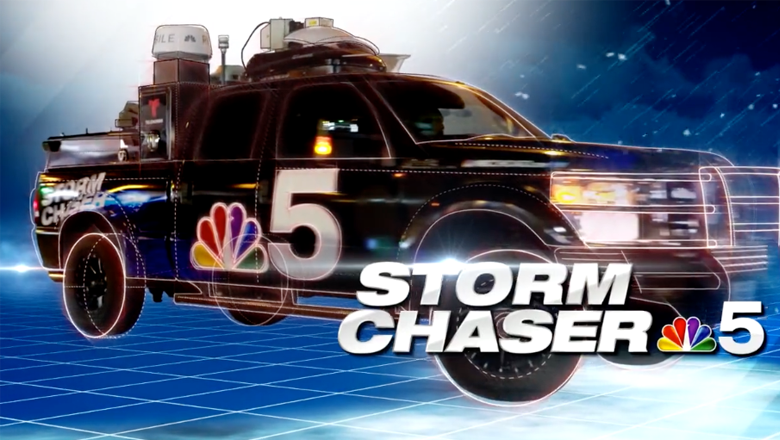 NBC is rolling out a fleet of mobile weather vehicles to its O&O stations across the country.
Along with the souped up vehicles the stations are promoting the new wheels with spots such as these from WMAQ-TV in Chicago:
[field name=iframe]
In Chicago, the truck is branded as "Storm Chaser 5" and is equipped with a roof mounted 360-degree camera as well as a variety of technical equipment, including a radar system, that creates a weather center on wheels. The vehicle also includes transmission equipment for live shots, including the ability to broadcast live while moving.
Chicago and other major markets have used vehicles to cover weather events for years, though advances in mobile video transmission have made the technology much more accessible. The past few years have seen many stations make use of mobile live shots from vehicles during weather coverage to show off road and traffic conditions.
KXAS-TV in Dallas, for example, which is also an NBC O&O, has what it calls "Thunder Truck."
Back in Chicago, meanwhile, WMAQ-TV has been pumping considerable investment into its weather coverage, including updating its weather center with a video wall last February. The moves came around the same time the station's weekend meteorologist Cheryl Scott made a high profile jump to ABC O&O and rival WLS-TV, where she is purported to be in line for the chief meteorologist job when Jerry Taft retires.
The once dominant WLS-TV has seen increased competition in the market, particularly from WMAQ-TV and CW affiliate WGN-TV's recent newscast expansions.
WLS-TV has also beefed up its weather offerings, including branding under the "First Alert" name and updating its weather graphics.