Doritos goes 'boldly' triangular in news-inspired commercial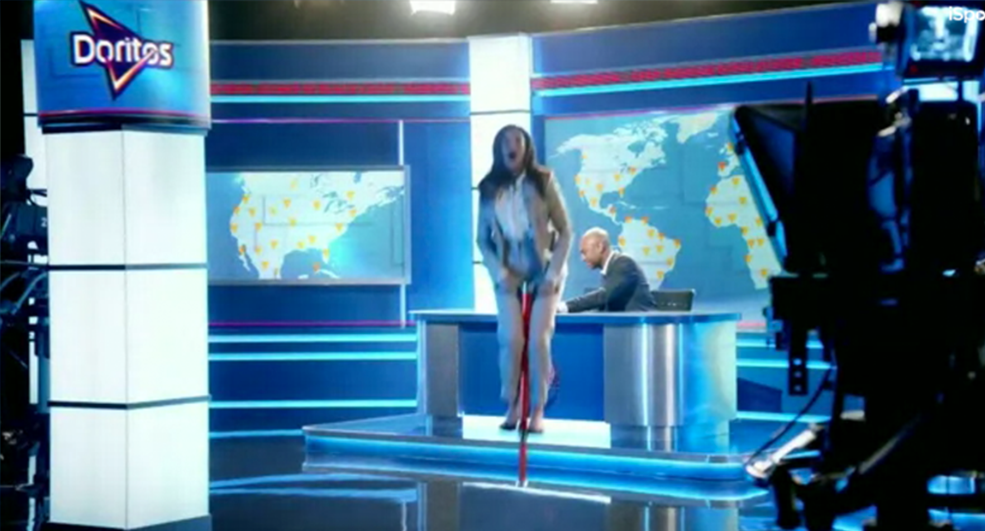 Snack food line Doritos has translated its familiar triangular shape into a repeating graphic element in its news-inspired commercials.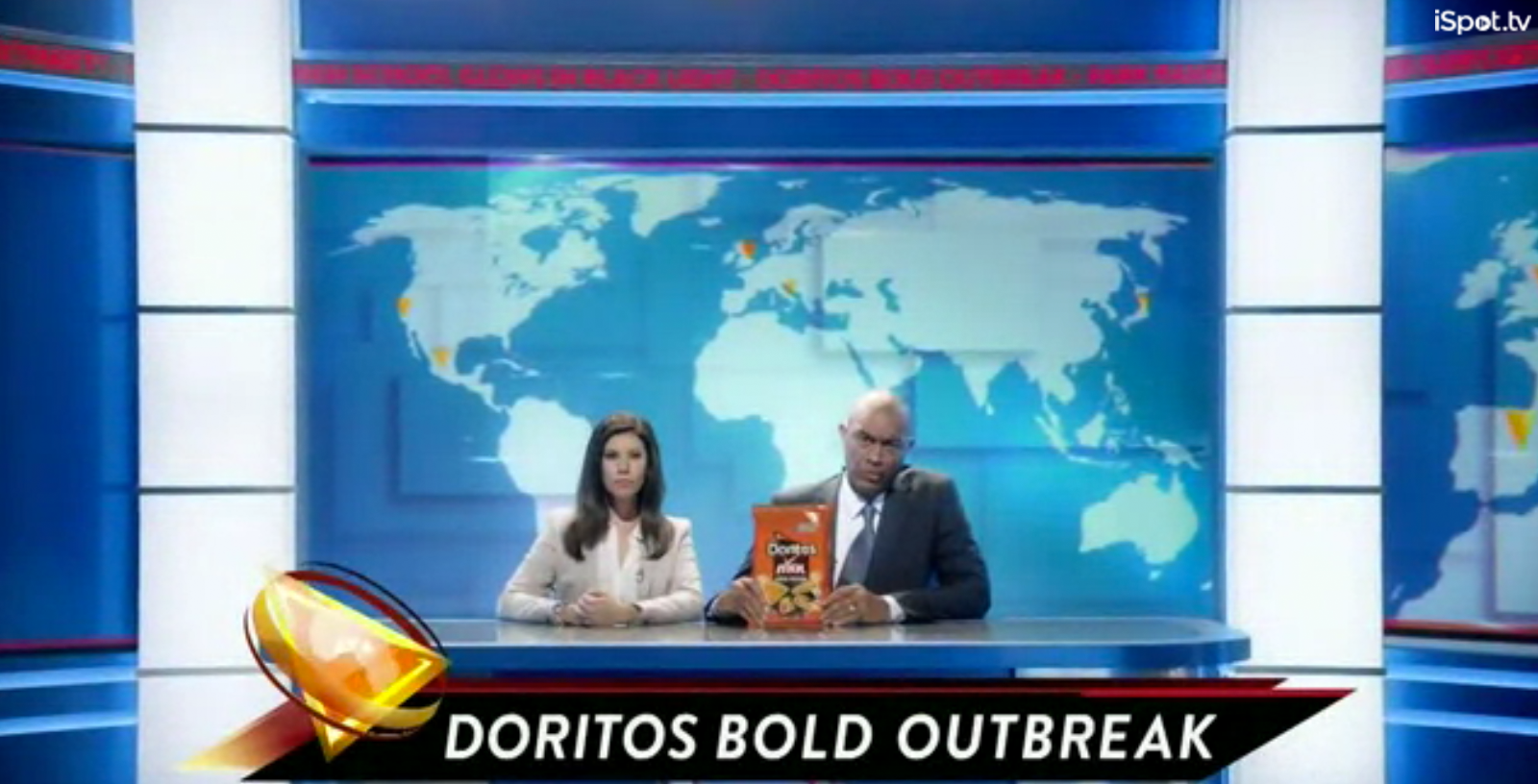 The spot, which focuses around the theme of "a worldwide bold outbreak," and features two anchors "reporting" on the phenomenon.
The anchors are seated behind a shiny metal desk in front of a blue toned world map graphic with yellow triangle shape markers. Other elements of the faux news set are backlit panels and two side walls with additional map treatments and a skinny red ticker in the headers.
A wider view, after the female anchor jumps off the set and onto a pogo stick (would you love to see your anchor do that?), a wider view of the studio shows it also features an internally lit column with some type of ring-shaped animated header element.
The set's design does suffer from scaling issues — as is typical when news sets appear in movies and on TV.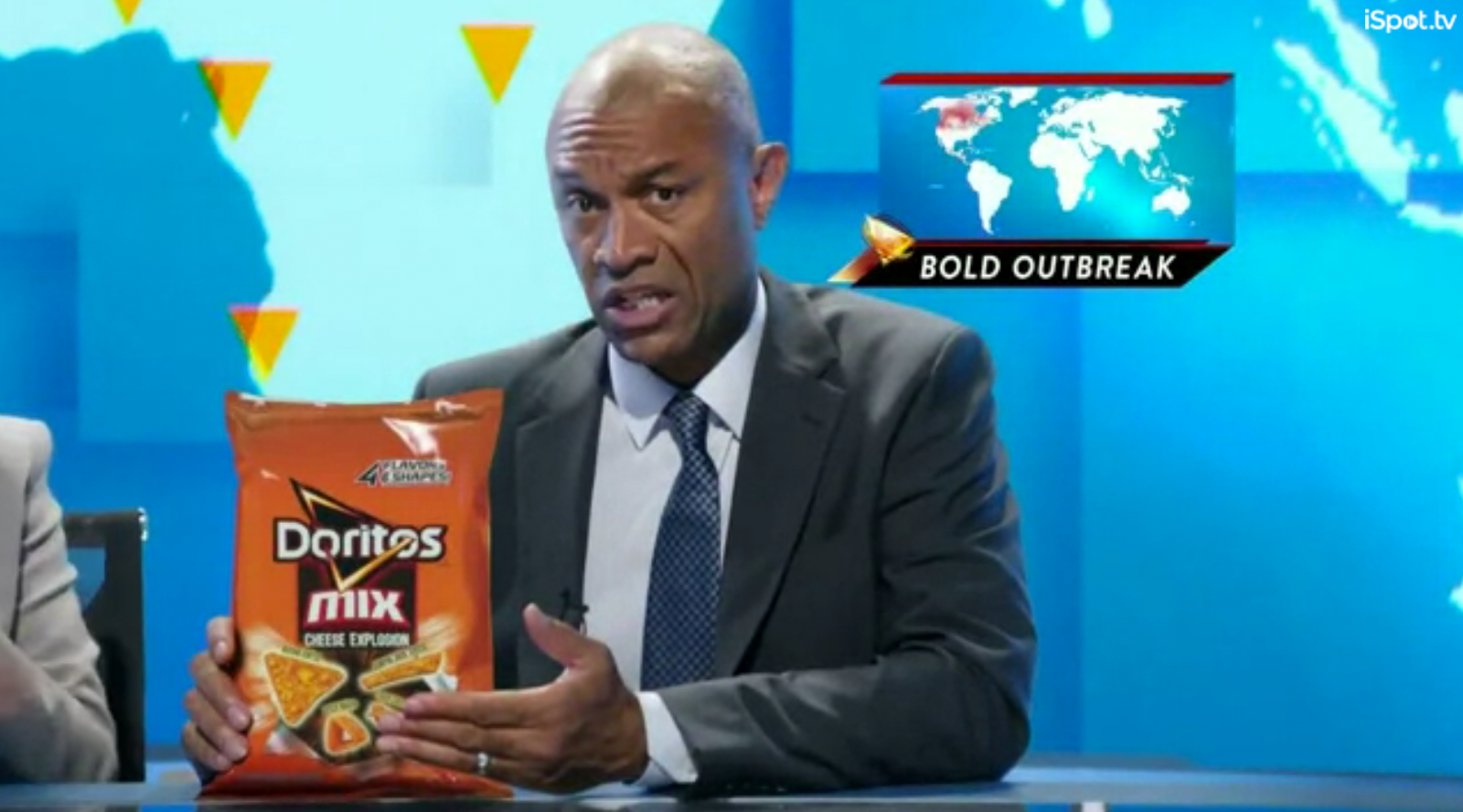 In addition to the on-set graphics, the triangular graphic motif continues in the oddly small OTS graphics and lower thirds.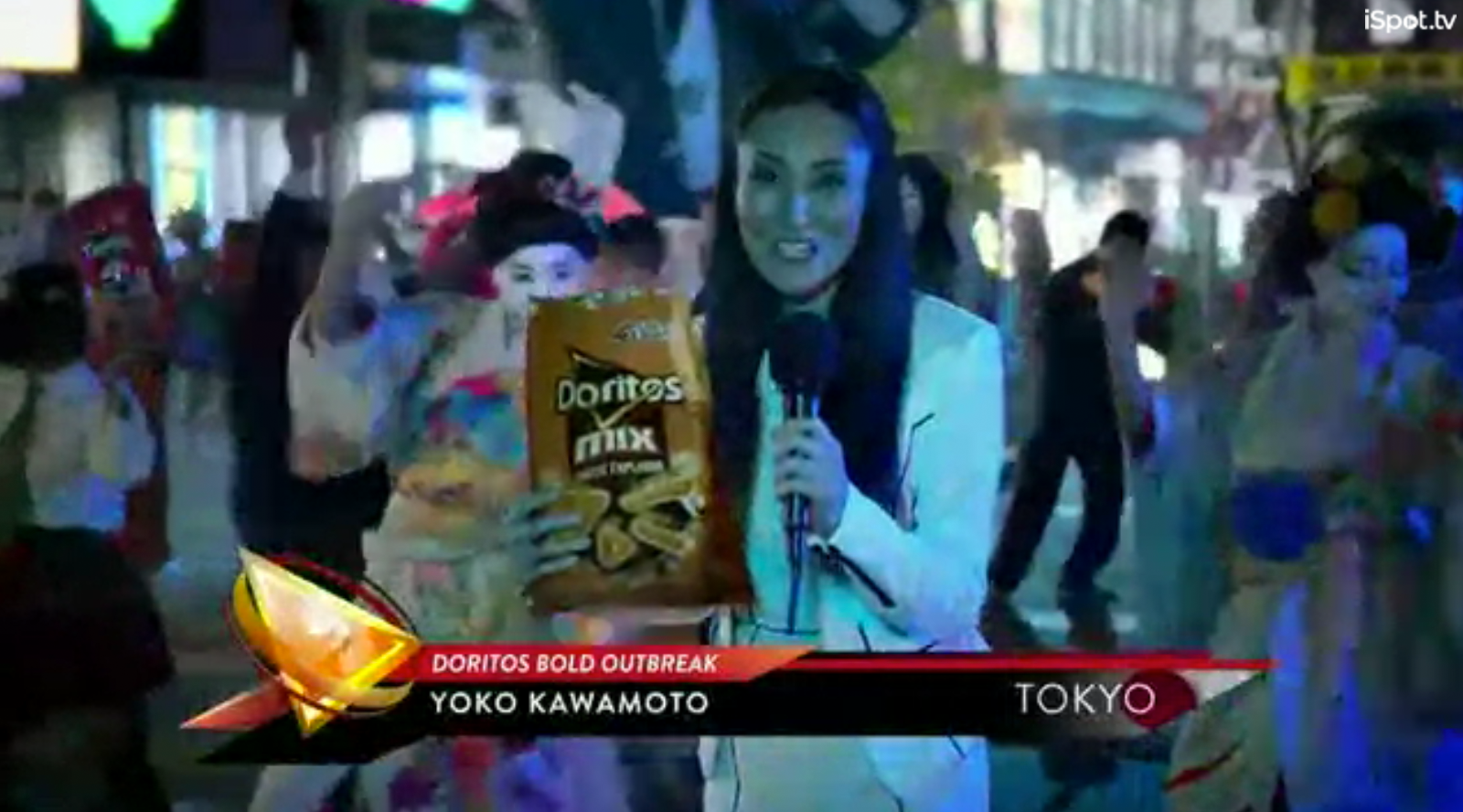 Not only do the graphics feature blocks with extreme angles and accents by a large, bold gold triangle surrounded by red and gold rings.
[field name=iframe]