Tampa station debuts new graphics, news music package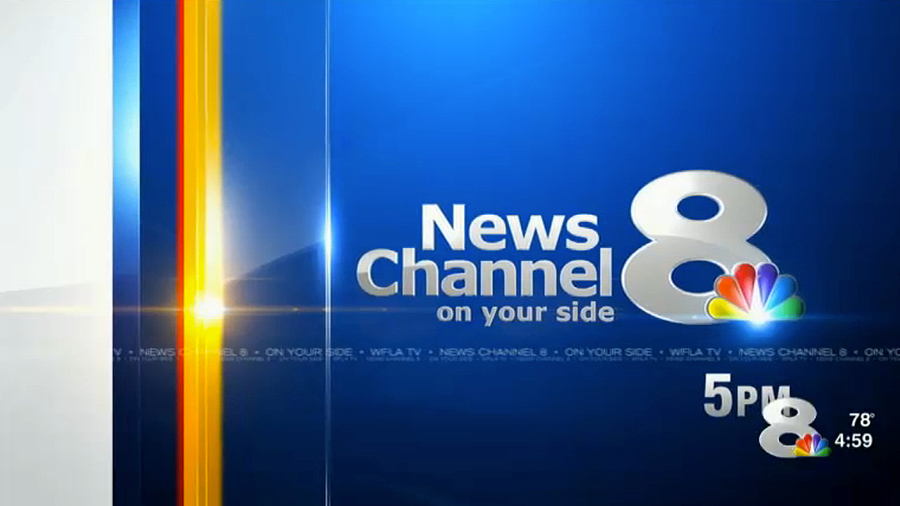 WFLA-TV, the Media General NBC affiliate in Tampa, Fla., has switched to a new motion graphics package and theme music.
The new graphics are design for the 16:9 aspect ratio and occupy the entire width of the screen, replacing the previous 2011 look. The design is also slowly rolling out to other Media General stations, such as at WCMH-TV in Columbus.
The simple color scheme of red, yellow and blue takes on a flatter look, though there are still some subtle shadows and gradients incorporated into the package.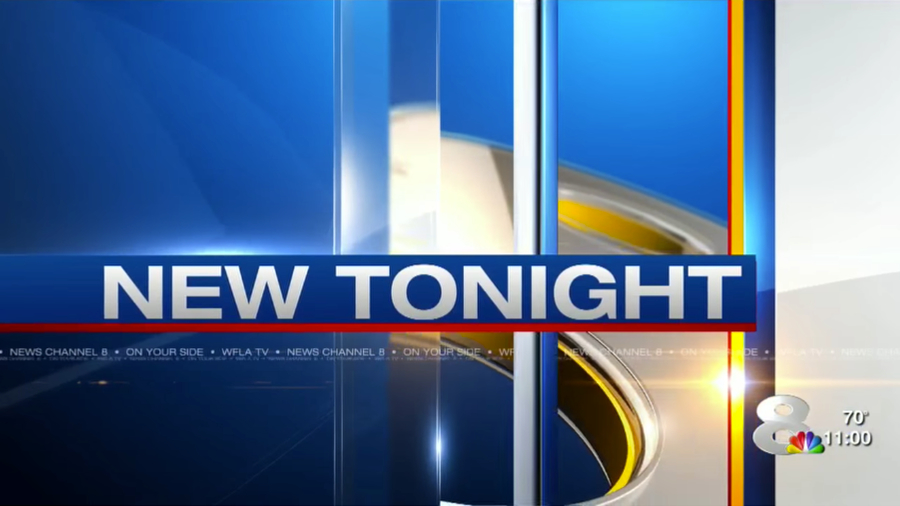 The package also includes some of the glassy and flare effects that are found in many news graphics packages, so in that sense it's a sort of hybrid look between flat style and more traditional news graphics package design.
Also included is a glassy, 3D "8" which also is incorporated, in a skewed form, into backgrounds on full screen and on-set graphics.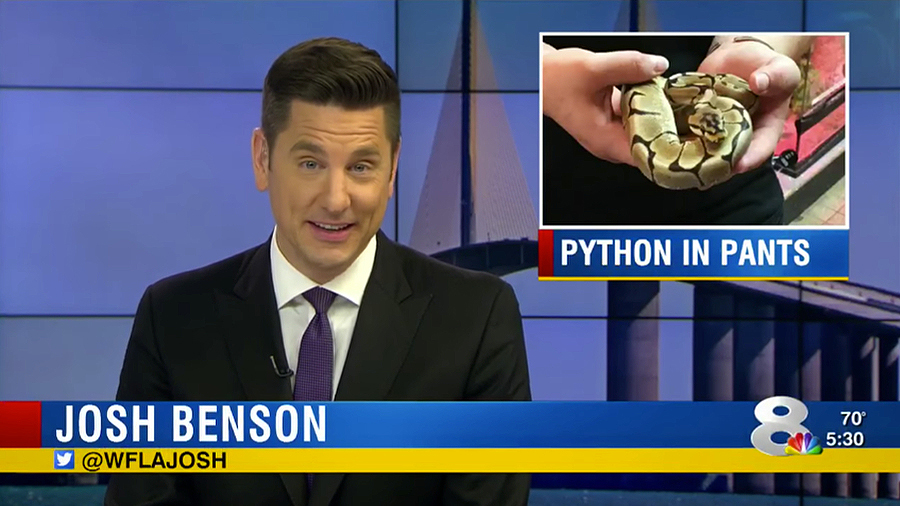 In addition to the new design, the station is also using the new Stephen Arnold Music package "Guardian."