AccuWeather invests in studio for upgraded production capabilities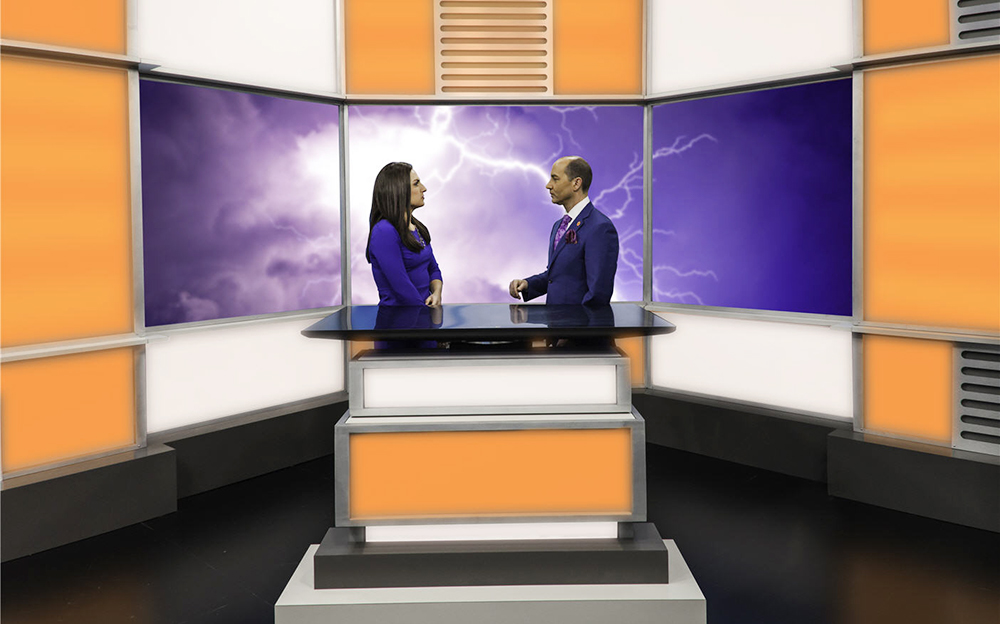 AccuWeather recently completed a major upgrade to its State College, Pa., headquarters with the addition of a 3,000 square foot production facility.
The space includes a studio, designed by Park Place Studio, and a control room, with technology from Ross Video and Wheatstone.
"The launch of the new studio is a great step toward enhancing the only all weather, all the time HD weather source that offers the superior accuracy for which AccuWeather is known," said Barry Lee Myers, CEO of AccuWeather in a statement.
The studio design includes multiple presentation venues and will bolster AccuWeather Network's coverage of weather news and information across its platforms.
A notable highlight is the AccuWeather Interactive Desk (seen above), which will help meteorologists present data and information via a tablescreen display with graphics, detailed maps and telestration tools. The desk can be filmed from above, allowing a unique view of the analysis on-air.
The set design also includes a StoryTeller touchscreen and 3×3 video wall, with many backlit panels in the companies trademark orange color and metal accents.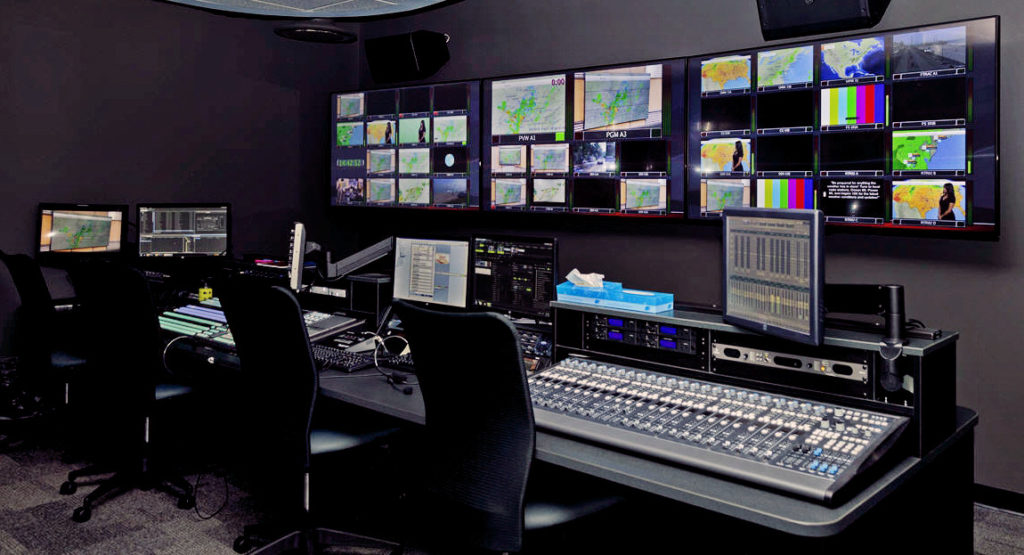 The control room was built with scalability and flexibility in mind, as AccuWeather expands its mediums and coverage needs.
The broadcast facility went online in March and is used across all mediums, including on AccuWeather.com, in the companies mobile apps and on its expanding cable channel.