Oklahoma station adds 'StreetScope' to chopper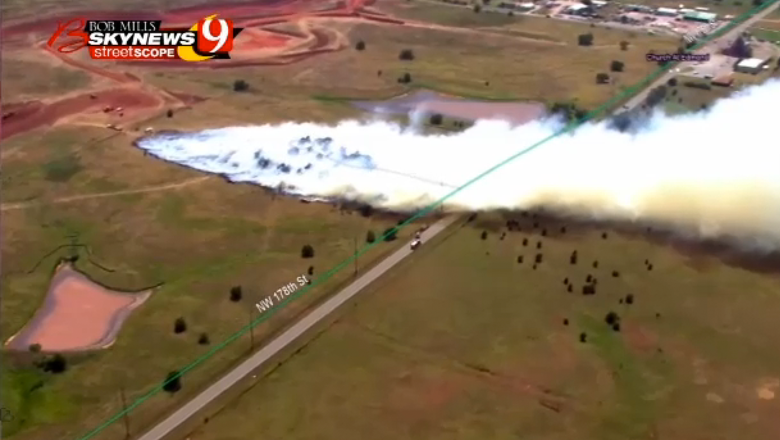 Oklahoma City's KWTV-TV has added a new feature to its helicopter that overlays maps data over images in realtime.
Dubbed StreetScope (or, more specifically, Bob Mills StreetScope, after the furniture store that owns the naming rights to the chopper), allows the station label live aerial views with useful data such as street and city names.
The information remains in place even when something is obscuring the scene, such as the plume of smoke shown in the station's demo of the new tool.
Unlike most overlays and gimmicks that newscasts add, StreetScope is actually useful. Aerial views from helicopters tend to be a bit difficult to understand without context of street names or other familiar landmarks — especially given that the scene could be approached from a variety of angles.
It's a bit surprising that this idea hasn't become more widespread yet — especially given that news helicopters are so frequently used for traffic reporting where street names are especially helpful in adding context.