NBCUniversal invests in Rio Grande Valley Telemundo facility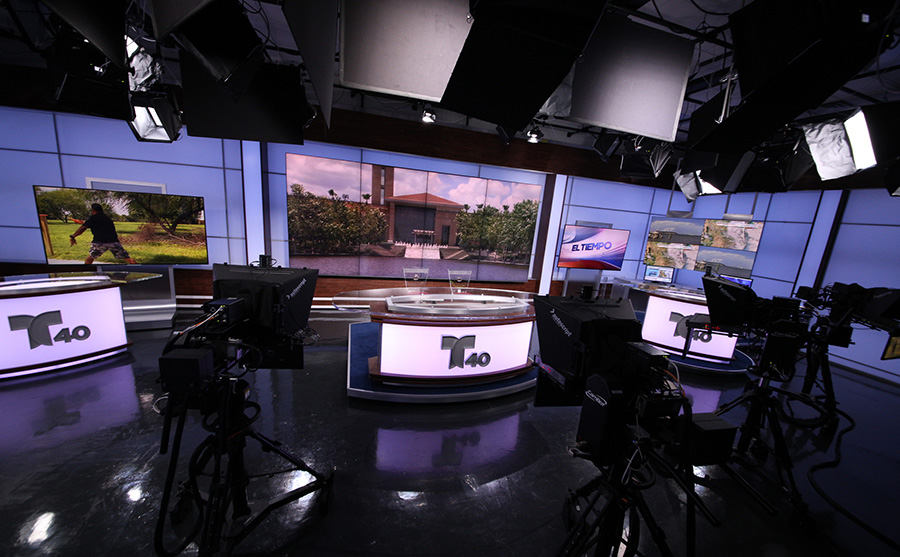 Telemundo 40, KTLM-TV, recently began broadcasting from a state-of-the-art broadcast facility in the Rio Grande Valley, marking a significant upgrade for the O&O.
"Telemundo 40's first broadcast occurred 17 years ago this month and I'm proud that in less than two decades, our news team now has access to the most cutting-edge broadcast technology and tools that will help them deliver the best-in-class news that our communities deserve," said Jose Flores, president and GM of Telemundo 40.
The 23,000 square-foot building houses more than 50 NBCUniversal employees, notes a release, along with:
Four satellite antennas that can tune-in to any satellite that carries news content in the Rio Grande Valley, as well as in Mexico and Latin America.
A Media Operation Center that is capable of receiving and recording multiple feeds at once.
Eighty two television monitors that are located all across the newsroom floor.
A state-of-the-art production control room with the latest Automated Production Control technologies.
Wall-to-wall wireless internet connectivity that allows employees to work from anywhere inside Telemundo 40 Studios.
Generators that are capable of keeping the station up and running, and on-air for 24 hours in the event of total power loss.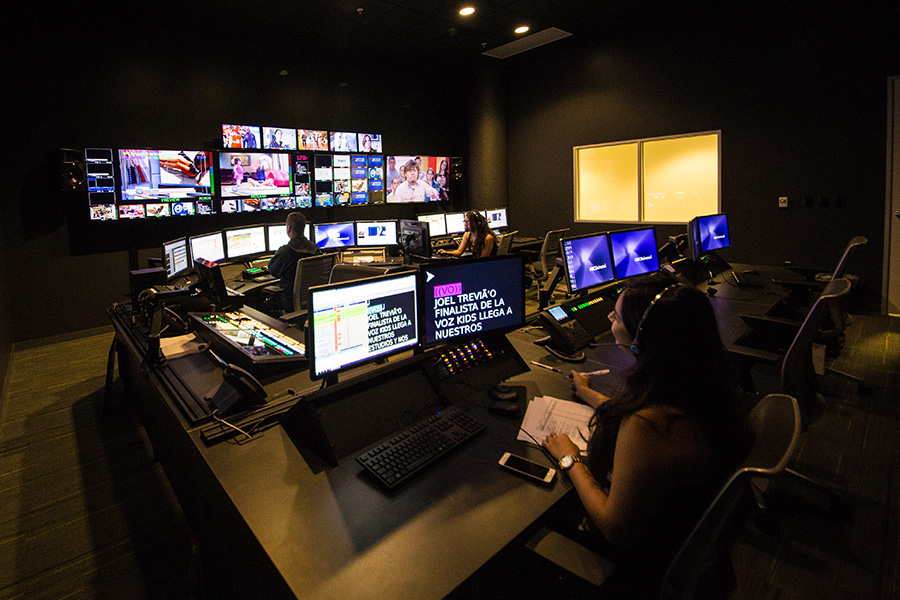 "NBCUniversal's investment in its Telemundo stations has helped to reshape the way Spanish-language viewers receive their news," said Manuel Martinez, president of the Telemundo Station Group. "Thanks to NBCUniversal's investment our stations have been completely transformed. In the past couple of years, we have unveiled beautiful new facilities across several markets and provided our journalists' with the tools they need to better deliver the news their communities deserve."
The studio was designed by John Casey Production Design and fabricated by blackwalnut.
KTLM-TV's new broadcast center is one of five new facilities NBCUniversal Owned Television Stations has unveiled since 2013.