NBC planning comprehensive social media efforts for Rio Olympics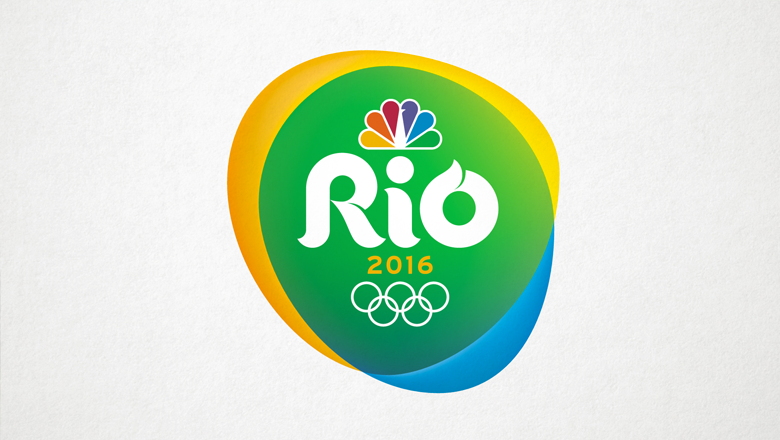 Subscribe to NewscastStudio for the latest news, project case studies and product announcements in broadcast technology, creative design and engineering delivered to your inbox.
NBC Olympics is planning what it's calling its "most comprehensive social media plan ever," for the 2016 Rio Olympics, including around-the-clock content across all of NBC Olympics' social media accounts.
"The Rio Olympics will be the most social games ever, and we want to make sure to reach fans on every platform," said John Miller, chief marketing officer, NBC Olympics, in a statement. "Harnessing the power of Olympic athletes, social media influencers, our own commentary team, and our social media partnerships, fans will be more connected to the Games than ever before."
GIFRelay
NBC Olympics is enlisting the networks of NBCUniversal to participate in a GIF "torch relay." Beginning today on Twitter with @NBCOlympics, a torch emoji will be incorporated into GIFs posted on social media accounts from networks and shows including NBC Sports, NBC Entertainment, NBC News, Bravo, MSNBC, Oxygen, USA Network, Universal Home Entertainment and over 60 stations from Guam to New York City.
A new post from a different network will be shared every 30 minutes, culminating with the emoji torch being "passed" to "Today Show" and its anchors on the morning of Aug. 5.
The emoji torch will be "passed" during a segment from the show's "Orange Room" just prior to the opening ceremony of the 2016 Rio Olympics.
Social influencers
NBC Olympics is teaming up with social media personalities whose specialties range from creating six-second Vine videos to soulful original songs, fashion shoots and serious fitness inspiration.
This week, personalities including Flula (comedy and music), The Fine Brothers (comedy), Jerry Purpdrank (comedy), Amanda Cerny (comedy and fitness), Charisma Star (makeup), Madison Pettis (actress), and Tiffany Alvord (music) will push out Olympic-related content to their followers leading up to the opening ceremony of the Games.
In addition, NBC Olympics is sending social media superstar Logan Paul to Rio to capture all the Olympic excitement for his fans and followers.
Paul, who reaches tens of millions of fans on multiple social platforms, will head to Olympic events and parties, capture the local flavor on the beaches of Rio, and catch up with NBC Olympic commentators throughout the Games.
Athlete content
Before they headed to Rio, NBC Olympics spent some time with members of Team USA, creating custom social media content. The athletes jammed with Flula, took photos in a high school yearbook throwback-themed booth, tried their hand at samba with some professional dancers on a beach-themed set, posed with puppies to promote the Clear the Shelters organization, learned Portuguese from Brazilian supermodel Alessandra Ambrosio, and tried to break some World Records with Rutledge Wood.
Through a strategic two-month rollout plan, this custom content has been distributed through NBC Olympics, athlete, celebrity and influencer social channels to reach as many people as possible with Olympic themes and messaging.
24/7 content on multiple platforms
The NBC Olympics social media accounts will be one-stop shopping for all the action during the Games. Dedicated social media teams on the ground in Rio and in NBC Sports Group's International Broadcast Center will push out content 24/7, including:
Behind-the-scenes access from Rio and the NBC studios at the International Broadcast Center
Facebook Live interviews with athletes and NBC Olympics commentators
Athlete social media takeovers
Breaking news
Real-time score and competition updates
Articles, videos, and photo galleries from NBCOlympics.com
Live streaming information
Social polls
Custom graphics from social focused designers
In addition, select content will be integrated into NBC Olympics' linear television coverage to keep viewers up to date on the latest social media conversations.
Snapchat and Buzzfeed
As previously announced, NBC Olympics and Snapchat will partner to present unique perspectives from Rio, which will include daily Snapchat "Live Stories" and an NBC Rio Olympic Discover channel.
Both the Live Story experiences and Discover channel will be available to Snapchatters in the U.S. for over two weeks around the games. NBC Olympics will co-produce the NBC Rio Olympic Discover channel with Buzzfeed, a regular contributor to both the Snapchat Discover platform and NBC's content projects.
Facebook and Instagram
As previously announced, NBC Olympics, Facebook and Instagram are partnering to bring fans together with unique content surrounding the Games of the XXXI Olympiad from Rio de Janeiro, Brazil, that will serve the platforms' U.S. audiences and will fuel buzz around NBC Olympics' 6,755 hours of programming.
This is the third consecutive Games in which NBC Olympics and Facebook have collaborated, although it's the first time the partnership also includes Facebook-owned Instagram.
Emoji custom keyboard
NBC Olympics has made it easier for fans to select the perfect emoji or reaction GIF for their social posts during the Games. NBC Olympics teamed up with Snaps to create a custom 2016 Rio Olympic Games emoji keyboard.
Fans can show their excitement and national pride throughout the Olympic Trials and Games with more than 60 special emojis and GIFs, and a shareable photo booth, complete with Rio stickers.
The 2016 Rio Olympic Games Keyboard is available for download in the App Store for Apple devices, and Google Play for android devices.
Social media for the opening ceremony
For the first time ever, NBC Olympics held a "Social Media Opening ceremony" hosted by Ryan Seacrest, NBC Olympics' late night host.
Social media content creators including YouTube star iJustine, musician and comedian Flula, lifestyle blogger Marianna Hewitt, model Julia Friedman, Dine L.A. Director Stacey Sun, DJ and HBfit founder Hannah Bronfman, and professional surfer and Roxy model Kelia Moniz, were on-hand to participated in panels and games, serving up all the action to their followers throughout the day.
The event, held last week, garnered more than 105 million impressions with a reach of almost 50 million.
Subscribe to NewscastStudio for the latest news, project case studies and product announcements in broadcast technology, creative design and engineering delivered to your inbox.