Swiss broadcaster focuses on the view for Olympics studio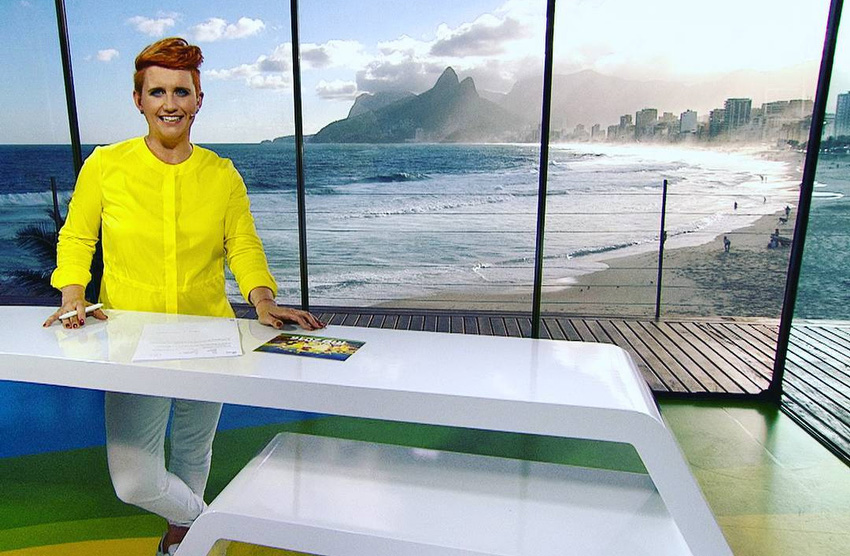 Broadcasting from the second floor of the "Rio Media Center" on Ipanema beach, Switzerland's SRF (Schweizer Radio und Fernsehen) has a studio with a postcard perfect view.
The small space utilizes the buildings wrap around windows and outdoor patio deck, with floor and wall graphics in Brazilian colors.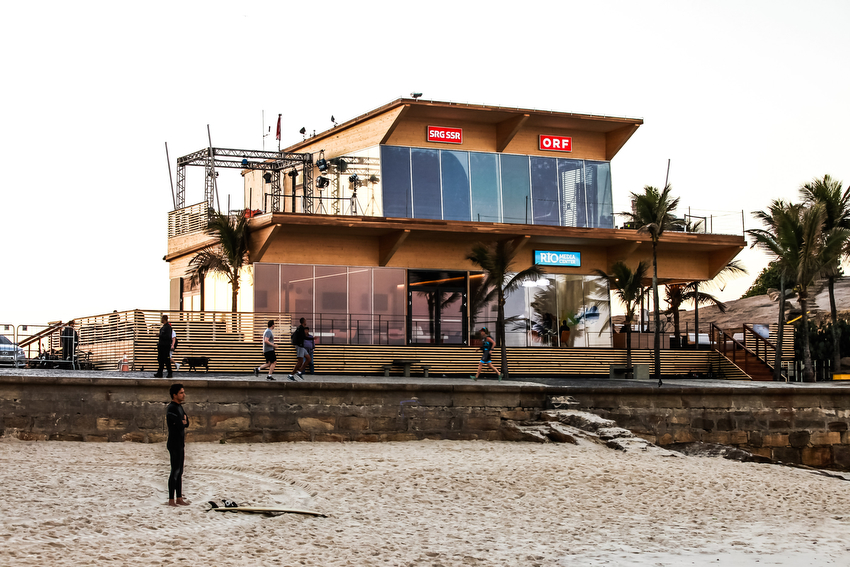 A standing desk features a unique see-through shape, putting further emphasis on the view while being able to accommodate multiple presenters.
The wind has kept the use of the outdoor patio to a minimum, with reporter Steffi Buchli making fun of it on-air.
While simple, the space provides a unique view that captures the spirit of Rio.