CCTV draws inspiration from the Olympics logo for its studio design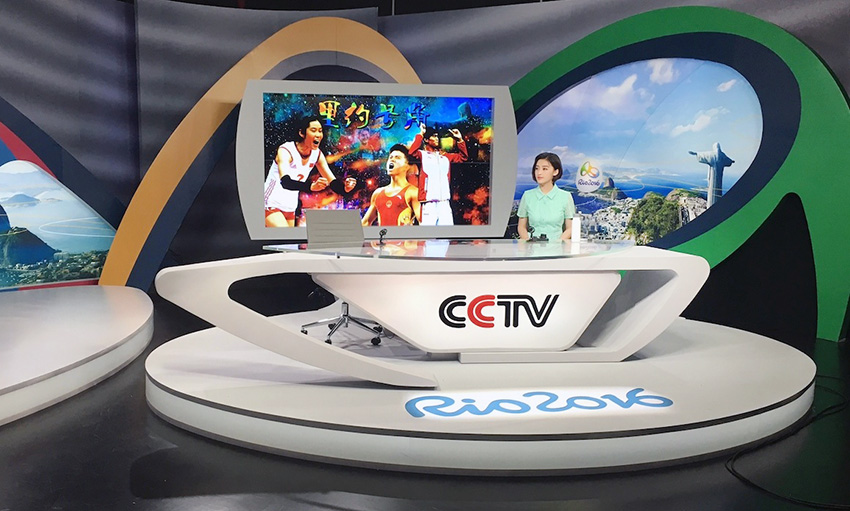 CCTV5, the state-owned sports channel of China, drew from the Rio games' logo to create a flowing, colorful — and even playful — look across three distinct spaces for this years Olympics.
"The logo and associated graphic elements gave me the cue to use bright colors and curved forms, which also fits with the image of Rio," said Mark Dyson of Pitch Design, who designed the space in collaboration with Australia's zspace.
Using the flowing Rio Olympics logo, which features three sets of interlocking hands, the team worked to capture the games in a unique way on air.
Studio A, located within the International Broadcast Center, is the largest of the spaces and uses a variety of those curved shapes with the logo inspired palette.
The set includes a flowing anchor desk with thick curved base that fronts a 2×2 Pallas 55″ LCD wall.
Next to the desk, the curves frame a 4×2 Pallas screen, which serves as a standup area. The space also includes an alternative interview-style venue, with views of Rio.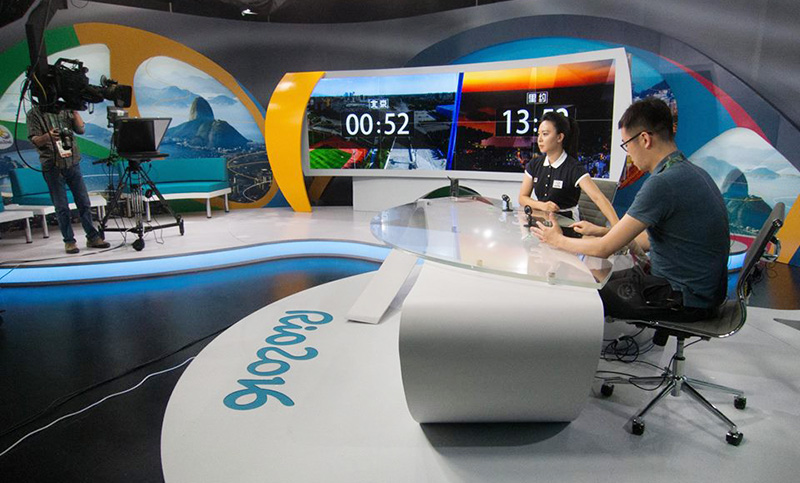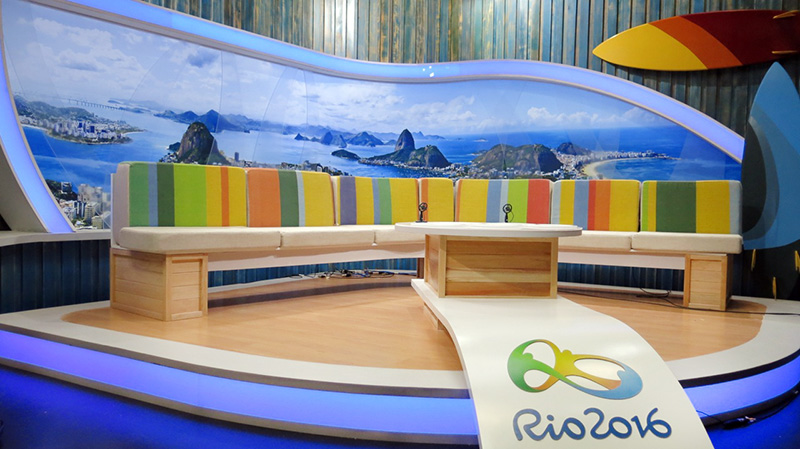 "We had a bit of fun with (Studio B)," explained Dyson. "It represents a whimsical representation of what we think a Rio beach house may look like."
In addition to a modern curved couch with a variety of color, there's expansive vista background with frosted curved elements along with decorative touches that give the space a lively and approachable feel.
CCTV's final space, meanwhile, is inside a 5×10 meter broadcast tower in Barra Olympic Park.
The design here uses a combination of color and dimension to create a wavy fin wall that's lit by concealed LED to create a unique and colorful effect.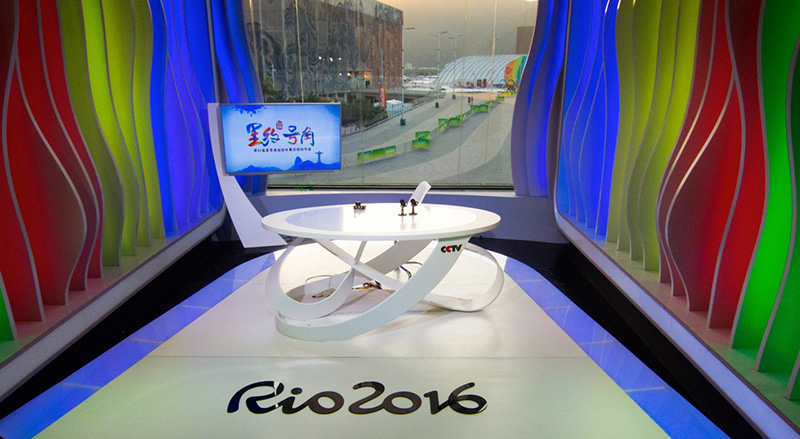 The anchor desk, which features an interlocking set of white rings in a homage to the Olympics, is situated in front of a real window overlooking the park, with additional curved elements used to frame the window and support a video panel.