MSNBC's 'Rachel Maddow' returns to Studio 3A with new look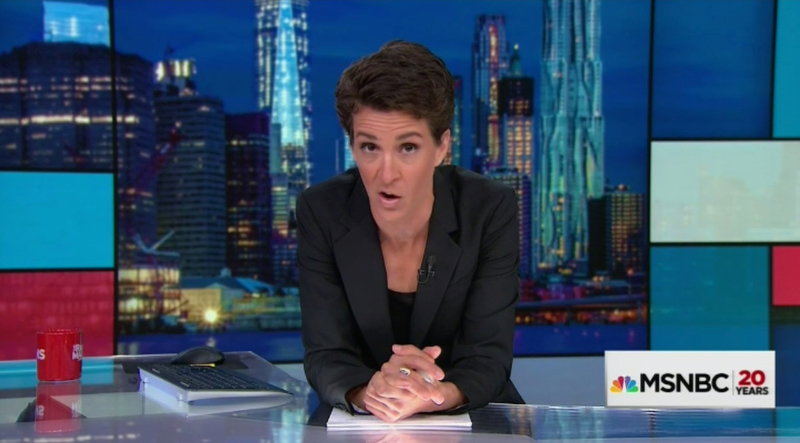 MSNBC's Rachel Maddow returned to Studio 3A Monday after a brief hiatus from the space while upgrades were completed over the summer, including the addition of large LED walls.
For the past few months, "The Rachel Maddow Show" had been broadcasting from NBC's Global Media Insert Studios located in Studio 6E at 30 Rock. The space, which was the former home of "Wake up with Al," used still shots of the former Studio 3A layout to simulate the space on-air.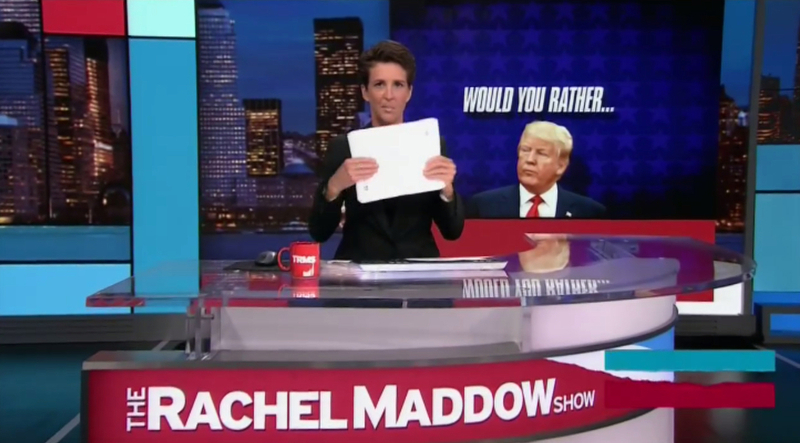 With the return to the main MSNBC studio, "Maddow" received a new curved desk that features show graphics and a white backlit panel. The new desk is oriented with the LED walls behind, removing the RP screens from primary usage during the show.
The spaces LED arrays feature an HDR skyline of New York City, with colorful blocks that match the show's branding obscuring various parts of the view.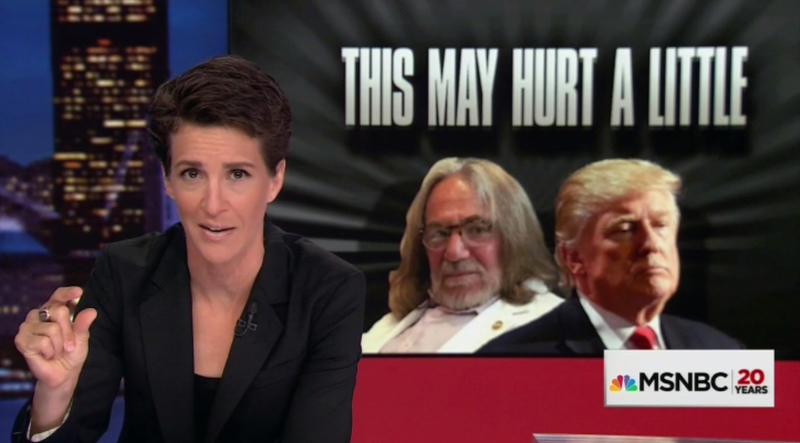 Various topical graphics are inserted into the LED wall at various times throughout the show as Maddow moves through the lineup, similar to the former RP usage.