Tribune sells iconic Chicago tower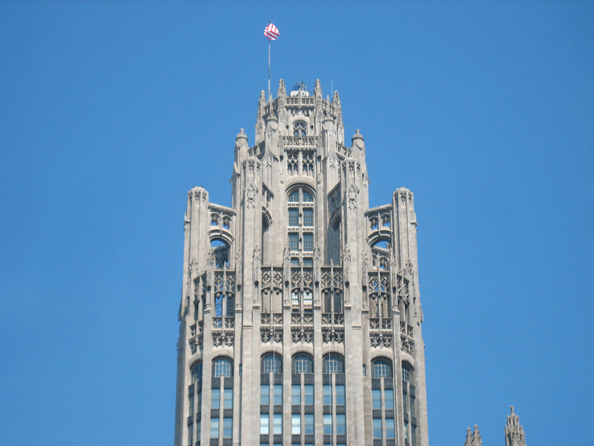 Tribune Media has announced a $240 million deal to sell its iconic home, the aptly named Tribune Tower.
The Gothic-style building serves as the headquarters to the Chicago Tribune newspaper, which is part of the publishing division of Tribune that was spun off in 2014 and renamed "Tronc" earlier this year.
The Chicago Tribune has a lease on the space that runs through 2018, but it appears the newspaper may leave the building once that lease has expired, according to a statement issued by the company.
Tentatively, the newspaper is looking to move out in mid-2017.
Tribune Tower itself sits on a three acre parcel and although the building itself is over 700,000 square feet, the property, which includes an open lot next door, is zoned for up to 2.4 million square feet.
CIM Group, which also is behind the Block 37 project in Chicago that is home to CBS O&O WBBM-TV, is buying the building and will head up development plans.
Last fall, in announcing it planned to explore options of selling the property, Tribune also released conceptual plans that included building a mixed use development next to the building to serve as an anchor to one end of the city's famed Magnificent Mile.
The tower itself, built in 1925, is designated as a historic landmark, so any significant exterior changes are unlikely.
Tribune Media also announced that it was putting the studios for its station WGN-TV, located in the northern art of the city, up for sale, though the plans call for the station to remain as a tenant should a sale go through.