Brian Williams' MSNBC show gets a name, almost at the '11th hour'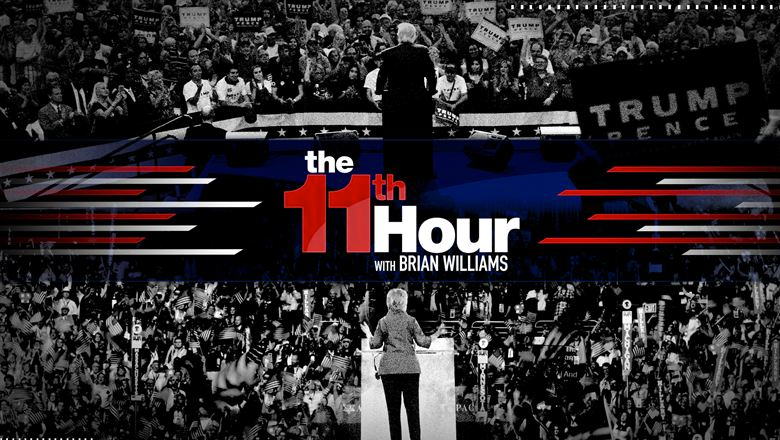 Brian Williams' election-themed daily show on MSNBC has a name — and, in an ironic nod to the name the network picked, it was announced just in time for the show's debut.
The show, which kicks off after Labor Day, will be called "The 11th Hour," a reference to its 11 p.m. eastern timeslot.
The name also does double duty as a reference to the colloquialism that refers to the last minute — meaning the name works in those timezones where the show won't, in fact, be shown at the actual 11th hour of the day.
It's also worth noting that the name could still be used after the election, should MSNBC decide to make the ex-"Nightly News" anchor's spot on the cable network permanent.
Interestingly, someone just created a Twitter account under the handle @11thhourmsnbc, though, as of this writing, the profile hasn't been populated.
"This new assignment is a natural extension of the hundreds of hours of political coverage Brian has anchored through this campaign cycle so far," said MSNBC President Phil Griffin in a statement. "He and Rachel Maddow and the team have been great on the big nights, and now he'll build on MSNBC's primetime momentum by taking us live into the 11pm hour every night."
"We want a broadcast that will feel like a continuation of the conversation we've had all during this unprecedented campaign season," said Williams in the statement. "As the general election ramps up, there's an opportunity to assess and discuss the campaign at the end of each day. With the help of the very best team in the business, we hope to offer some closure and sanity in addition to previewing where the campaigns are headed next."