'Good Morning America' gets shorter name in new open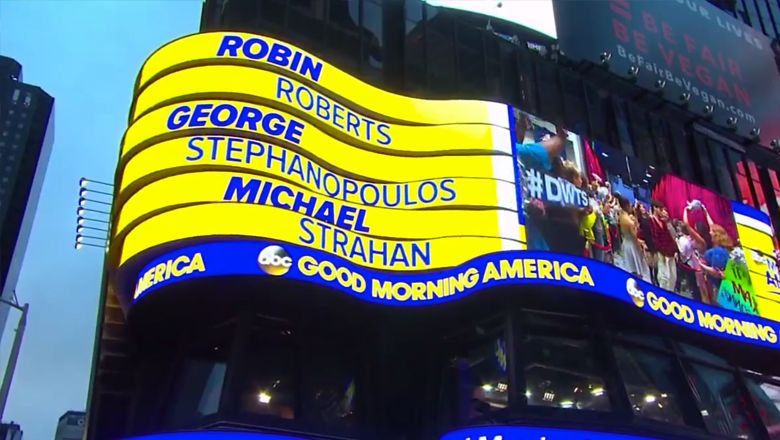 As part of Michael Strahan joining "Good Morning America" full time, the show has retooled its open a bit — with one significant thing missing.
In the show's voiceover open, the announcer no longer introduces the show as "Good Morning America," instead opting for the shorter (and more social media friendly) "GMA" shorthand.
The full name, however, still appears throughout the opening graphics package and rest of the show — and the program hasn't officially changed over to using just the "GMA" letters.
One reason for the change may be because the announcer also now reads Robin Roberts, George Stephanopoulos and Strahan's full names as they appear on the recently upgraded LED ribbons that wrap the outside of the show's Time Square studio space.
"GMA" has gone back and forth including the anchor names in the open aurally or visually — including a period when co-host Lara Spencer's name was included.