Fox Boston focuses more on video walls, less on newsroom in revamp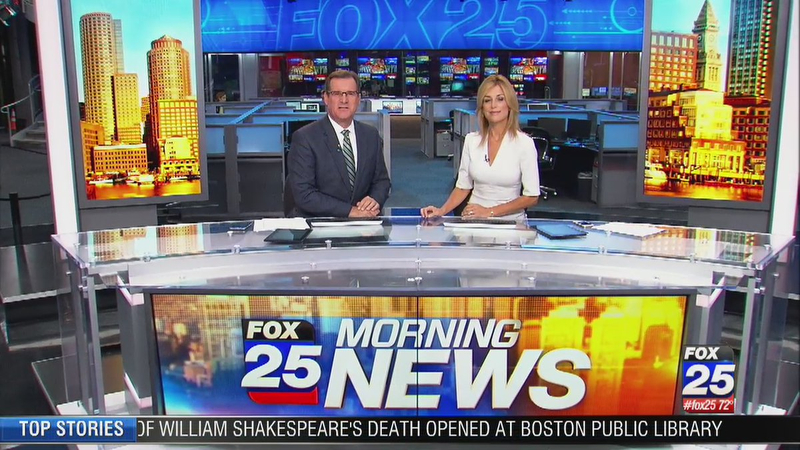 The Fox affiliate in Boston has created a new look that adds dynamic storytelling walls to its existing newsroom look.
WFXT-TV, owned by Cox Media Group, debuted a new newsroom set from FX Design Group Sunday.
The set's home base still uses the station's newsroom as a primary background, with brighter and bolder printed graphics wrapping around the upper portion of the work area.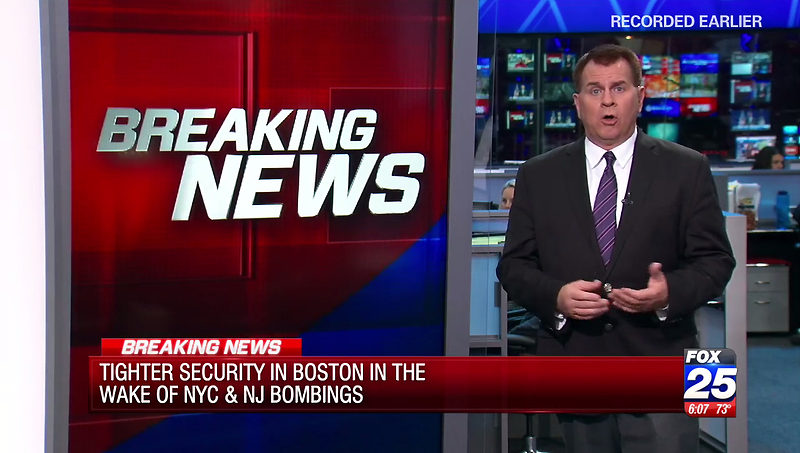 Meanwhile, two large freestanding vertically-mounted 84-inch video panels (PRV844KLED) from Primeview are situated on either side of the anchor desk, providing opportunities for both branded and topical graphics, while also narrowing the view of the work areas behind the anchors.
The work area itself has been streamlined and upgraded, including new desks and uplit translucent dividers which keep much of the clutter normally associated with desks from showing up on air.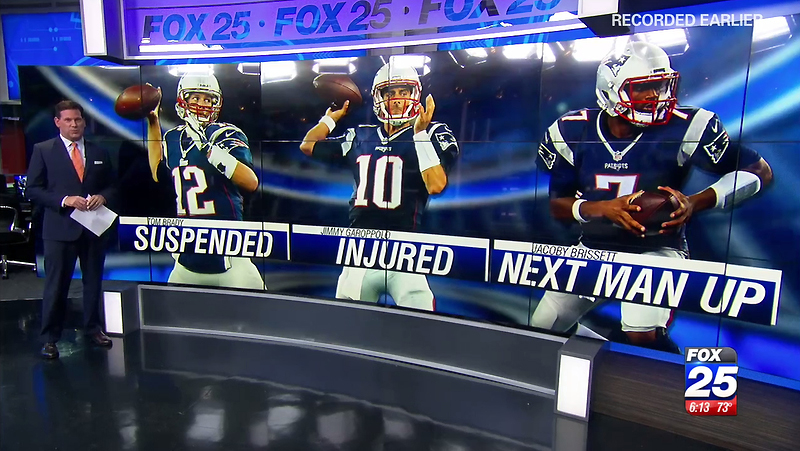 To the right of the anchor desk is a massive 20-foot wide video wall, also from Primeview using PRV55SNG01-SDI video wall displays, that's framed by backlit panels, internally lit column sections and panels with "Fox 25" logos.
While adding the wall corralled the studio space off from the newsroom, which once wrapped around a good portion of the anchor area, it will allow the station to use larger, bolder graphics and live video to enhance storytelling.
The weather center, which was installed by FX in February, is located off to the left side of the anchor desk.
One of the features of the old version of the set, a curving metal staircase, remains, though it is no longer a focal point.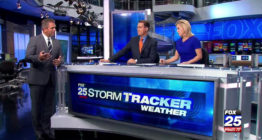 Set Design
WFXT-TV
View a gallery of this project…
The new look also seems to aim to strike a balance between the old, immersive newsroom look while also strategically mixing in storytelling video walls to help distinguish itself from other "newsplexes."
Tour of Set Design