Boston Fox affiliate debuts new weather center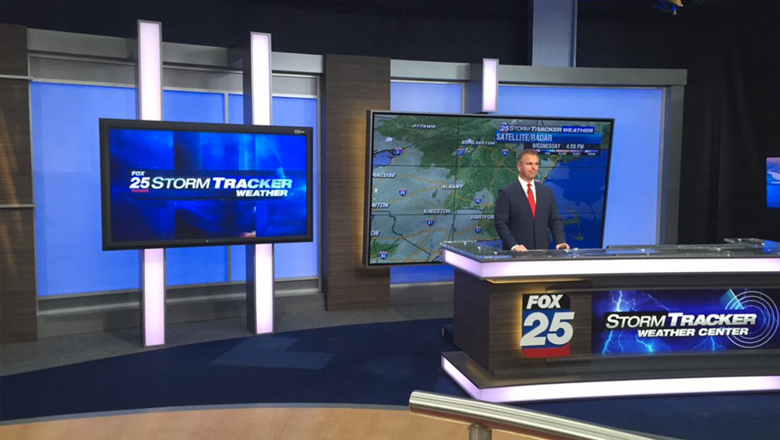 WFXT-TV, the Fox affiliate in Boston, has debuted a new weather center.
The center, designed by FX Design Group, features a rectangular presentation desk in front of a video array. A backlit wall and dark textured columns stretch behind the desk as well as into a secondary presentation area with a large, single panel video panel mounted on thick internally lit columns.
The main desk, meanwhile, includes a dimensional version of the station's new logo, which debuted in October and received some high profile criticism from a Chicago anchor.