Michigan station turns to students to design temporary anchor desk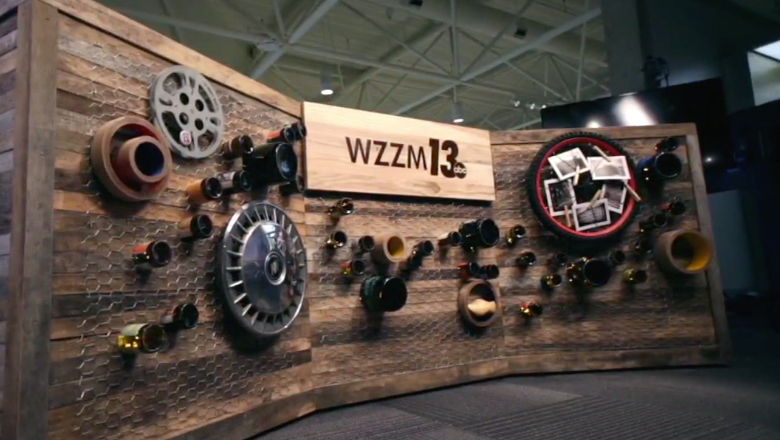 After seeing station after station build gimmicky anchor desks out of everything from sand to corn, it's a breath of fresh air to see a station using the idea to promote art and design education.
WZZM-TV, the Tegna owned ABC affiliate in Grand Rapids, Mich., is broadcasting from the Gerald R. Ford Museum during the city's ArtPrize event and turned local design firm Custer and students from the Kendall College of Art and Design of Ferris State University to create a unique look for its home-away-from home.
The design strategy aimed to capture the local flavor of the city as well as core values such as manufacturing, sustainability, art and design and natural beauty, according to the station.
The base of the anchor desk is reclaimed wood with a treasure trove of salvaged and mostly circular items arranged in a wave pattern across the front.
The items selected represent the West Michigan brewery industry, while the wave pattern is a homage to the city's Grand River.
[field name=iframe]