Rotolight's Anova Pro wins industry honors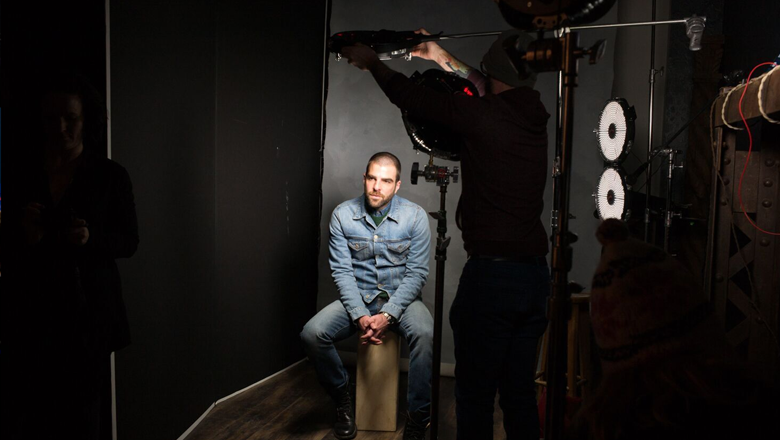 British LED lighting manufacturer Rotolight's Anova Pro has won a lighting engineering award at the Cinec trade show.
The cinecAward is a prize that awards outstanding and market-ready achievements and innovations in motion picture and post-production technology.
Awarded to the most trendsetting products and developments in the industry, the prizes were judged by industry experts including Klemens Becker, an accomplished cameraman for Hollywood blockbusters including "Gladiator," "Braveheart" and "X-Men," and lighting director Stuart Gain, who has worked on British TV favorites such as "Top Gear," "Absolutely Fabulous" and "The Bill."
Rotolight's Anova Pro received the award for its ability to deliver versatility, superior color rendering and soft light output, with its unique cost saving feature set. The Anova Pro is designed for cinematographers, videographers and photographers and features five patented features designed to save time and money while enabling greater creativity for directors of photography and camera operators in studio or on location:
CineSFX provides a powerful arsenal of customizable cinematic lighting effects
FX Slave enables the CineSFX  effects to be slaved to up to 512 third party light sources in real time with zero latency to create powerful lighting effects for large scale productions
True Aperture Dimming calculates and displays F-stop for a subject at a given distance
Designer Fade provides custom fade up/down production effects
High Speed Sync Flash provides a powerful HSS flash with zero recycle time at 150 percentof the maximum continuous light output for traditional photographic workflows
The cinecAward is Rotolight's second award in quick succession after securing the TVBEurope Best of Show award at IBC earlier this month.
"We're thrilled to receive a cinecAward and to receive praise from such highly-esteemed industry experts here in Munich," said Rod Aaron Gammons, managing director, Rotolight, in a statement. "This is a true testament to the hard work put in by the Rotolight team, and to the unique features that the Anova Pro offers. This is a huge achievement for us and we're proud that the Anova Pro is receiving this industry recognition."