This year's presidential debate set gets updates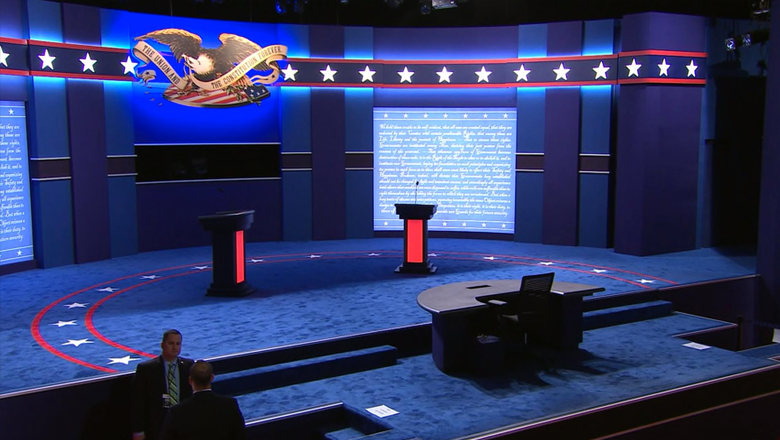 Although it's still plain and simple, this year's presidential debate set will see a few minor updates.
Gone is the bold red carpeting, replaced instead with a blue surface with two red rings and embedded stars arranged in an arc.
The set's panels with the text of the Declaration of Independence, which appear behind the candidates, has been enlarged and made a bit lighter.
The star-lined header appears to be thicker and now features larger star iconography.
Also new is a darker band that stretches across the entire width of the backdrop, which becomes thicker near the center, a nice design touch that helps make the black camera port area more part of the look.
Finally, the set's lecterns have been updated with internally-lit fronts that, at least in the pre-debate imagery, appear in red.