Hampton Roads station debuts new set from BDI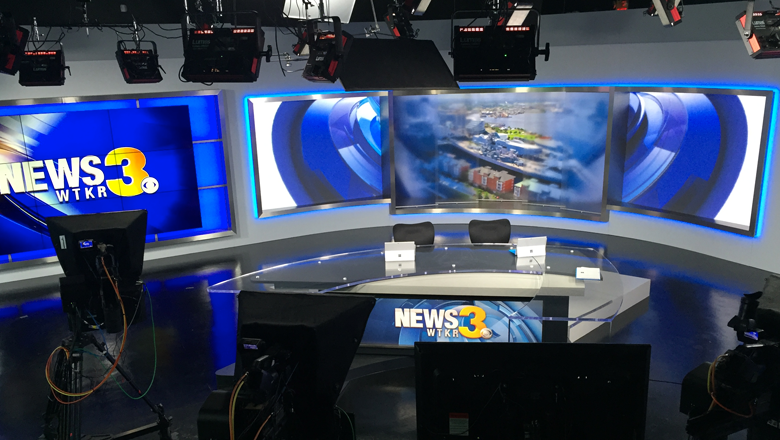 WTKR-TV, the CBS affiliate in Hampton Roads, Va. from Tribune Broadcasting, has debuted a new set.
The new look, from Broadcast Design International, includes a camera center mural dura with diffused, layered panels and two 6mm LED video walls flanking it that feature the networks circular graphics package.
A sleek anchor desk is fronted by Primeview 49″ displays and is topped by a piece of curved acrylic that can be used with the side area monitors for toss shots.
A faux stone column divides the main set area from a multipurpose area featuring three 65″ monitors and backlit panels with thick silver frames. Additional gray faux stone is placed beneath these to add a element of texture and warmth.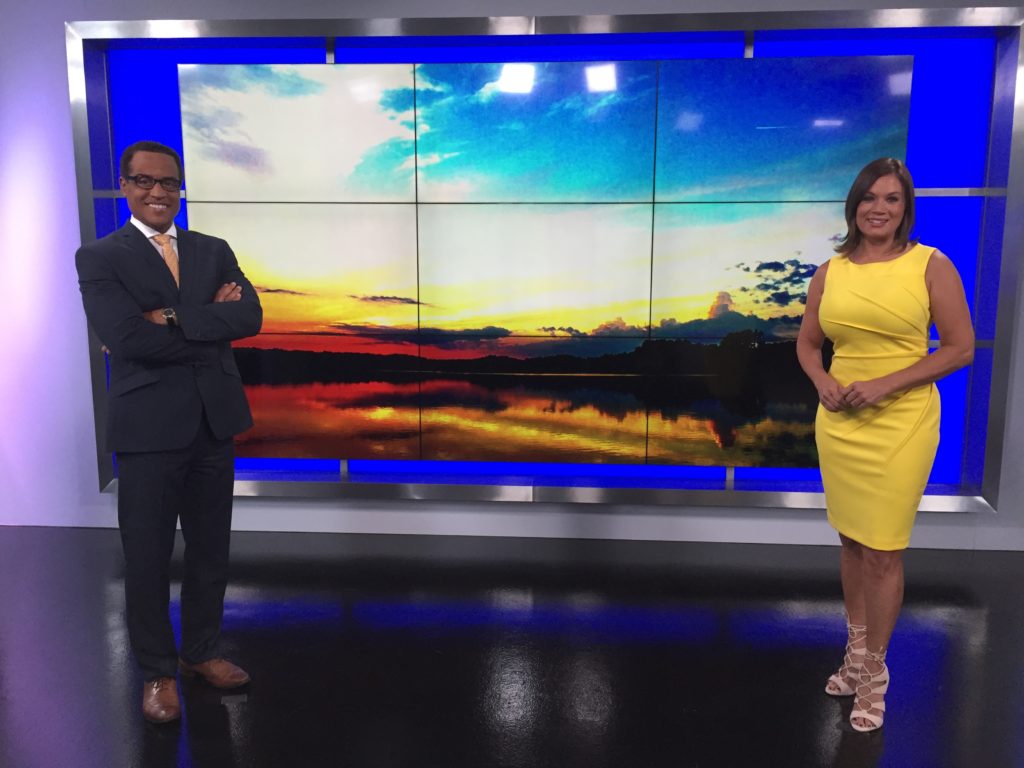 On the opposite side, a 3 × 3 video array (created from Primeview's PRV49SNGUR 49″ monitors) with additional backlit panels and silver framework provide an additional flexible area.
On the far left, next to this monitor wall, the station's expansive weather center has a large work surface and 70″ touchscreen.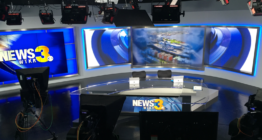 Set Design
WTKR-TV
View a gallery of this project…
Overall, the new set is a large upgrade for News 3 from its previous home, providing a new level of technology for storytelling and space for talent.