Hearst rolling out new station sites that feature less navigation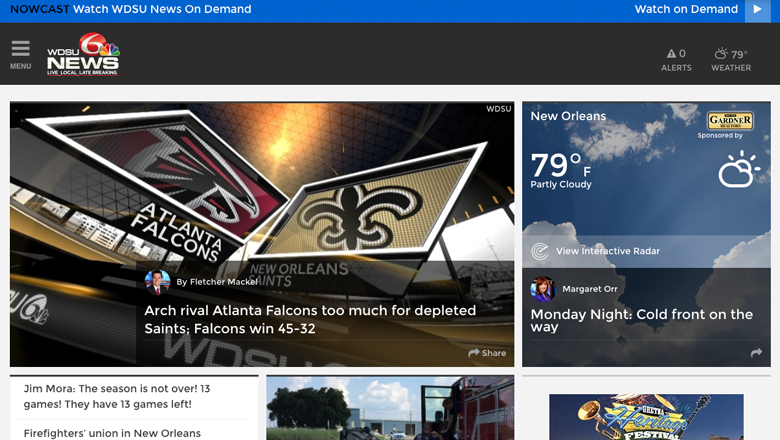 Hearst Television is in the process of rolling out a new look for its station sites that does away with more traditional navigational elements in favor of cross linking and infinite scrolling.
The sites, which have shown up at WPTZ-TV in Burlington, Vt., WDSU-TV in New Orleans, WJCL-TV in Savannah, Ga. and WLWT-TV in Cincinnati so far, includes a blocky look with a header that emphasizes news alerts, live streams and current weather conditions.
In lieu of a more traditional navigation bar, however, the station uses a "hamburger" menu in the upper left, which, in turn, displays a rather long list of categories.
Perhaps realizing that more traffic is coming directly to story pages via sources such as social media and news search engines, the story pages have been updated to include a long list of related stories powered by Outbrain.
Also, as a reader reaches the end of one story, the site automatically loads another one — a trick that's been used by major news sites for years now to attempt to engage users into reading other content and increasing page views (since, as soon as the new story is shown, this typically counts as a page view) and time on site.