HLN begins plugging Erica Hill's new show, 'On the Story'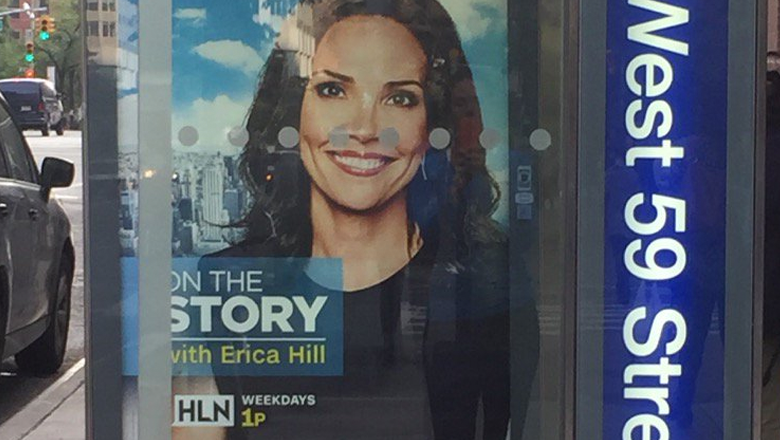 HLN has given Erica Hill's new show, "On the Story," a logo and begun promoting the new show with it.
Hill (no relation to the author) herself tweeted a photo of a bus shelter ad she spotted, while other ads have also popped up near the entrances to subways.
The ads feature a photo of Hill along with the "On the Story" logotype, which appears to be set in various weights of the network's proprietary "CNN Sans" font.
Behind Hill, imagery of the New York City skyline is visible.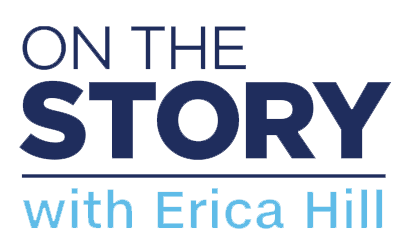 In the lockup, the emphasis is placed on the word "Story," which appears in all caps and in the boldest weight seen in the logo. "On the," meanwhile, is in a lighter yet still all caps type above.
A rule separates the show name from the line with the host's name, which is rendered in camel case but a slightly heavier version than "On the" which creates an interesting juxtaposition of font weights and emphasis.
Hill left NBC News earlier this year where she was co-anchoring the weekend edition of "Today."
Prior to that, she was anchored "CBS This Morning" over at CBS News before being replaced by Norah O'Donnell.
The move to HLN is a homecoming in many ways for Hill, who spent the early days of her career on Headline News, which would eventually become HLN, and CNN, including becoming a regular on "Anderson Cooper 360."
That surreal moment when you sneak out for a #run and come face-to-face with yourself… #OnTheStory #HLN #pinchme pic.twitter.com/dFYtmU6hko

— Erica Hill (@EricaRHill) October 3, 2016