Clean lines, technology anchor Orlando CBS set upgrade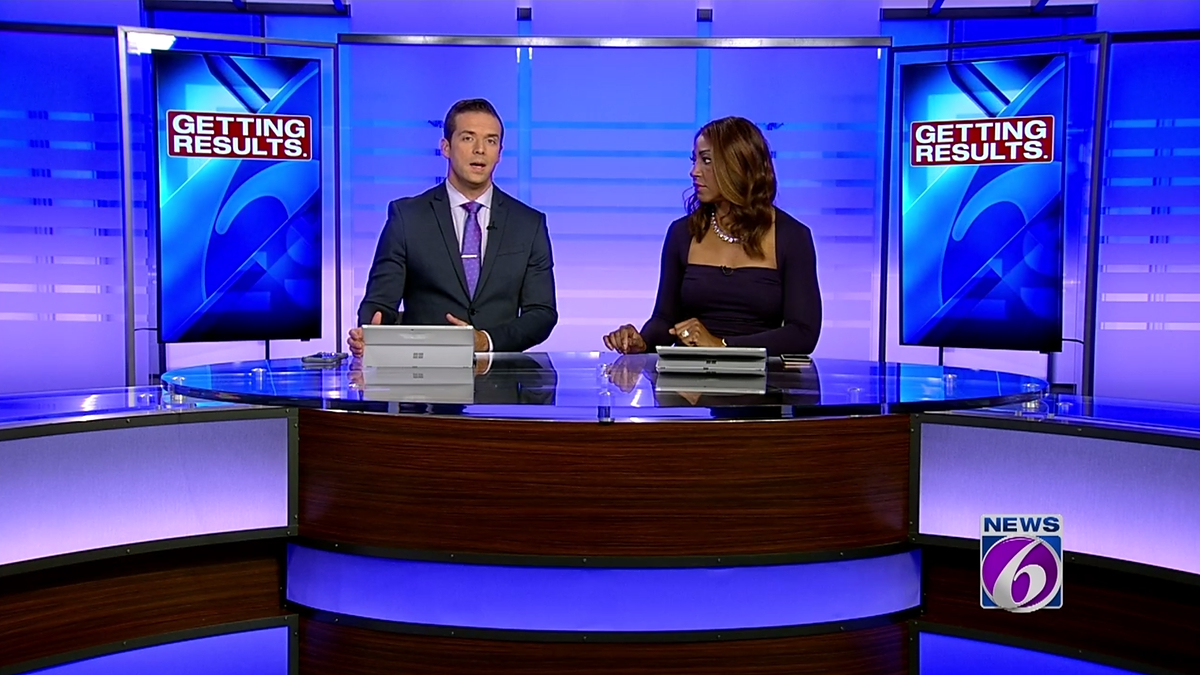 Graham Media Group's WKMG-TV, Click 6 Orlando, took the wraps off its new set this week, following a soft-launch during Hurricane Matthew.
The design, which features a unique color scheme of purplish-blue, goes against the norm of a monitor wall camera center, instead opting for two monitors positioned for over-the-shoulder use.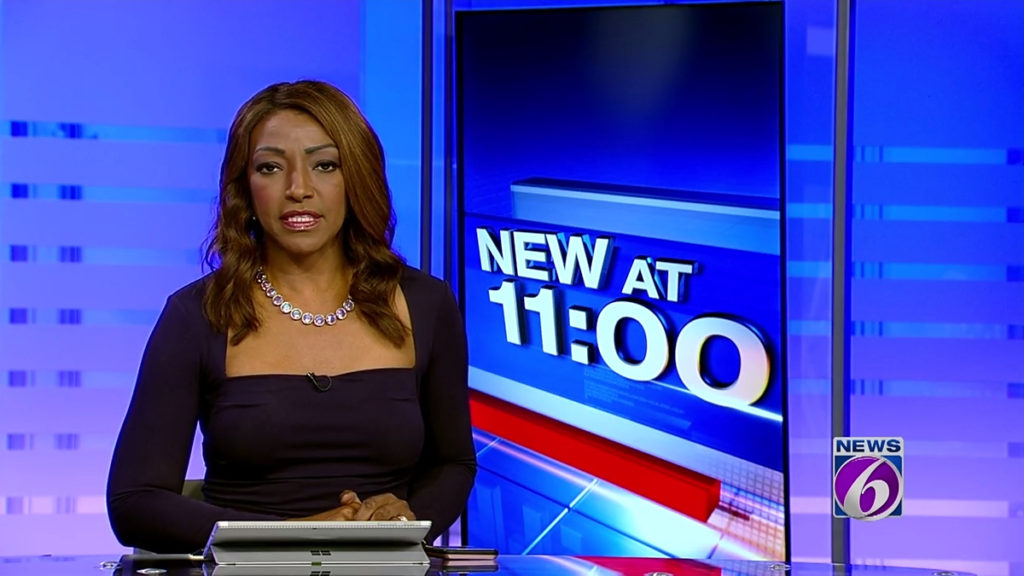 Frosted glass panels line the main anchor wall with a glowing soffit hanging above and a desk capable of seating four.
Flanking the anchor area are two large video walls, with a 5×3 array on the left and a 6×3 on the right.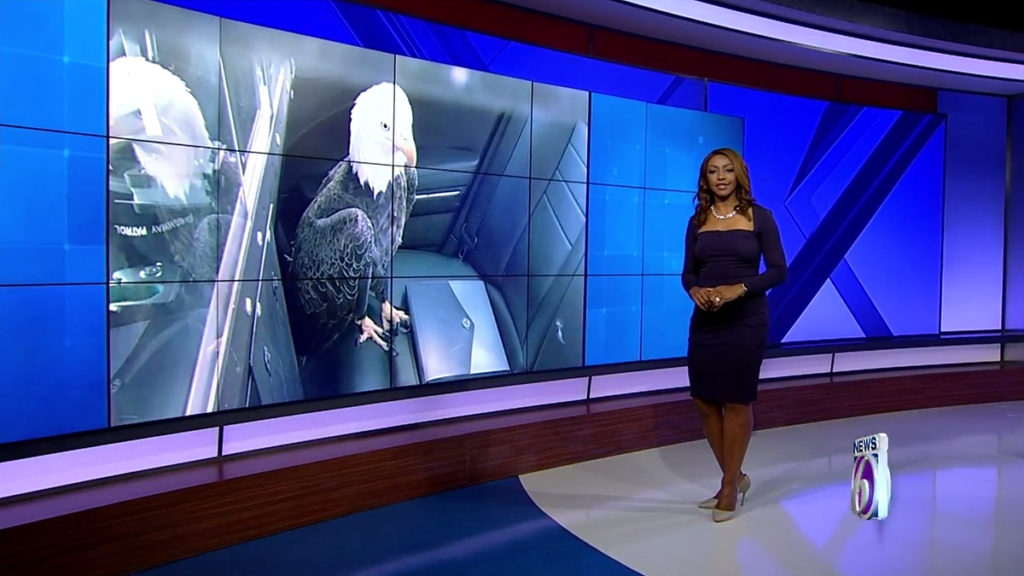 Wrapping around each are backlit graphics with abstract elements and some faux wood elements.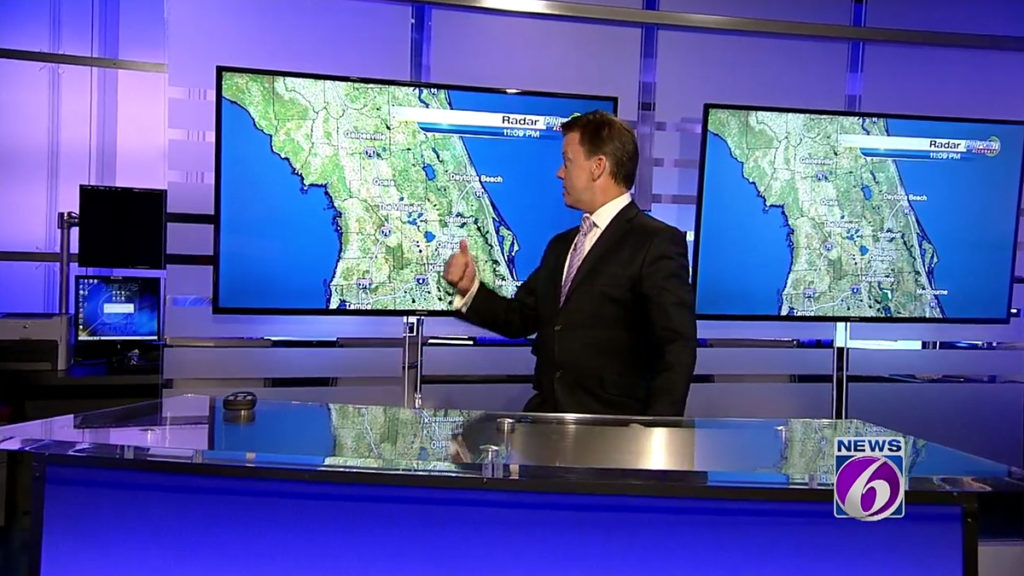 The sets weather center, meanwhile, is located directly opposite the anchor desk and features a large working area along with a desk. The glass paneling found behind the anchor area also return, with multiple large monitors.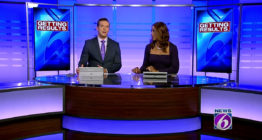 Set Design
WKMG-TV
View a gallery of this project…
This debut follows the recent update at San Antonio's KSAT-TV, which was designed by Michael Wright of WrightSet.