Sky News debuts 'glass box' studio in new broadcasting center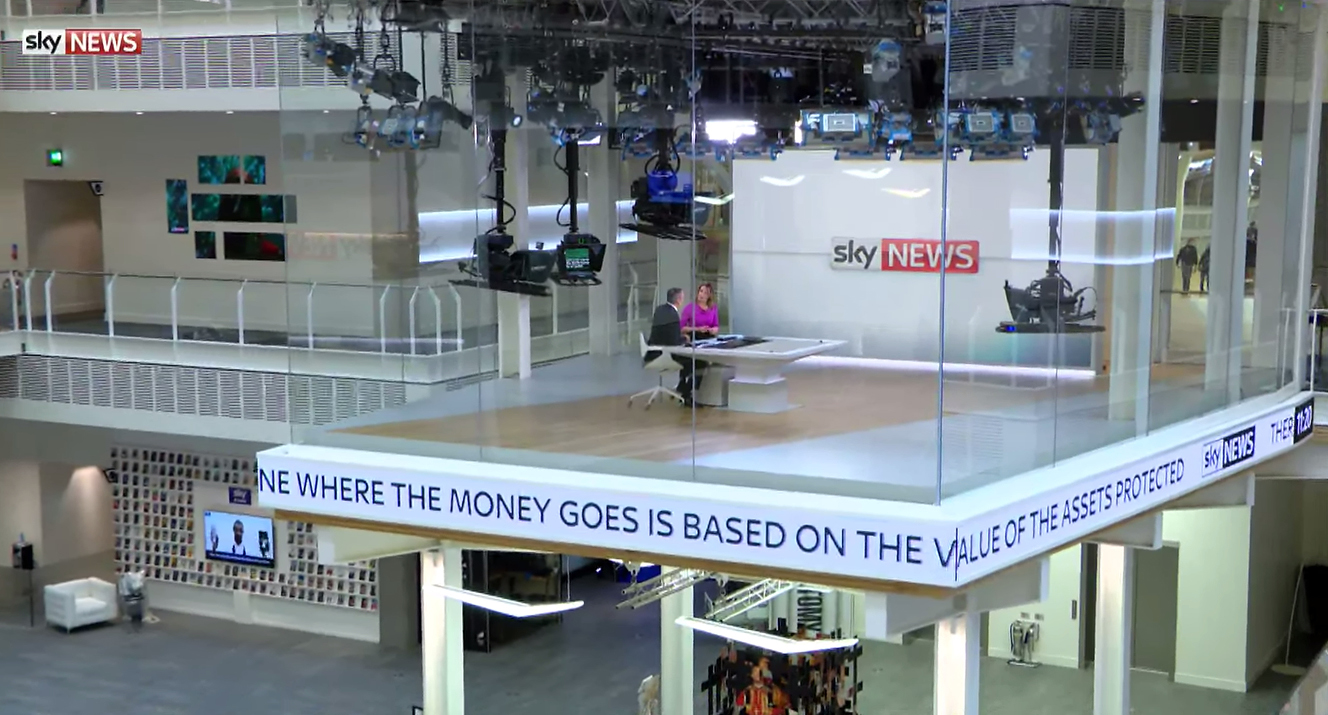 Sky News ushered in a major change Monday with the launch of its flagship home in Osterley, a suburb to the west of London.
The move radically revamps Sky's on-air look with a clean and minimal studio from Jago Design, leaving behind the network's former newsroom space which has been on-air since 2005.
Dubbed the "glass box," Studio 21 is located in the atrium of Sky Central, a mixed-use office building that includes some of Sky News operations. This unique placement provides a windowed vantage into the office complex, which also includes a minimal and green design.
Inside the studio, multiple ceiling-mounted robotic cameras are present, allowing a variety of shots and jibs to create a flowing presentation.
Three of the four walls feature large, unobstructed glass panels, with a LED screen on the fourth. Light wood flooring and minimal coloration connect the space to the larger building, with backlit panels around the desk and video wall.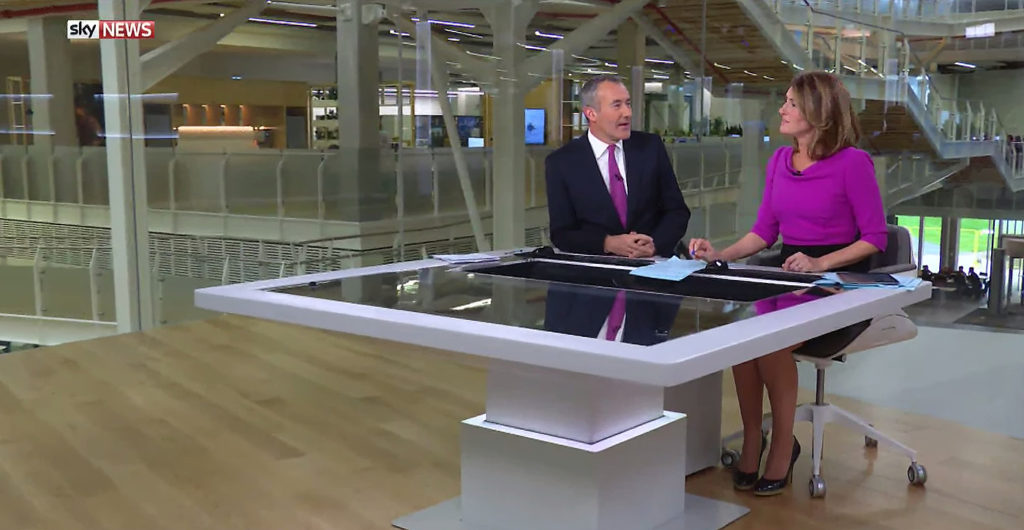 The sets desk uses a square shape to allow for multiple presenters and guests, also changing height for different newscasts.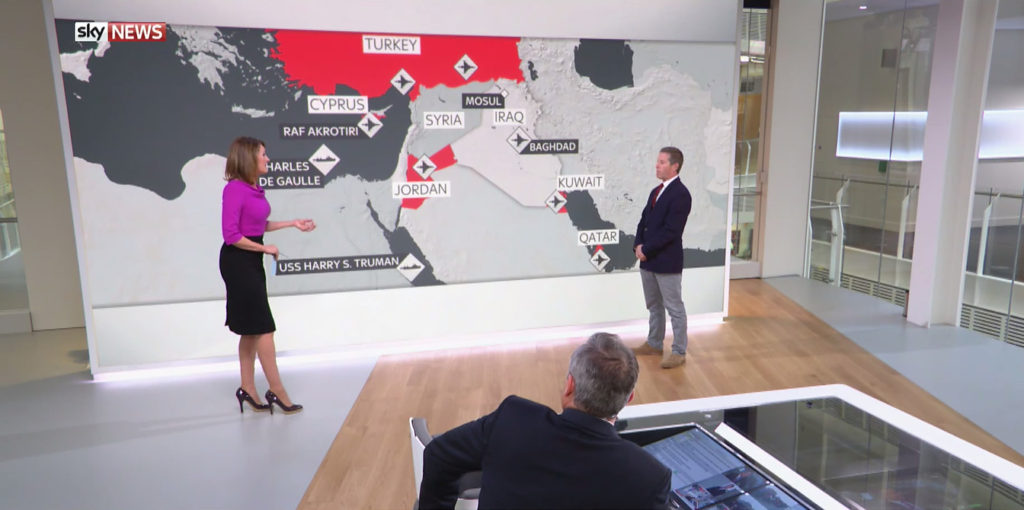 A large ticker wraps around the outside of the box, which is synced to the on-air ticker. Additional cameras are located in the atrium for additional angles.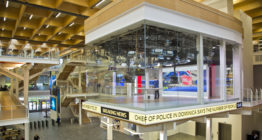 Set Design
Sky News Studio 21
View a gallery of this project…
The studio debuted during the 11 a.m. hour with presenters Jayne Secker and Colin Brazier at the helm.