Turner's 'NBA on TNT' creates road show as season tips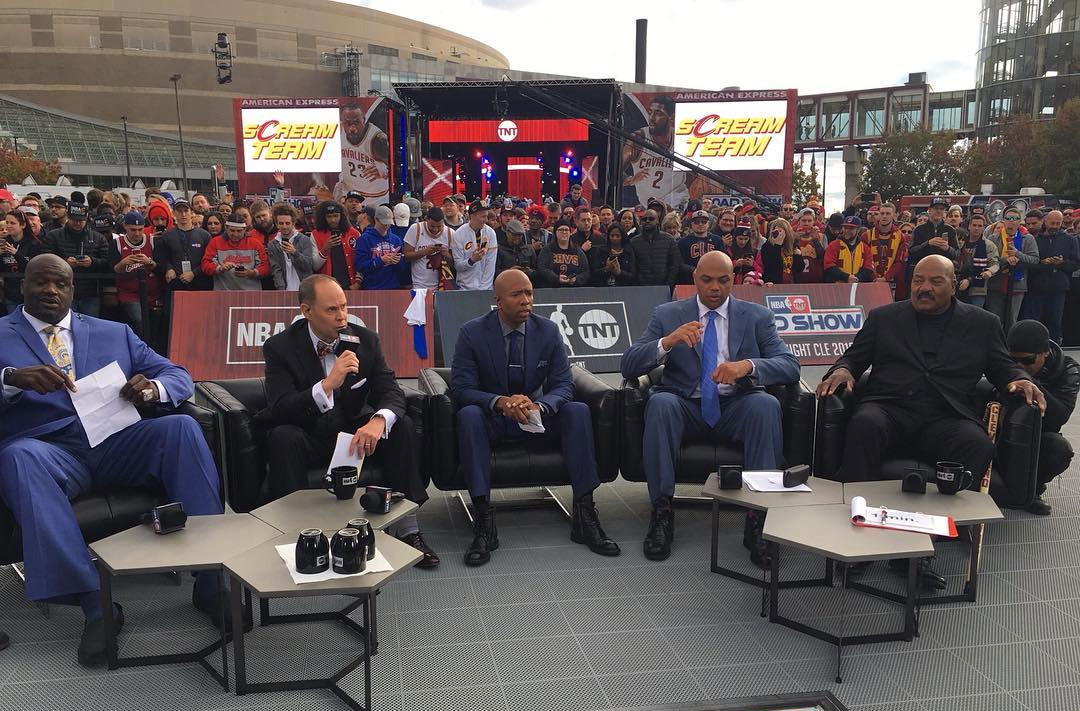 As the NBA season gets underway, Turner Sports is working to create a unique differentiator for its broadcasts.
Coming to viewers live from venues is common, especially for events like the All-Star Game and NBA Playoffs, but this year Turner is planning a new level of activation on-site with the launch of the "NBA on TNT Road Show," bringing fans a unique experience with live broadcasts from a temporary set.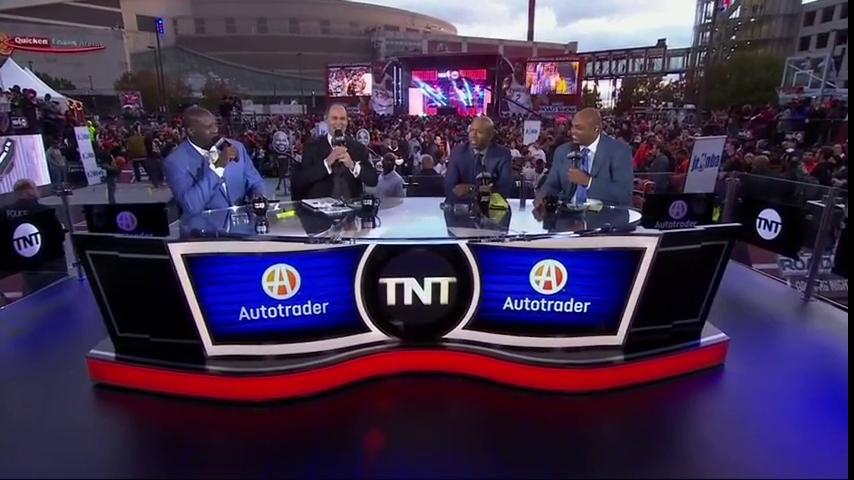 TNT's marquee show, "Inside the NBA," will visit select games with its full cast of characters, including Ernie Johnson, Charles Barkley, Kenny Smith & Shaquille O'Neal, as the franchise looks to expand its brand presence.
Last night, the crew was live from outside the Quicken Loans Arena as the defending champion Cleveland Cavaliers began their season, presenting both the normal broadcast an a special roundtable before.
The "Road Show" utilized a 75,000 square foot space that included a multi-venue broadcast area, stage for musical guests, pop-up store, food trucks and interactive areas for fans, with many "Inside the NBA" themed items, such as Shaq's BBQ Chicken and Ernie's Cheese Grits.
Turner Sports has not set a public schedule for season, but the "Road Show" will appear at other games, specially marquee events TNT broadcasts.