S.C. station unveils bright new home from FX Design Group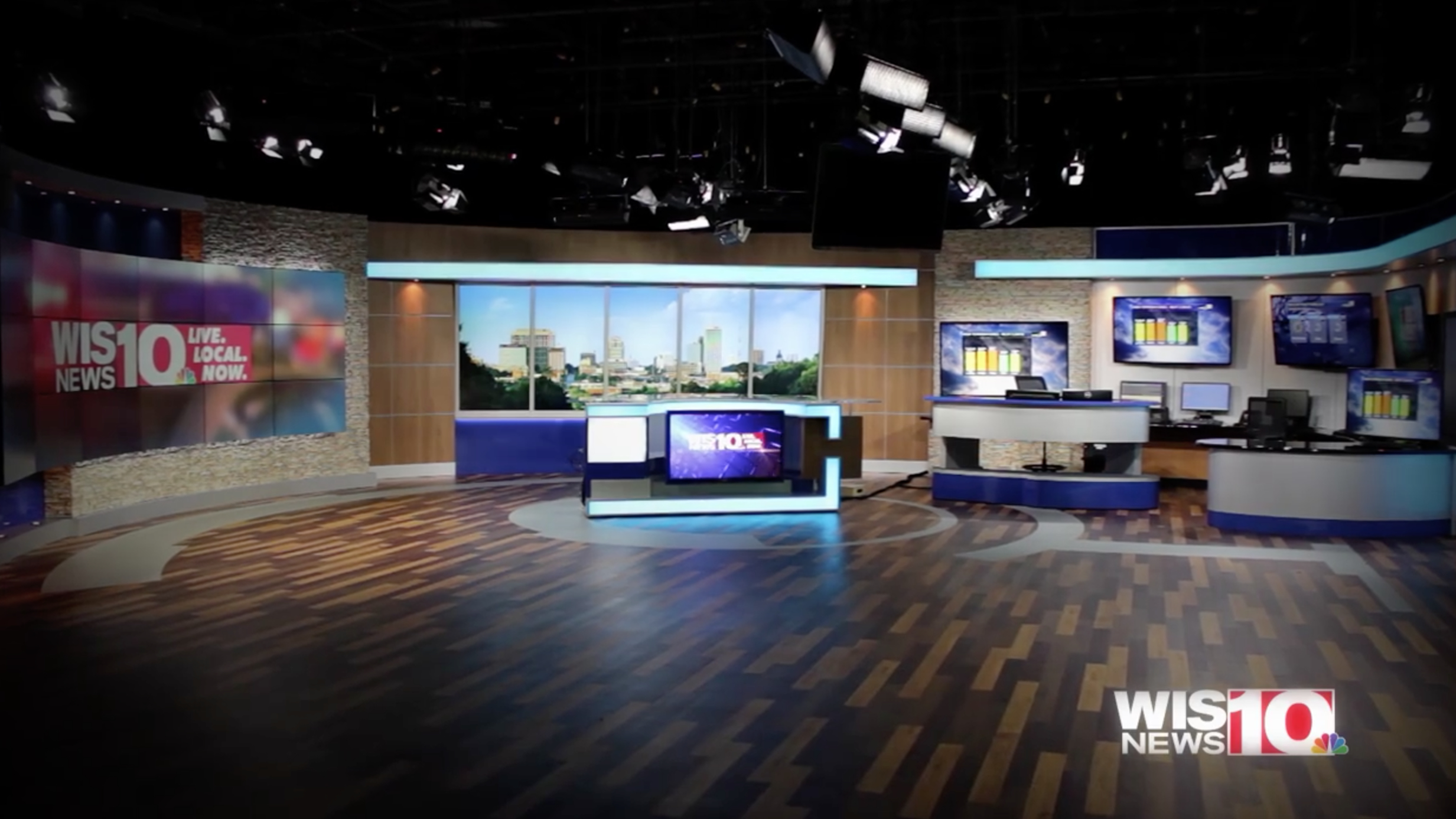 WIS-TV, Raycom Media's NBC affiliate in Columbia, South Carolina, has debuted a new set from FX Design Group that leverages a lighter color scheme to create an open and fresh look.
The design is dominated by five vertically mounted panels with gray framing to create the look of a windowed wall.
Below this is a glossy blue knee wall while the panorama wall itself is flanked with lighter toned wood panels in a vertical format with subtle reveal lines.
A slightly curved header element caps off this area of the set and connects to the light-toned faux stone walls on either side.
The set's anchor desk features a U-shape design with a flat panel placed near the front.
The desk itself transitions from an internally lit panel on the left to a wood tone on the right, with additional internally lit ribbons running along the base and just under the work surface.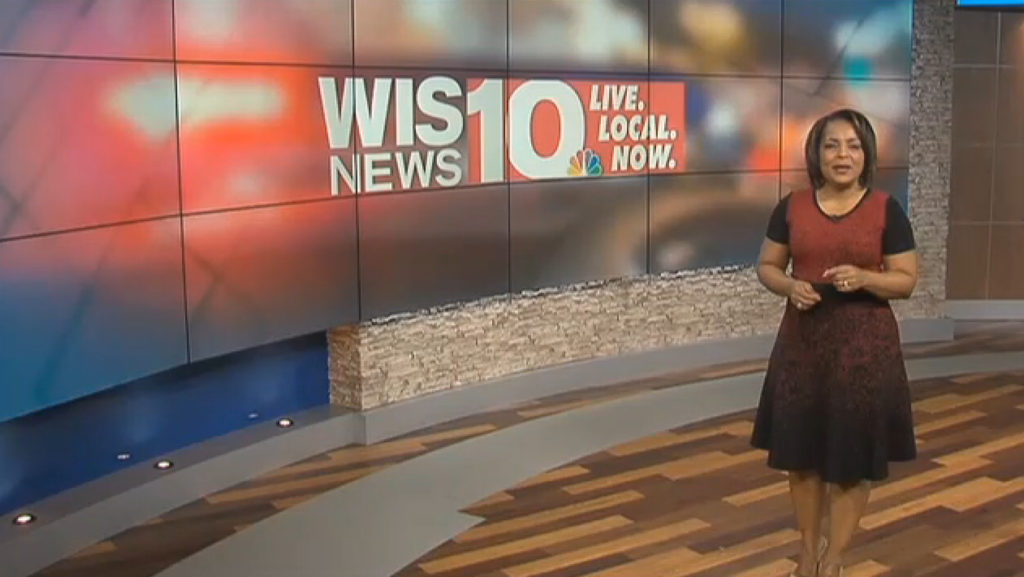 The camera left stone wall features a 6×3 multipurpose video wall, while the camera right one separates the main set from the weather center.
The weather center, meanwhile, features off-white walls with large video panels as well as two presentation locations, each with an additional flat panel display. These areas are fronted with both an off-white and glossy blue finish found on the anchor desk.
The studio's entire floor is outfitted with a linear pattern created through the use of a mixture of light and darker wood toned floor coverings, creating a warm feeling on-air.
The floor is also decked out with gray graphics in both segmented circular and straight edged designs.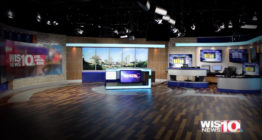 Set Design
WIS-TV
View a gallery of this project…