Fox Detroit debuts dynamic set that works to capture the city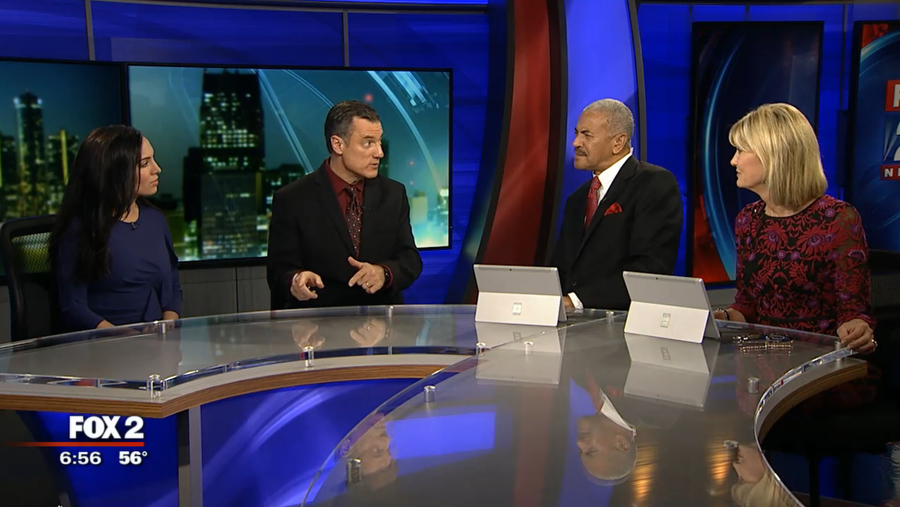 WJBK-TV, the Fox O&O in Detroit has taken the wraps off a dynamic and colorful new set that's also stocked with video panels and versatile, multipurpose areas.
Designed by Devlin Design Group, the new set features multiple venues that, thanks to the abundance of video panels, can be reconfigured to serve a variety of uses throughout the newscast and for multiple shows, such as Fox 2's "News Edge" and "Let It Rip."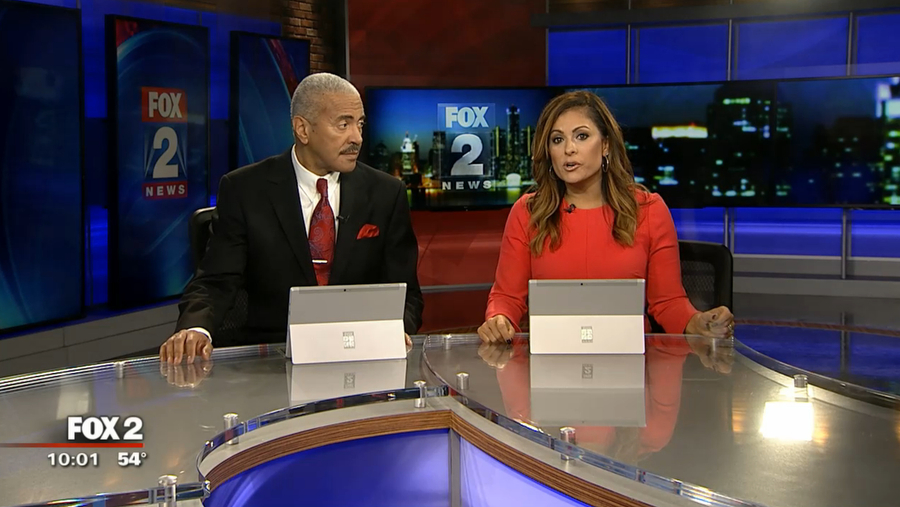 At the center of the studio is a two wing curved anchor desk that can accommodate talent standing or seated on high chairs. With its shape, the desk's two-shot can be framed from three separate angles, giving each show its own unique backdrop.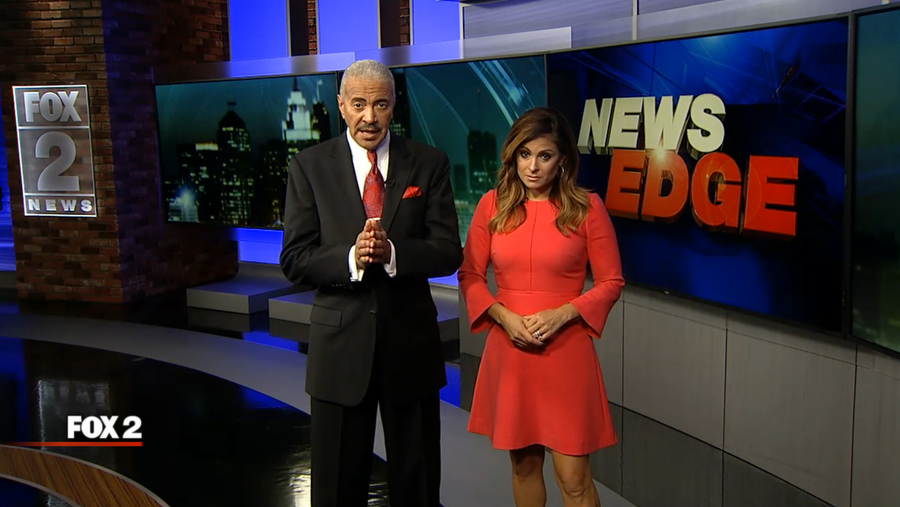 Behind the desk, a ribbon of four 98″ video panels is placed in front of a backlit color changing graphic with textured gray knee wall.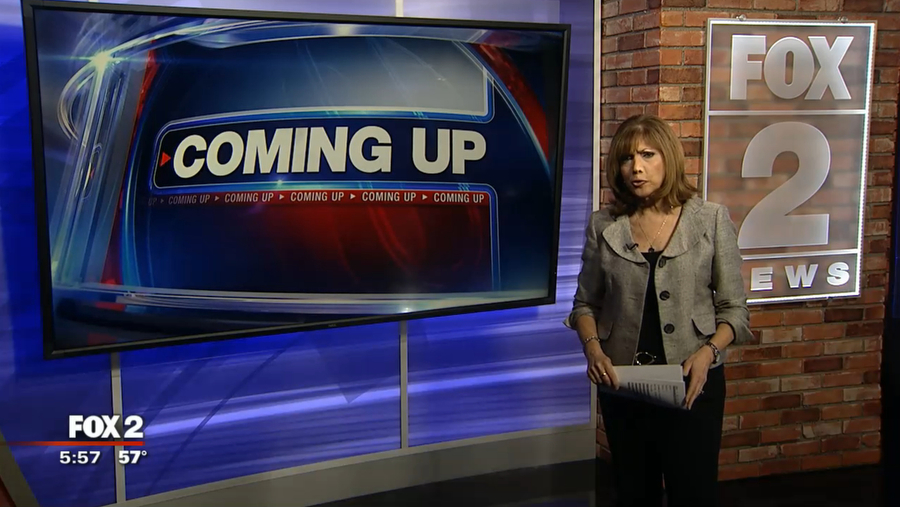 A faux brick wall with edge lit Fox 2 News logo divides the ribbon from a single 90″ monitor to the left of the studio space.
To the right of the main ribbon, a double band of swooshes divides an additional trio of 90″ vertical flat screens. The header in this area includes down lit accents and a wood texture before transitioning to faux brick and RGBA graphic panels.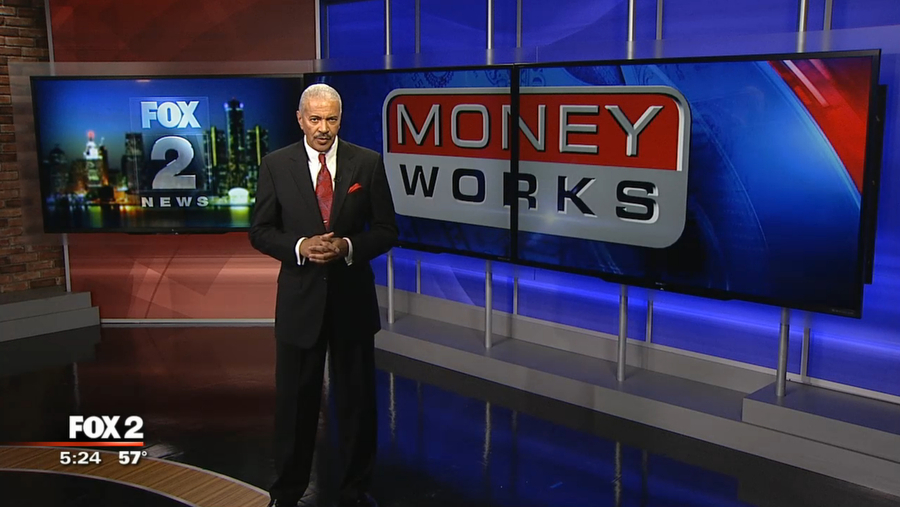 Texturally, DDG notes the mixing of distressed brick and steel represents the rebirth of Detroit, with its many brick buildings and auto industry roots.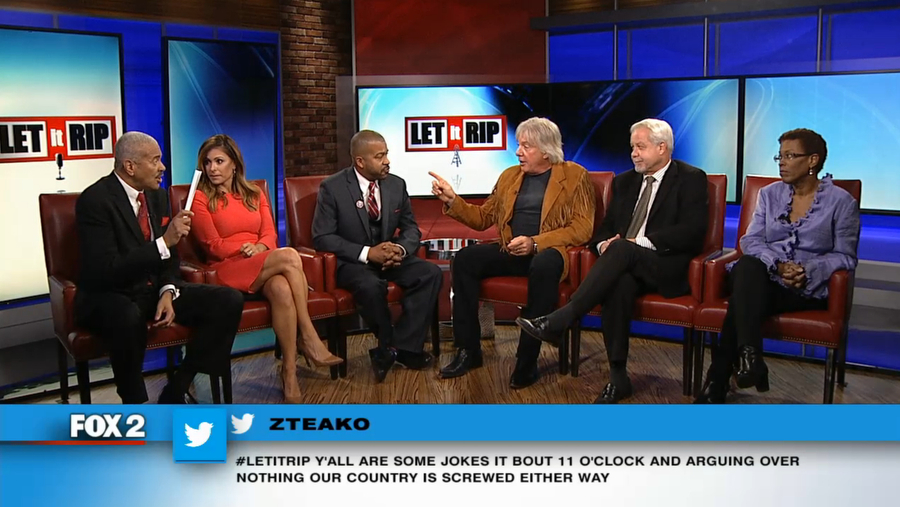 The far right corner of the studio contains a secondary anchor and presentation area, including a moveable desk. Behind, three 90″ landscape monitors meet up with the three vertical monitors to provide flexibility for show branding and graphics. This area is also used for interviews, with a movable platform and set of red chairs.
"Team DDG's collaboration with the staff at WJBK-TV FOX 2 resulted in a design as rich and diverse as the culture of the Detroit area. The scenic storytelling environment is both versatile and dynamic," said Kartik Dakshinamoorthy, scenic design director at Devlin Design Group.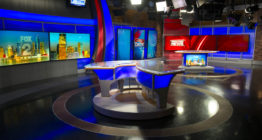 Set Design
WJBK-TV
View a gallery of this project…