PrimeTime releases GUS 51 LED fresnel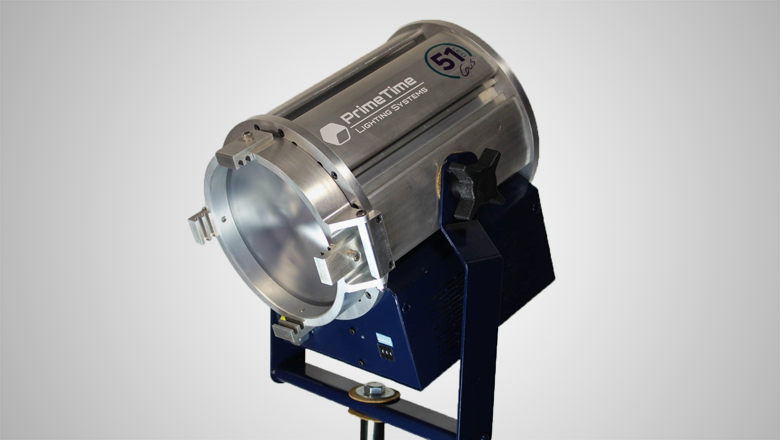 PrimeTime Lighting Systems has released a passively cooled LED fresnel that balances the need for bright and perfectly even wash through the focus range with a high color rendering index.
The GUS 51 LED Fresnel, which is also made in the U.S., features:
Micro-Fresnel lens system with advanced optics that result in an even wash of light, with less than a 2.8 percent decrease in brightness from center to outer edge through the entire focus range
Heat dispersion technology that cools the light passively
Super-wide focus range: adjustable from a tight 11-degree beam angle at full spot to a wide 80-degree field angle at full flood
Five year warranty
Glen Harn, CEO of PrimeTime recounted that upon receipt of a GUS 51 LED Fresnel demonstration model, a TV station chief engineer responded quickly with, "I'll take 50!" Harn explains that the "company has been known for unmatched
Harn explained that the "company has been known for unmatched build quality, lasting durability and rigorous engineering standards for over 20 years. It's only logical for PrimeTime to introduce innovative LED products with technology to deliver a bright and silent LED Fresnel for broadcast studios."
Harn added, "Our LED lights are handcrafted in our Dallas facility with rigorous testing, first-rate materials and high manufacturing standards. In fact, we stand behind our LEDs with a 5-year warranty."
Designed and built-to-order in Texas, not mass produced across the border, the incredibly bright GUS 51 LED Fresnel is available from PrimeTime dealers, resellers and system integrators.