Lester Holt shows off the NBC Election Center at 30 Rock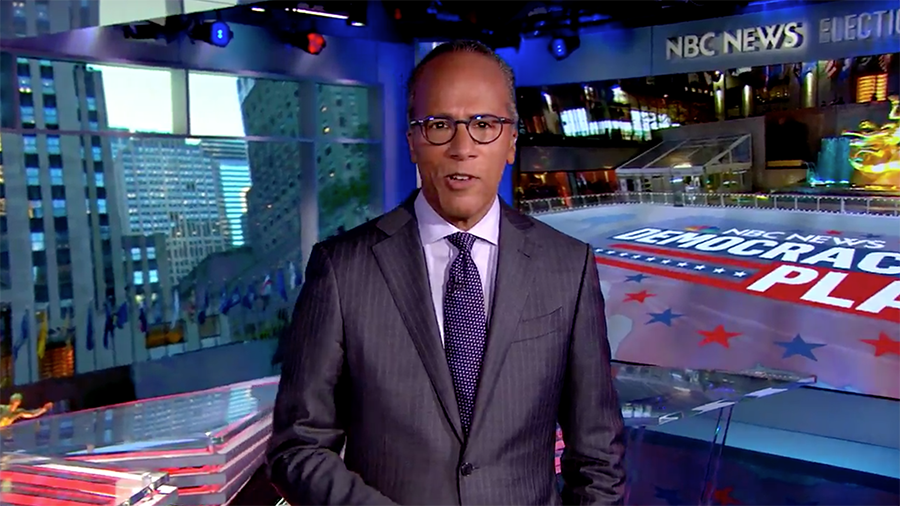 NBC News unveiled its NBC Election Center on Friday, making use of the networks fourth-floor media studio, which has seen heavy updates from its last appearance on-air.
The studio, from Clickspring Design, includes additional LED walls, added mullions to create a window effect and an increase in studio footprint, along with a reflective flooring.
Lester Holt, Savannah Guthrie and Chuck Todd will lead NBC's coverage of "Decision Night in America" on Tuesday.