Vice News breaks the mold with its election coverage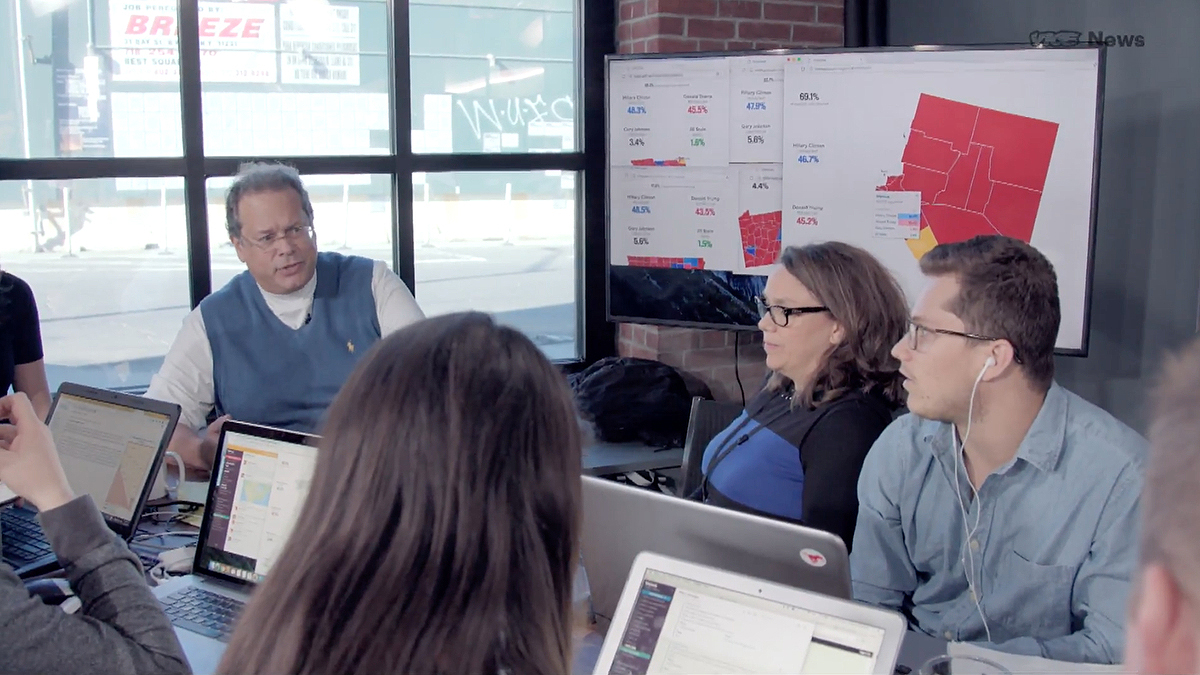 Mix some of the unique shooting style of TMZ with a ton of micro-targeting data and you'll end up with Vice News' unique coverage of election day.
Partnering with upstart Votecastr, which provides real-time data and analysis from battleground states, Vice News has focused its coverage around data points with less of a traditional "boots on the ground" approach, breaking the model used by most networks.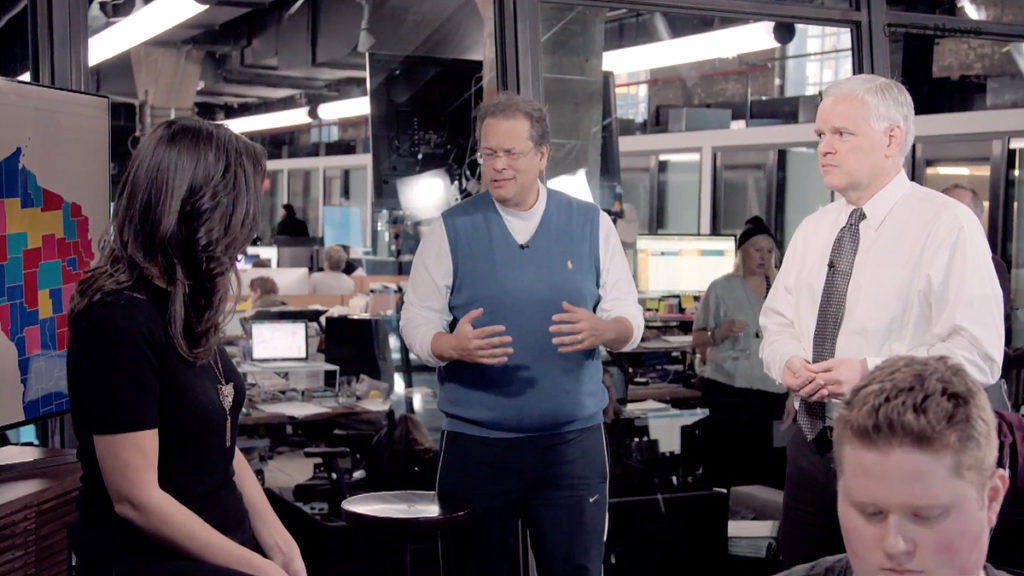 At the companies Brooklyn headquarters, a conference room has been turned into a war room of reporters and analysts, including Ken Smukler and the Votecastr team, who are also working to provide data to Slate.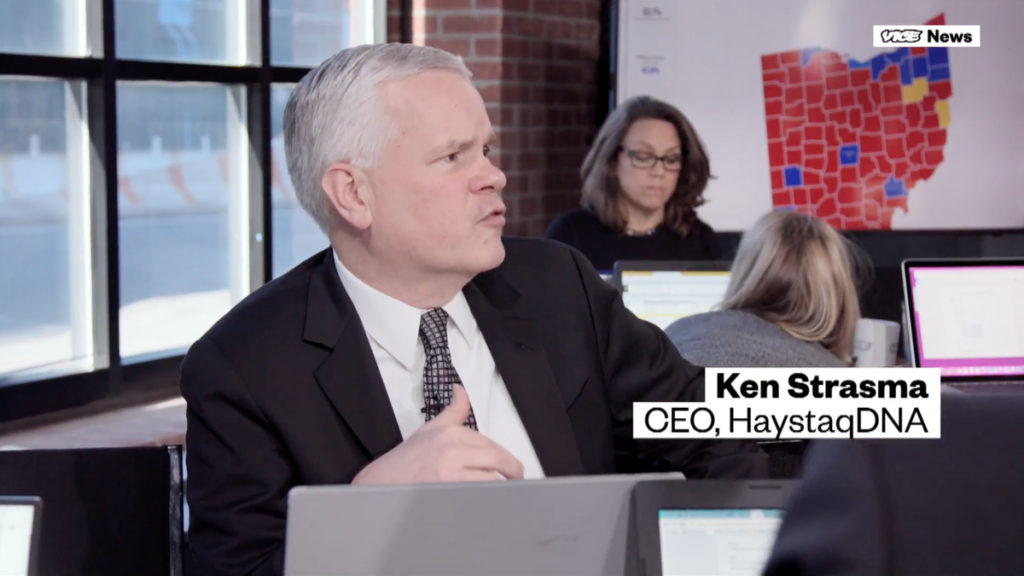 Shooting with DSLR cameras, the cinematic style feels a bit looser and raw, instead of a panel of pundits and reporters gathered around a desk with sweeping jib shots of LED walls.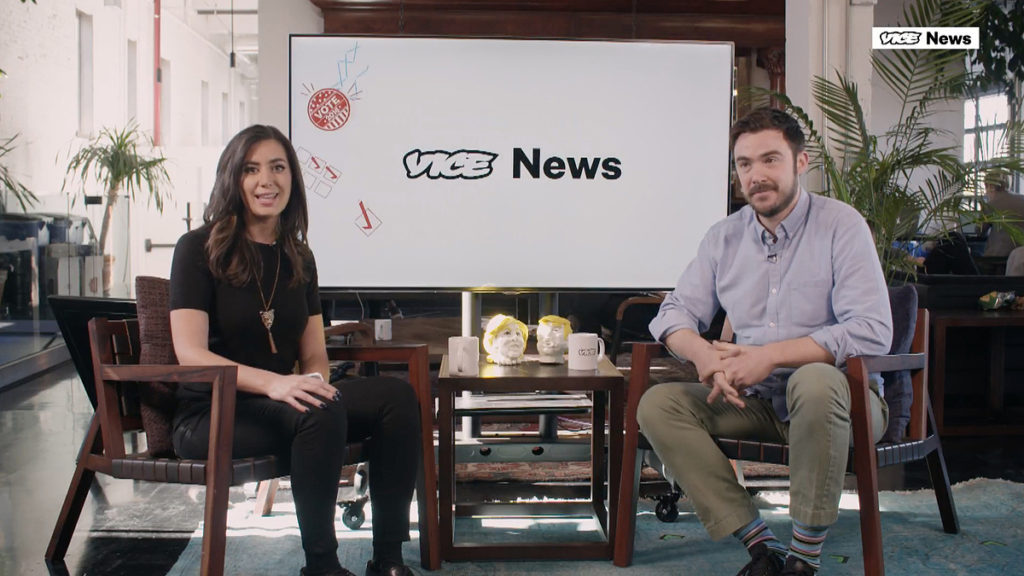 The online broadcast has also created a smaller interview area with a monitor for live remotes and one-on-ones down the hall.
The broadcast is encouraging engagement by mixing in social media questions, with the whole war room at the ready.
Graphically, the network is using a series of drawings to represent each candidate, including some with trippy effects, but in a minimal way that fits Vice's brand, powered by Vizrt. During breaks between updates, which come at regular intervals, the network flips through results or features pre-recorded packages, along with live shots from the office roof.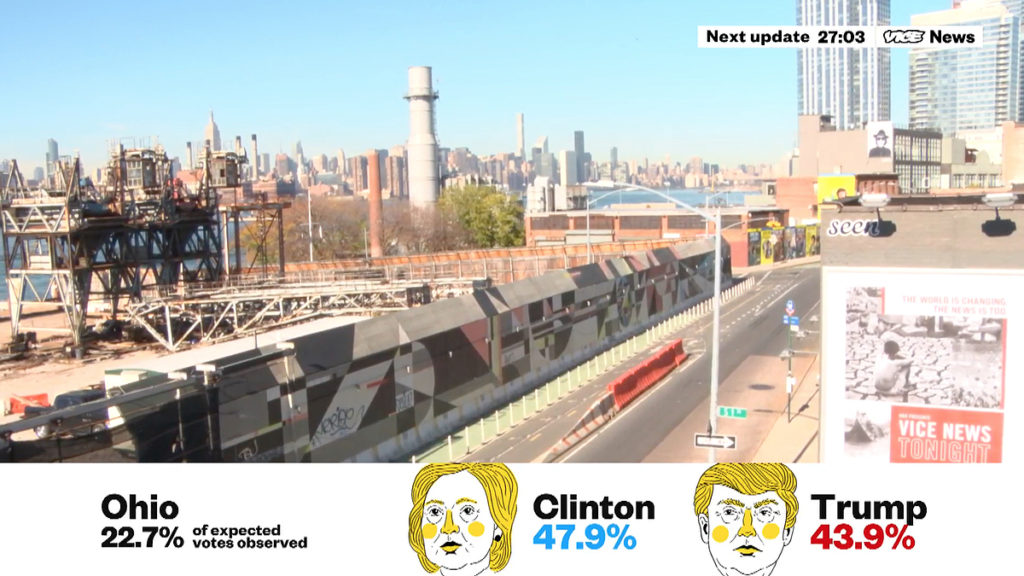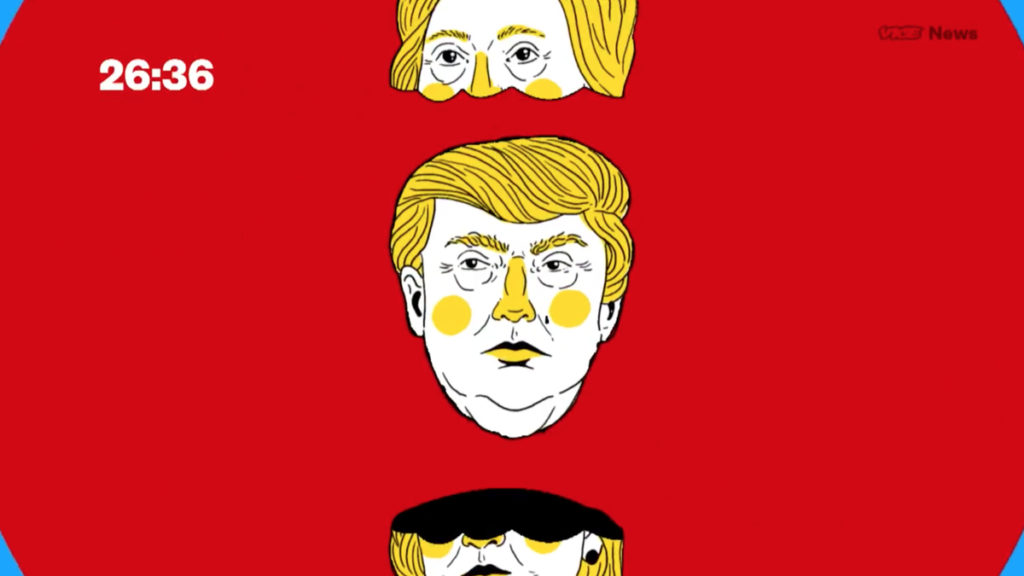 As we tuned into the feed on YouTube, about 10,000 others were streaming the coverage.
One of our five keys to watch this election, Vice News has disrupted the traditional pact of networks not releasing data or exit polls until the votes have been cast. Gone is the pointless how long are the lines or how is turnout coverage that often sweeps through election day, with networks like Bloomberg already picking up on this unique data.
It's only a matter of time until we see this type of coverage go mainstream… as long as it's accurate.