AccuWeather helps Delaware station after weather system crashes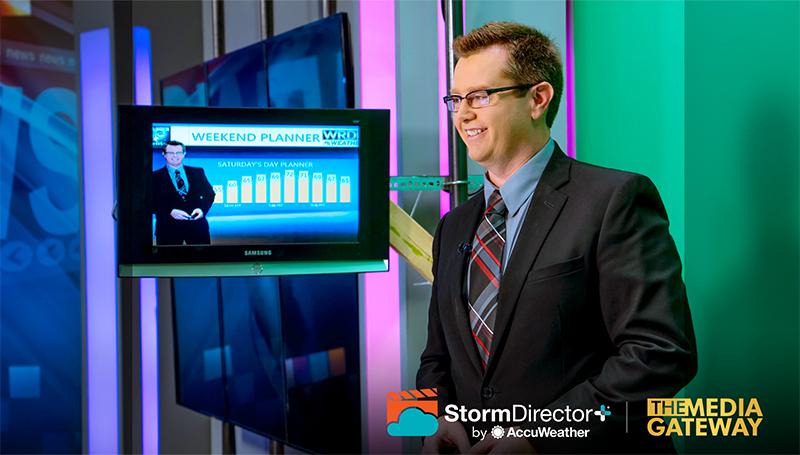 StormDirector+ from AccuWeather was recently rolled out to WRDE-TV in Delaware through their news and content agreement with Media Gateway after only two days of training.
The solution, which provides a complete broadcast weather system for stations, was introduced during the NAB Show and provides a customizable weather presentation with the power of AccuWeather.
Media Gateway, which works with various stations to produce content and provide master control assistance, was ready for the upgrade after daily reboots on the previous weather system.
"StormDirector+ is very nimble and efficient, effective, and easy to use. We love the look and the speed of the graphics and radar — It is so much faster than our old system," said Jeff Lyle, CTO for Media Gateway. "We couldn't be more pleased with the quick action of the AccuWeather team to have us up and running 100% so quickly."
While the AccuWeather team was on-site to complete installation and setup, the existing weather system completely crashed, resulting in a quicker timeline for launch. Through training by the AccuWeather team, meteorologists were able to stay on schedule and go on-air with StormDirector+ without missing a broadcast.
StormDirector+ allows the user to create weather presentations quickly including customized local weather forecasts using mapping with radar, satellite, severe weather watches and warnings, comprehensive model data, health indices, social media, hourly and extended forecasts.