Q&A: Inside Sky News' minimal 'glass box' studio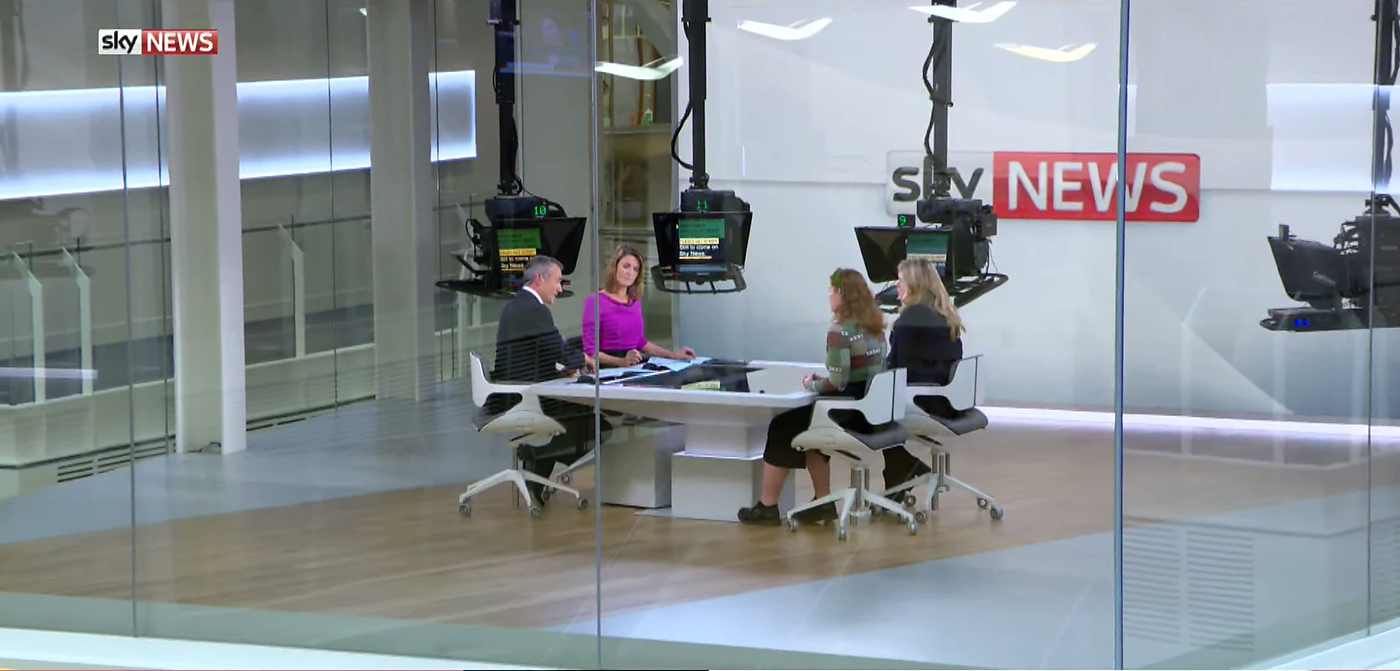 Sky News recently moved most of its dayside programming to Studio 21, known as the glass box, inside the company's new Sky Central building.
The studio, with its minimal design and focus on technology, was created by Jago Design, a London firm that has worked with Sky on various projects over the years including the launch of Sky News Arabia.
We recently had a chance to speak with the firm's principal, Simon Jago, about the project and the change for Sky News.
Talk about the inspiration for the glass box design?
The "inspiration" for the glass box design came from the Sky News brand – which is very clean, minimal and all comes from a white space.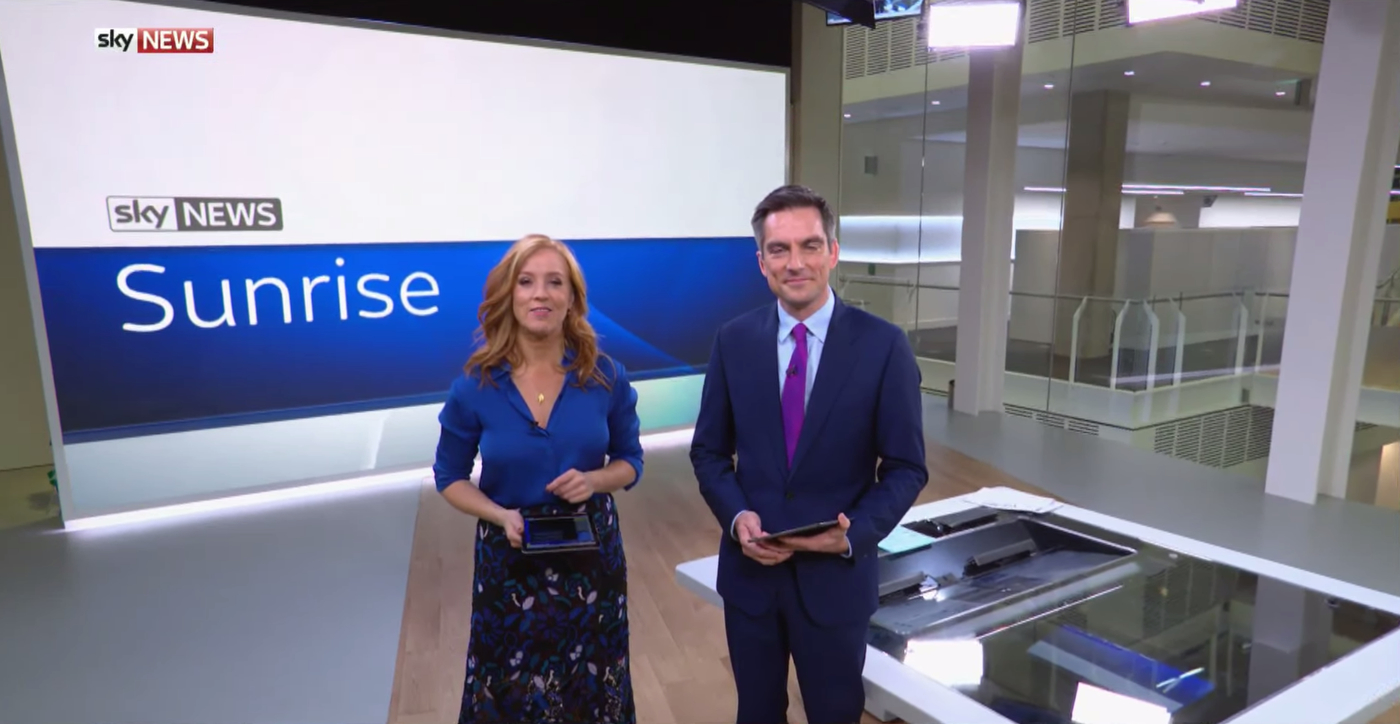 We didn't really want the set to feel like a set at all, we aimed to make the space feel very much part of the architecture of the building – we matched the materials used in the architecture, wooden floors, white walls, simple screens and so on
What prompted Sky to want to leave the expansive newsroom style space?
The news team are moving out of their existing building and being rehoused, this was an opportunity for the news channel to become a key part of Sky's newest building "Sky Central."
I think this also gave the news team the opportunity to recalibrate their environment to reflect their multiplatform output.
How important was technology to the design? What was used?
Technology was critical, from the flown remote cameras through to the large explainer 1.5mm LED news screen.
What programs will originate from the glass box? Any special considerations for time of day/interior exterior lighting effects with the glass?
All of Sky's news daytime output will come from the glass box.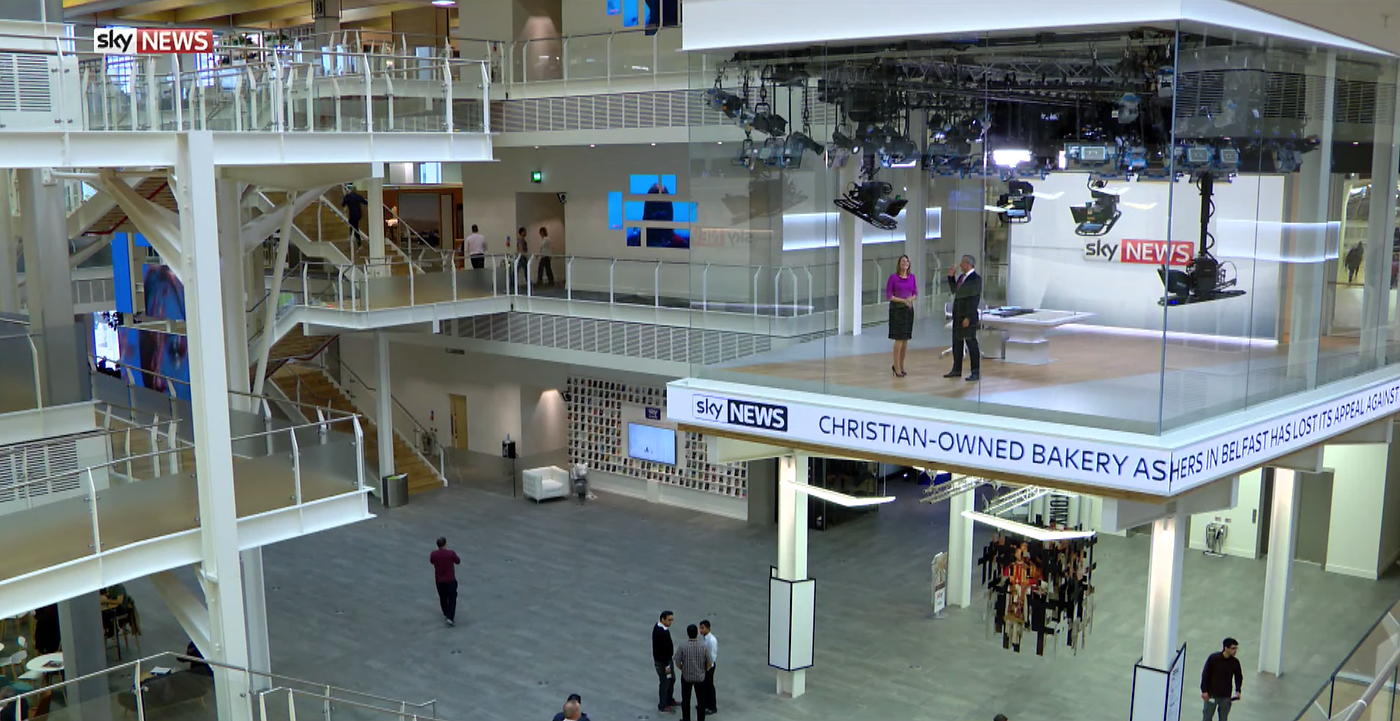 We weren't really able to make any significant changes to the spaces beyond the glass box, we have added some simple light boxes to cover one face of the concrete columns within the building to add some additional light to the space when it's dark outside, blinds can be used to mask sunlight from the roof and any very bright external windows.
The cameras and lighting were adjusted to ensure that the architecture of the building looked as white as possible whilst retaining warmth in the skin tones.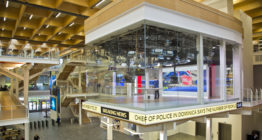 Set Design
Sky News Studio 21
View a gallery of this project…