Sky News Arabia launches in Abu Dhabi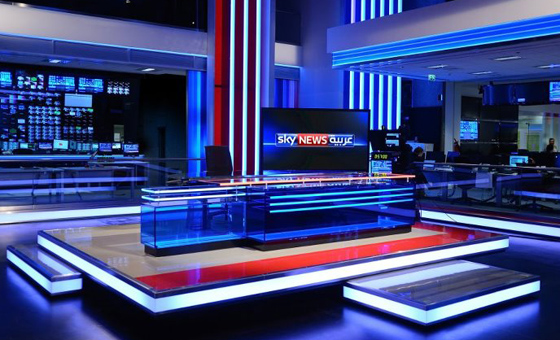 Based in Abu Dhabi and serving as a competitor to Al Jazeera and Al Arabiya, Sky News Arabia launched last month with all the glitz and fanfare you'd expect of a News Corp. owned network.
Operating 24 hours a day, the station is located in twofour54, the media hub of Abu Dhabi.
The main studio features multiple presentation areas, 12 Sony cameras and one of the largest monitor walls ever built.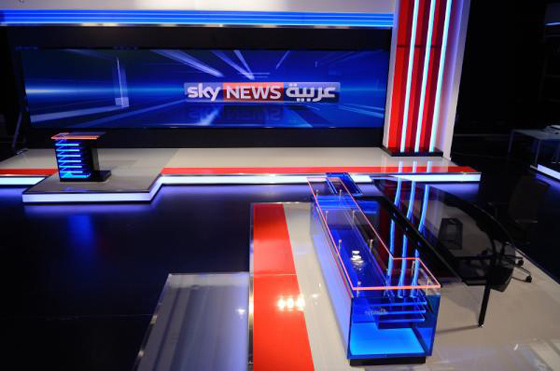 Nearly 10 meters long, the monitor wall is comprised of over 400 tiles.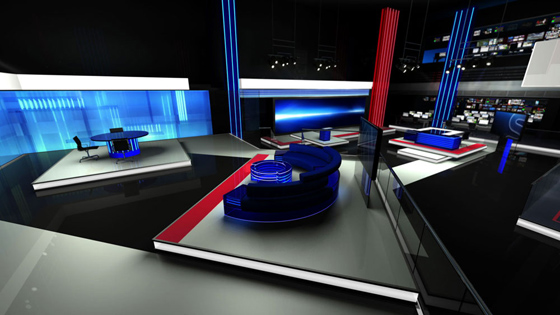 The network uses Vizrt to power its graphics with music composed by Box of Toys Audio.
Overall, the set appears sleek on air and shoots great. The whole facility uses the latest workflows and technology, making it a top notch operation from the start.