Al Jazeera celebrates 20th anniversary with studio launch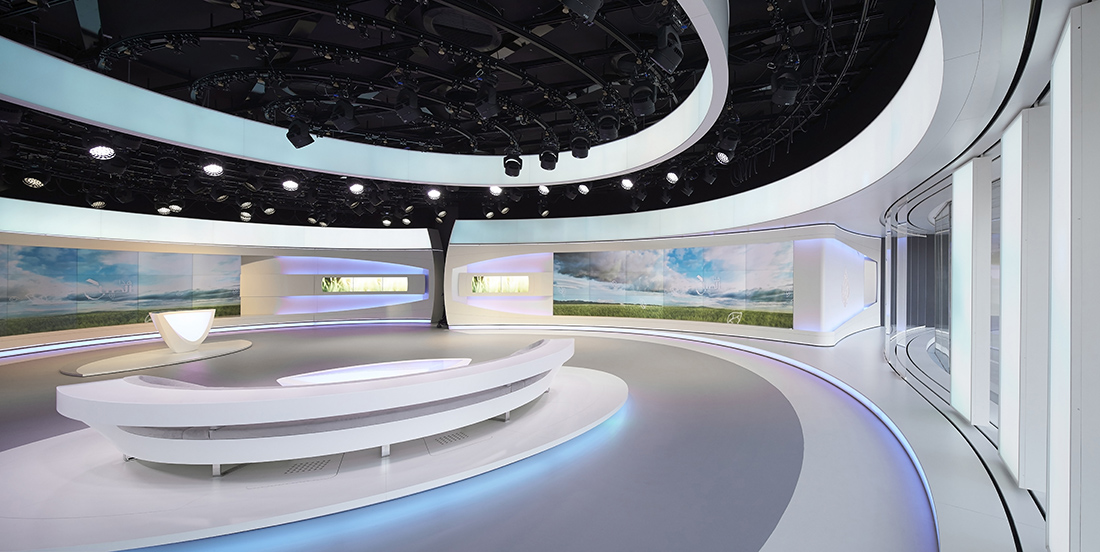 Al Jazeera Arabic celebrated its 20th anniversary in November, marking the occasion with the christening of Al Jazeera Media Network's new multi-functional, state-of-the-art broadcast studio in Doha.
"This Morning," the new morning show of Al Jazeera Arabic, was the first program to broadcast from the studio, showcasing its soft setup.
The 360-degree design for Studio 14, from Veech X Veech, reflects the look and feel of the network's other studio designs in London and Washington. Al Jazeera notes the design is "clean, streamlined and with a neutral white/light grey color palette" built with "adaptability at its core."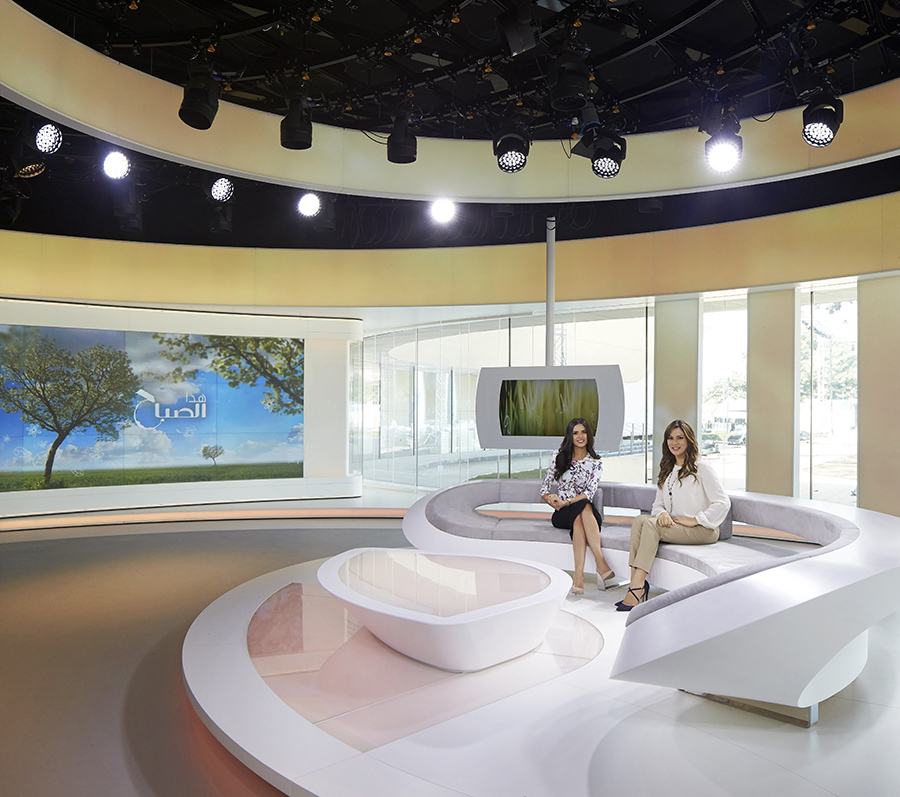 Three distinct areas of the circular studio include a seated interview area for one presenter and up to four guests; a presentation area with interactive video wall; and a podium area for one to one interactions.
Part of the studio's adaptability involves the use of low-res video LED technology, built into the surfaces of the space, allowing for it to become a digital canvass.
Credits
Arup – Base building and technology consultants
Veech X Veech – Set Designer
MCI – Set fabrication and installation
Rosco – Window systems
Robe – Lighting instruments