Central Texas NBC receives old Denver set design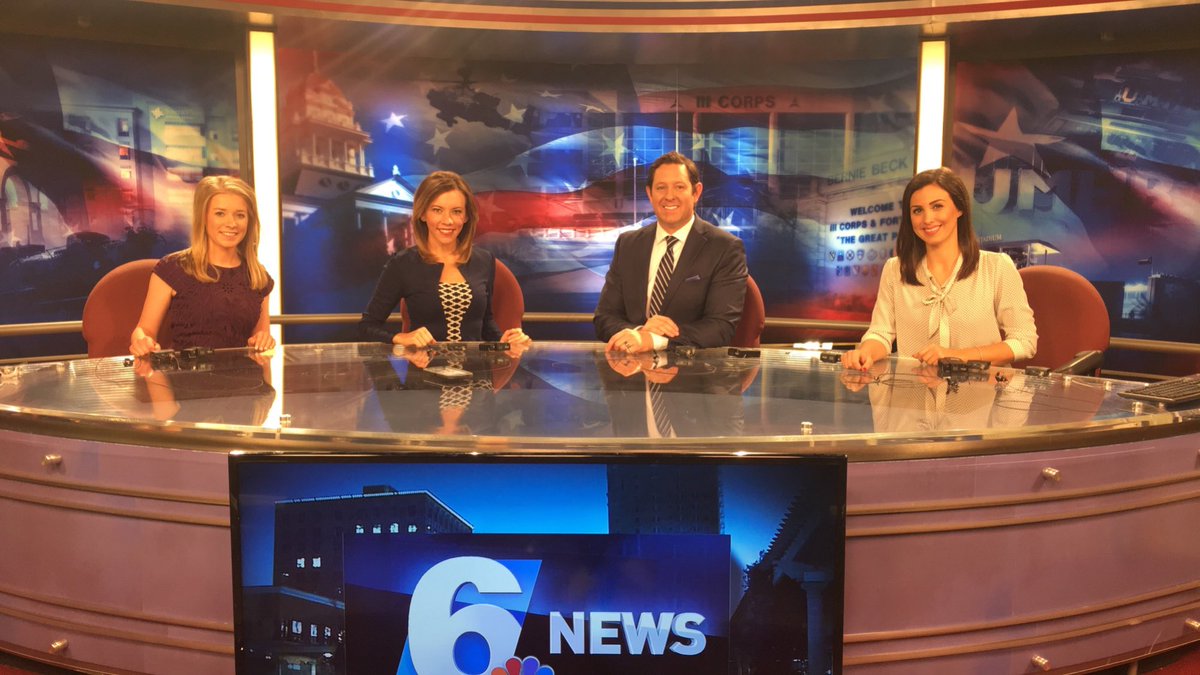 Tegna's KCEN-TV, NBC 6 Temple/Waco, Texas, went live today from a new set that may look familiar to Denverites, part of a facility move.
The design, originally from Jack Morton PDG, debuted around 2004 and served KUSA-TV until this past March.
Tegna has been updating many studios group-wide, including KING-TV, KUSA-TV and KHOU-TV, with a new design that is designed to shoot in the round.
After the move to Waco, the set was outfitted with a new Texas-themed dura camera center, along with a monitor on the front of the anchor desk. The sets faux balcony remains, along with its spiral staircase.