'Morning Joe' decorates for Christmas while discussing hard topics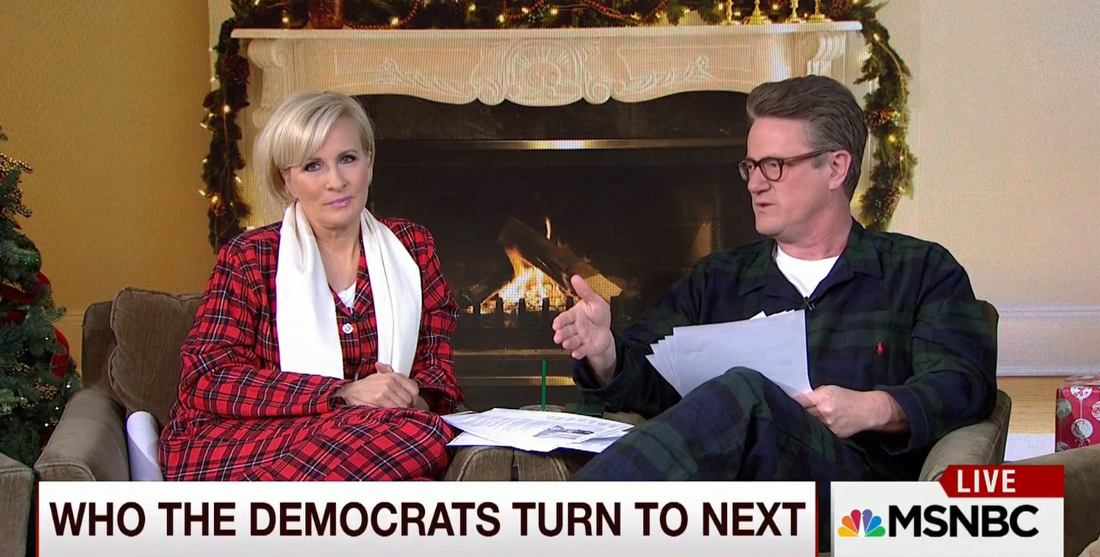 While discussions this morning ranged from nuclear proliferation to the terrorist attack in Germany, the gang at "Morning Joe" had a softer look.
Joe Scarborough and Mika Brzezinski wore their Christmas morning pajamas, complete with multiple trees and a faux fireplace on the corner LED wall.
Studio 3A also featured comfortable chairs, poinsettias and a colorful rug.