'For the Record' debuts on MSNBC with urgent look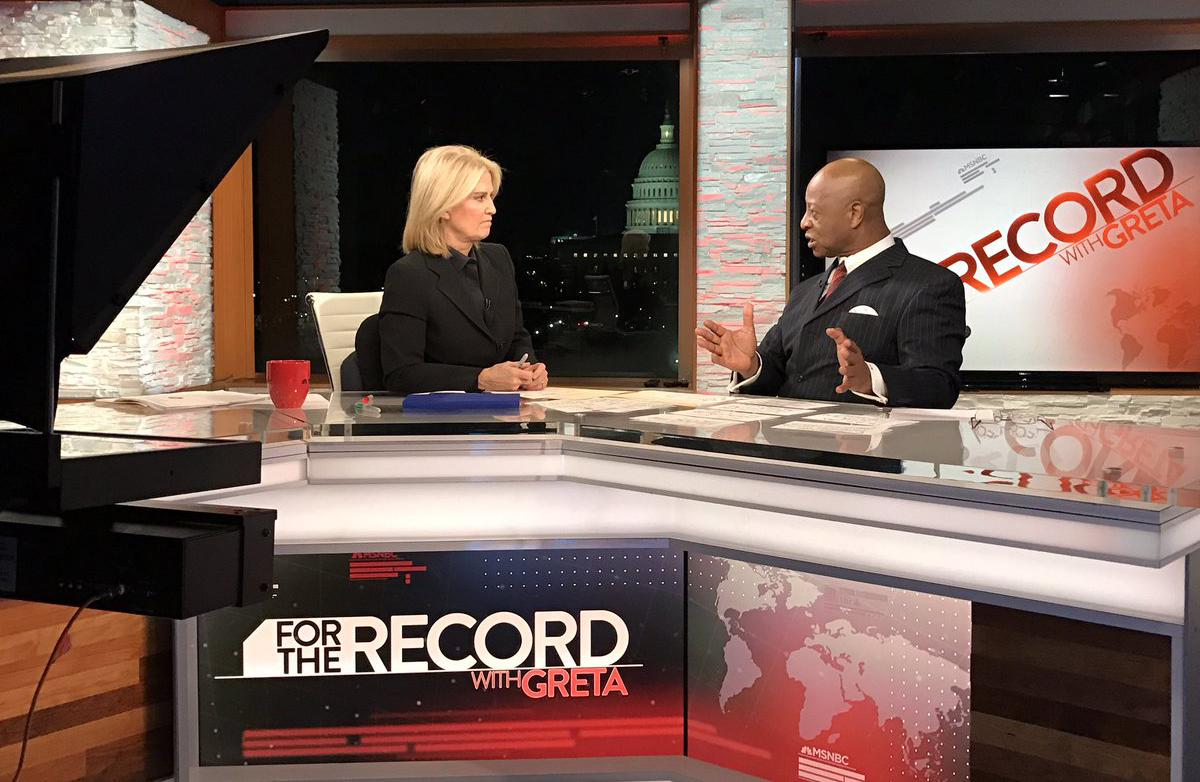 Greta Van Susteren began her new program at MSNBC this week, bringing her passion for politics and justice to a new cable outlet after a previous tenure with Fox News Channel and CNN.
"For the Record with Greta," while sounding familiar to past viewers of her Fox show, captures its own unique look on MSNBC, creating a sense of urgency and drama in its graphical look.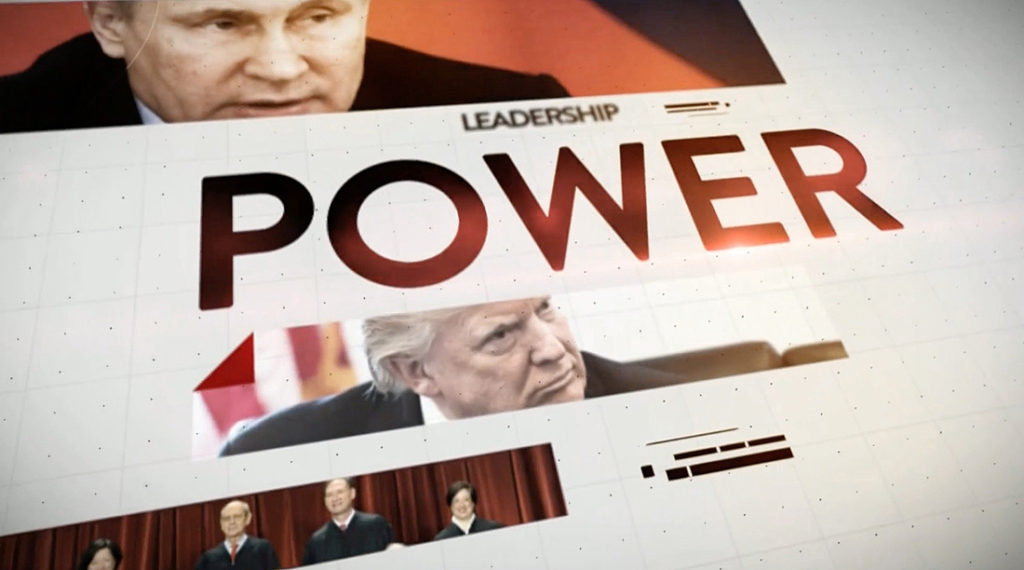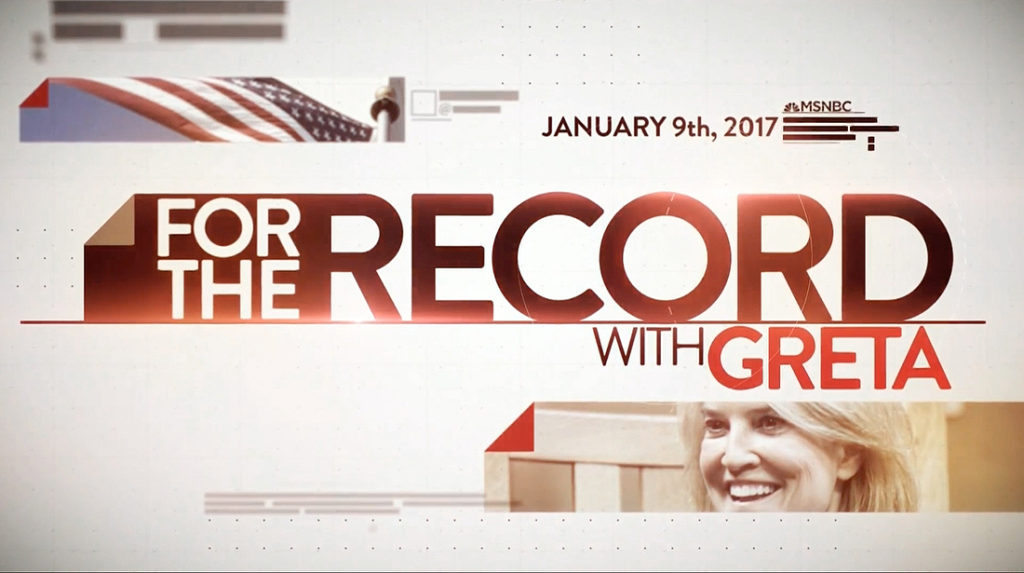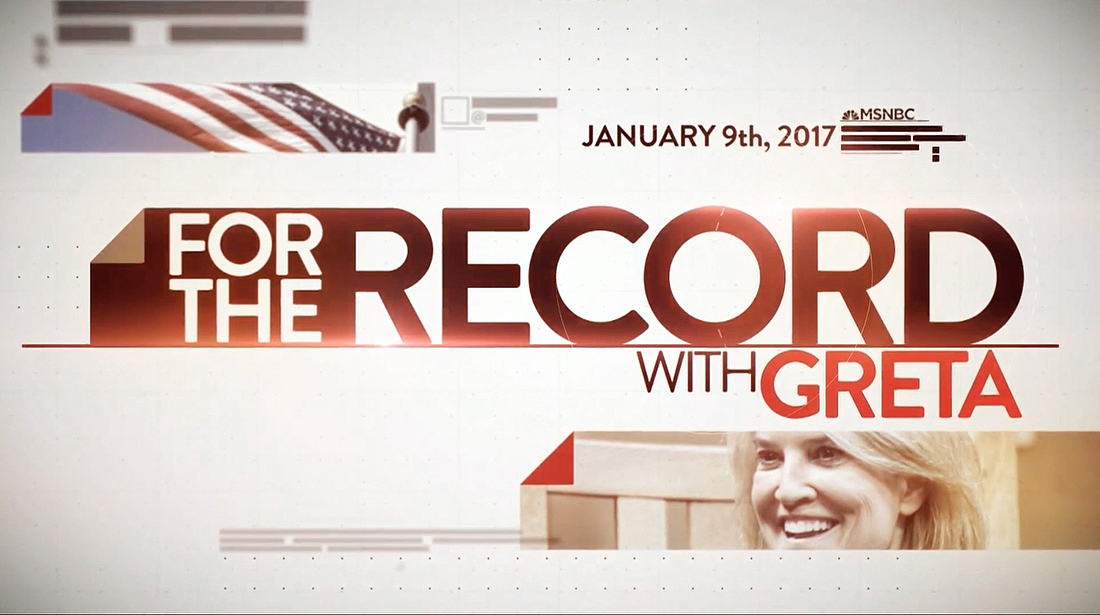 The shows open features a series of large words intermixed with topical imagery of Donald Trump, Vladimir Putin, Drones and the White House. The words, such as power, influence and action, set up the shows main coverage areas and the next year in politics.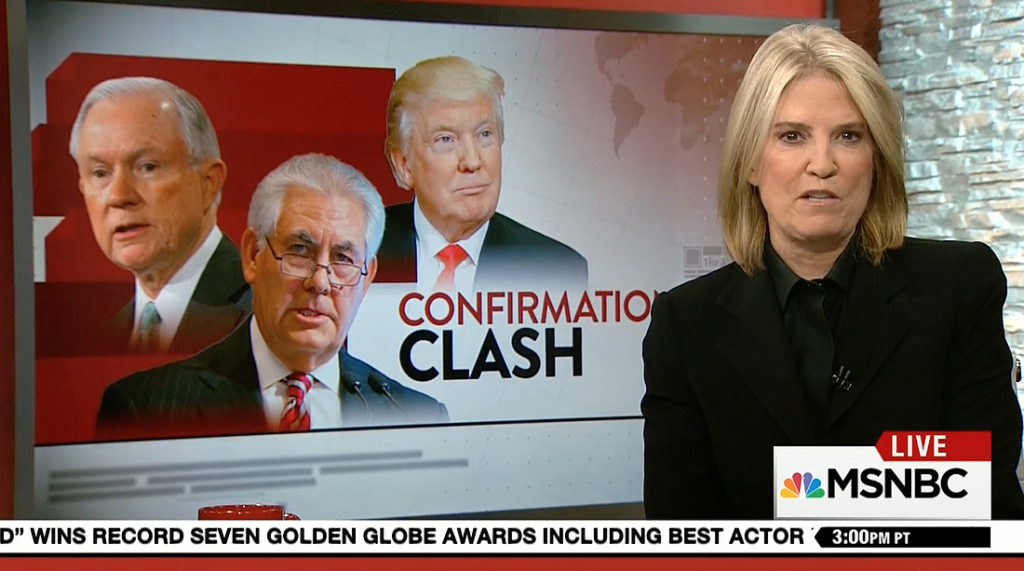 Overall, the motion graphics are a bit glossier than some MSNBC shows, like "The Rachel Maddow Show" or "Hardball," opting for lens flares and layering of depth with micro-text like elements.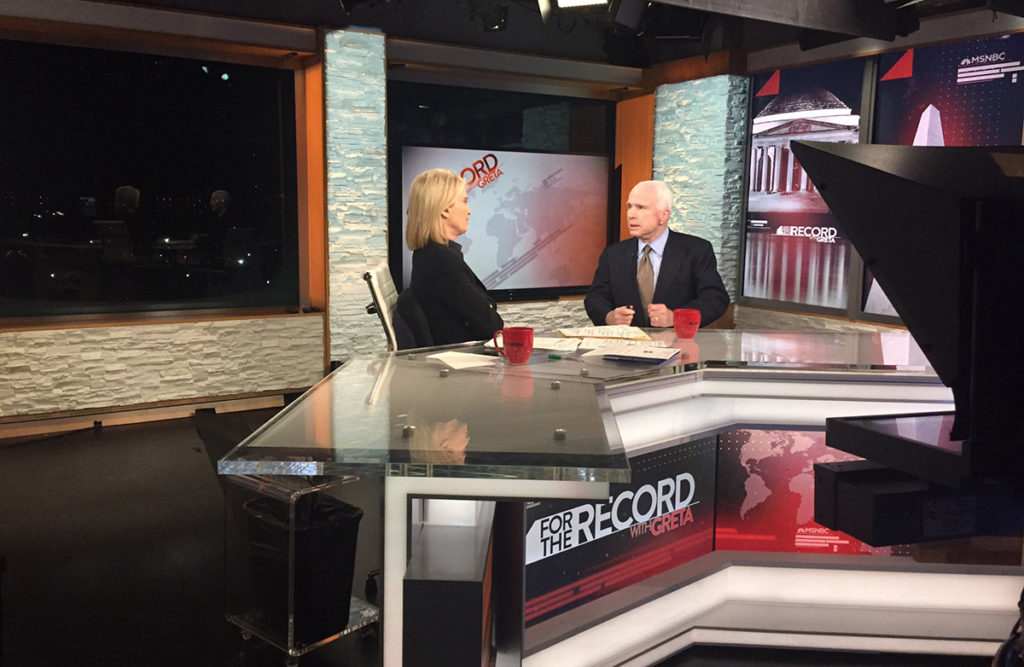 Studio wise, Van Susteren anchors from NBC News' Capitol Hill bureau on Capitol Street in Washington, which coincidentally shares a building with her former Fox News studio.
The set design, which has been in service since early 2013, has been updated for the program by Jack Morton PDG with fabrication by blackwalnut and lighting by The Lighting Design Group.
While the Capitol view remains, graphic panels on the set have been replaced by stacked stone walls with uplights. New video panels have been added around the studio, including a large monitor wall on the right-hand side, displaying show-related graphics during the program.
The studio also serves as home for Roland Martin's "TV One News" along with normal usage by NBC News, such as during Washington event coverage.
The latest in design, production and engineering
Subscribe to NewscastStudio for the latest delivered straight to your inbox.