CNN returns to rooftop view for inauguration coverage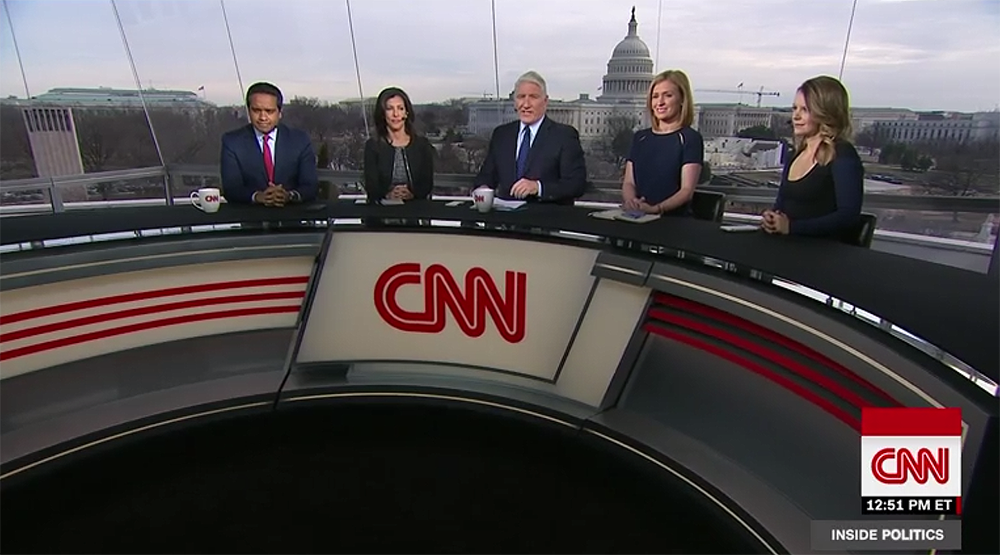 While not the exact same rooftop as last year, CNN is once again using a scenic vista for its coverage leading up to the big day in Washingon.
The desk, from Clickspring Design, has shed the election colors in favor of a muted white and gray look, while the entire setup is enclosed by a plexiglass wall.
This wall wraps around the space, instead of using large graphic panels like before.
Various programs, including "The Lead with Jake Tapper" and "The Situation Room" are using the rooftop setup in the week leading up to Donald Trumps inauguration.