10 sets that use video walls for storytelling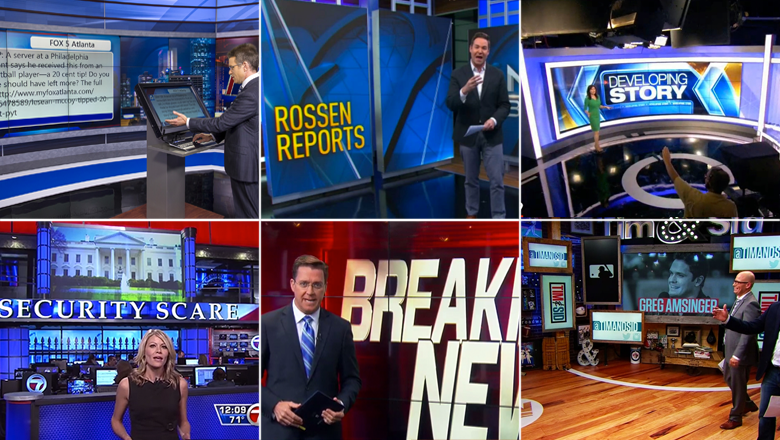 Video walls are more than just a dynamic backdrop — they are also a great way for TV news stations to enhance storytelling by including imagery, information and more behind talent.
1. WAGA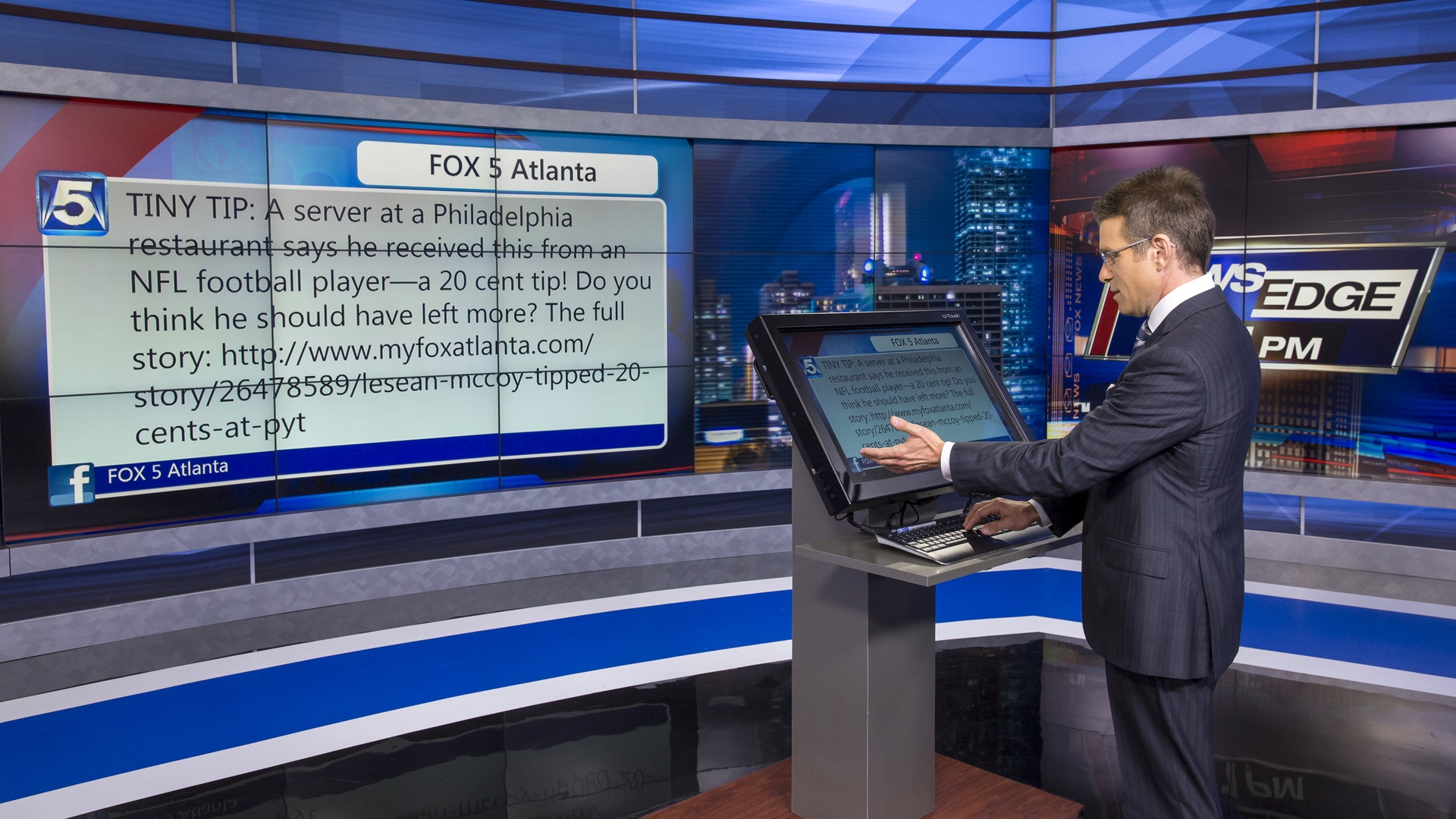 WAGA, the Fox affiliate in Atlanta, has a video wall that it uses for a wide variety of uses.
In addition to social media interaction, as shown above, the video wall is also used for topical and franchise graphics, including headshots, timeline-style information and maps.
The set, designed by Devlin Design Group, also features a pivoting section of the video wall, which allows it to "reveal" additional content as it is mentioned.
The set also includes two additional, more vertical monitor walls which are, depending on the positioning of the movable anchor desk, used for OTS elements, news and weather standups or showing maps during weather tosses.
2. WBTS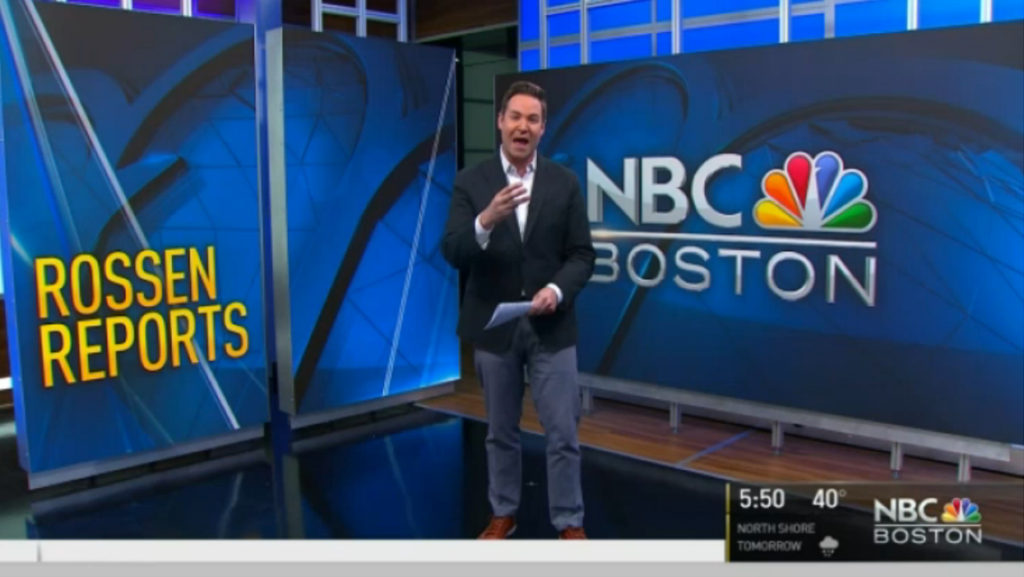 This newly launched NBC O&O in Boston is equipped with multiple video walls, including a seamless one behind the anchor desk that it feeds 4K skyline imagery into.
The set also includes two additional video wall equipped venues. One corner of the set includes a pair of intersecting arrays that are used for standups and franchise segments. Often one video wall is used for simple background imagery, while the other displays a more prominent topical image and text design.
The other, also in a corner, features a more traditional panel along with two vertical panels.