Industry Insights: Studio display technology roundtable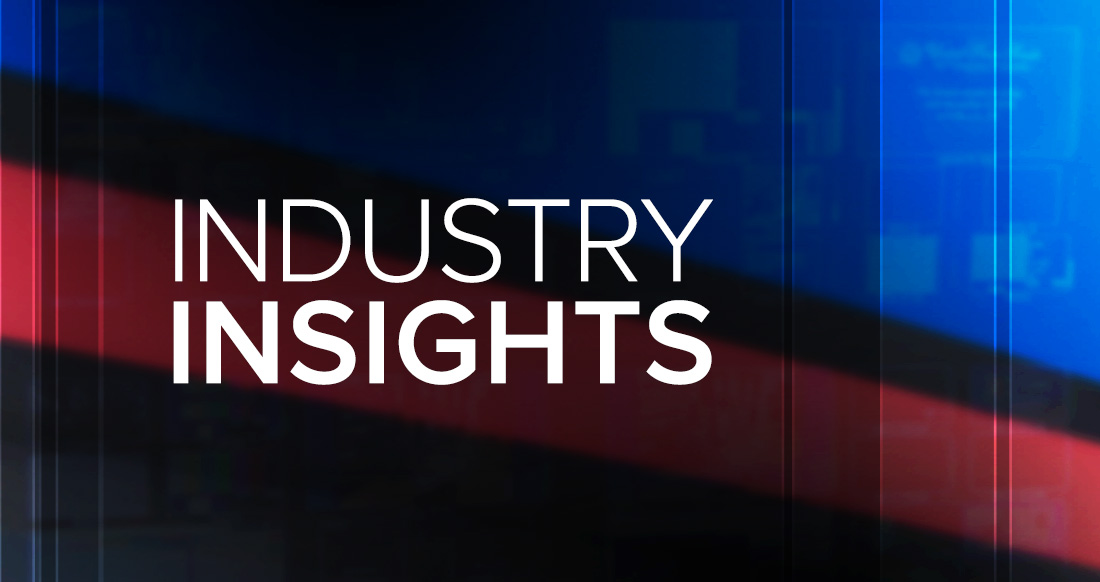 Subscribe to NewscastStudio's newsletter for the latest in broadcast design and engineering delivered to your inbox.
We recently convened a virtual panel of industry experts to discuss display technology and video wall playout solutions, part of our Focus on Studio Technology, presented by AV Design Services.
This first Industry Insights story covers topics relating to studio display technology, such as LED and LCD panels, and what's next for the broadcast world in terms of fine pixel pitch LED.
Where is video display technology headed?
"The adoption of fine-pitch LED is in full-swing in broadcast sets around the world. The use of these to replace other video wall or display technology in the space is natural," said Jennifer Davis, CMO at Leyard.
"Price remains the primary obstacle at this time although when you do the math with regard to the longevity and cost of ownership between LCD flat panel displays and LED…LED typically will win that argument," said Jim Landy, founder and managing partner of AV Design Services. "While 2.5mm LED is priced affordably it is not a fine enough pixel pitch to be used in smaller studios without the chance of a moiré' issues being a problem due to focal length between the camera and display. Typically 1.9mm or even 1.6mm LED is what should be used but remains a bit on the pricey side at this time."
"LED displays will start to ship with sub 0.9mm pixel pitch. Last year, I saw a prototype for 0.7mm. At this level, LED displays are at the same resolution as LCD displays. This advancement will help decrease the cost of 1.2mm and 1.6mm displays, making them more affordable for studios looking to upgrade. And for studios that have bigger budgets, they can create seamless video walls at LCD resolution," said David Weatherhead, president of Advanced, an AV systems integrator.
"The needed increase of more processing power both internally and externally for use with display technology is also becoming more front and center and is too often overlooked as a necessity for use with the newest display technologies within the broadcast studio," said James Durant, director of sales at AV Design Services.
"We are all patiently waiting for commercial grade OLED to replace LCD, stunning black levels and picture quality coupled with a very thin and lightweight display. This should be the next advancement in flat panel technology," added Landy.
"Next step, more convergence between physical and virtual sets," said Chanan S. Averbuch, EVP of The Americas for Primeview. "Additionally, while LCD flat panels remain mainstream vs LED tiles that will change as costs for LED tiles go down."
"The flexibility of the LED product allows them to also be considered for decorative elements in the set design. We have seen floor installations, ceiling accents, ribbons of content, free-standing or free-hanging LED structures, and more," added Davis. "The use of complementary technologies in set design is very interesting as well. We have seen large interactive touchscreens, in sizes up to 98" without seams, being used alongside fine-pitch LED video walls to highlight different aspects of a newsroom. We have seen others break up a video wall into pieces around the set to create more interest and vignettes within the scene that can further the story."
LED vs LCD vs Plasma?
"The market is going towards LED. For studio environments, we always recommend a pixel pitch less than 2.5mm. 1.2mm and 1.6mm perform very well on camera and prices are coming down. If a client can afford LED, it looks incredible," said Weatherhead.
"If budget isn't an issue overall would be LED tiles. However, if you are looking for maximum resolution for value then LCD is the right approach," said Averbuch.
"Planar and Leyard sell products across a wide range of technologies, so we are asked this question every day. And our answer depends on the needs of the studio," said Davis. "For instance, if the newsroom requires a large, seamless canvas for a backdrop or unique shapes or curved designs, then LED is a clear choice. If budgets are constrained or the studio is smaller, then a large flat panel display or a tiled LCD solution is often required."