ESPN honors on air team by naming studio for them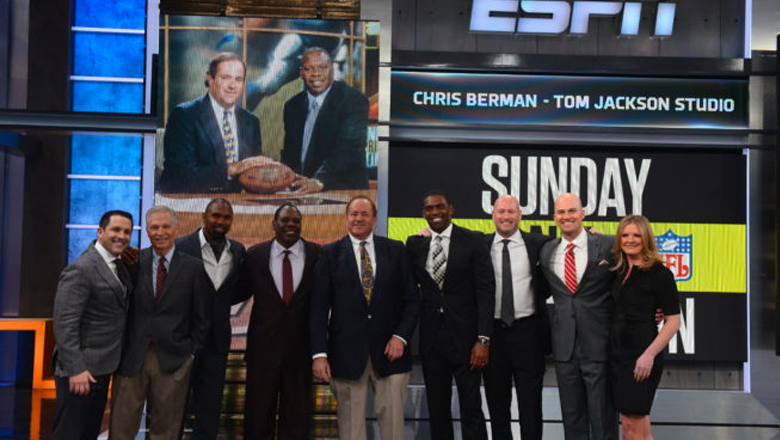 ESPN has named its NFL studio in honor of two longtime staffers.
The studio, which is inside the cable network's new Digital Center 2 building, has been named the "Chris Berman–Tom Jackson Studio."
Berman, who hosted his last in-studio show Sunday from the set, is moving to a new role within the network.
Jackson, who retired from ESPN last year, worked with Berman for 29 years covering the NFL.
This marks the first time ESPN has named a studio in honor of an executive or commentator, according to the network.
A plaque outside the studio reads:
"In recognition of their immeasurable contributions to the company and our industry, ESPN officially declares this the Chris Berman-Tom Jackson studio. Their 29-year on-air partnership is a sports television record that has earned them a special place in the hearts and minds of football fans everywhere. They will always be part of the ESPN family."