2018: Networks roll out special looks for inauguration day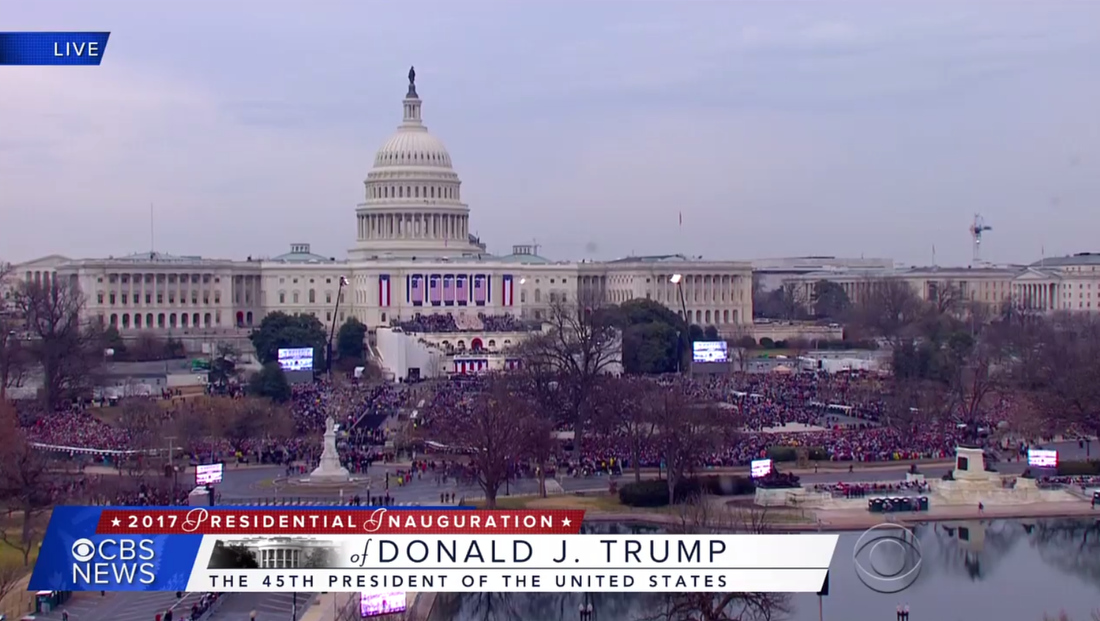 All of the major U.S. news outlets debuted special looks for inauguration day coverage Friday.
NBC
NBC News opted for a flat style, red white and blue color scheme with a logotype created using the popular typeface Brandon Grotesque.
The look also includes vertical red and white stripes with a blue field of stars along with black and white photography.
That motif was carried through to the on-screen graphics, with a thick bar of stars, red, white and blue filling the entire width of the bottom of the screen. Additional graphics were stacked on top of this bar, including the lower thirds.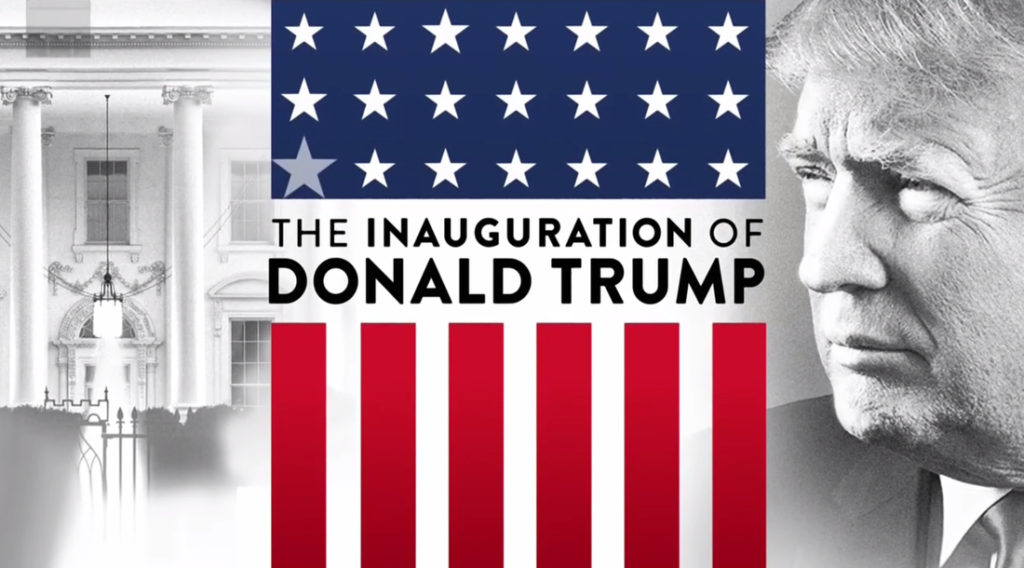 NBC's opening sequence mixed black and white photography of Donald Trump and Washington, D.C., with moving bars and typography accents.