Evening newscasts add patriotic flair to Inauguration Day graphics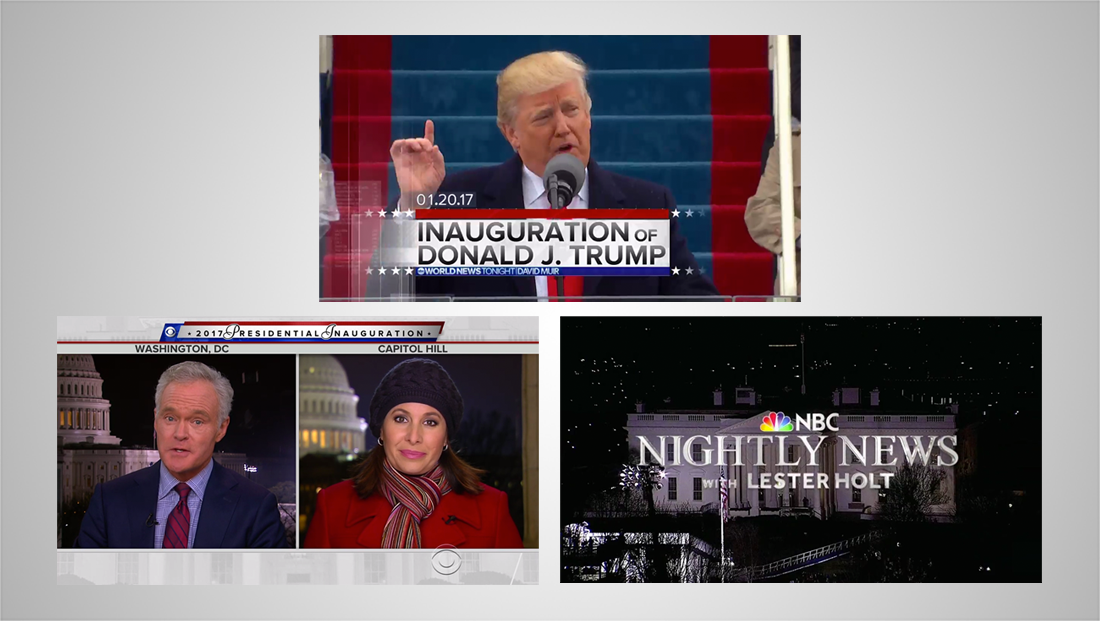 The "big three" American broadcast networks all added splashes of red, white and blue — plus stars and stripes — to their graphics on Friday evening's editions.
'NBC Nightly News'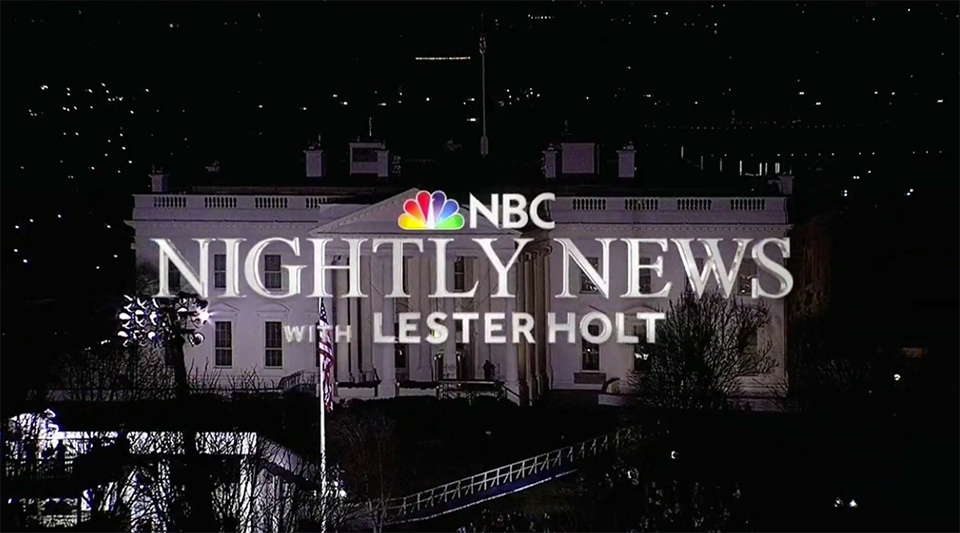 NBC News made brief use of the flat, blocky design it used during its daytime coverage for its open before a stars and stripes wipe revealed the "Nightly News" logotype overlayed over a live image of the White House.
The look was inspired by the new open title card the network debuted in October.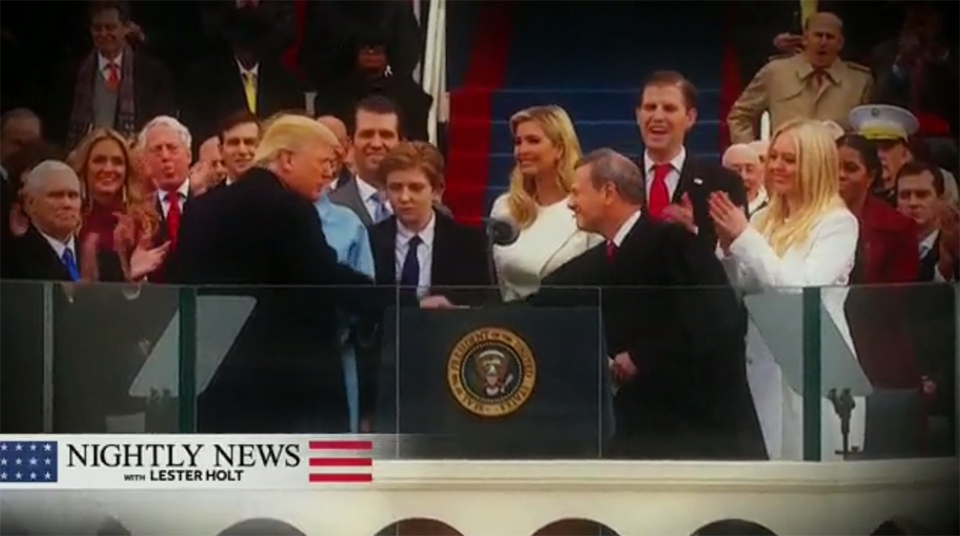 The show's teases utilized a lower left graphic element featuring the flat stars and stripes design with the "Nightly" logo sharing a space with the network's inauguration logotype.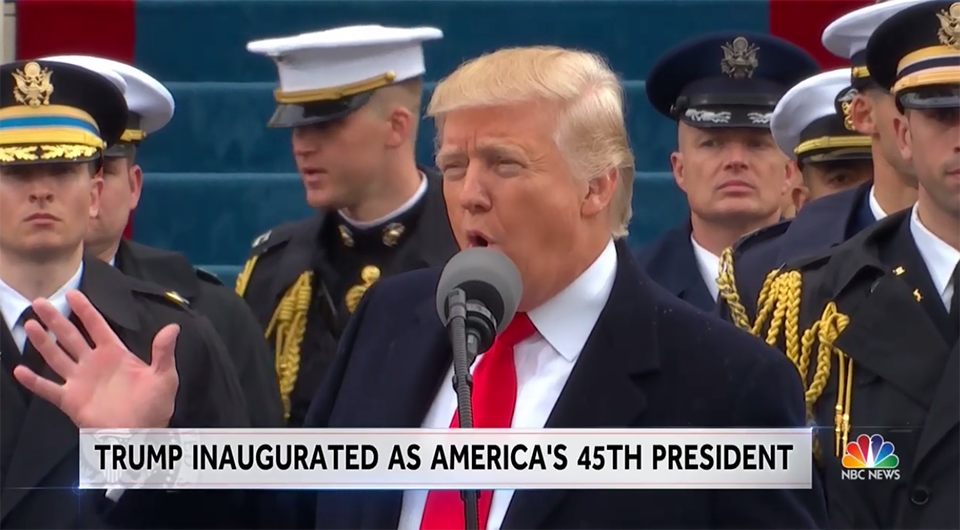 For the in-show banners and lower thirds, the network kept the rectangular shape that it debuted with its graphics overhaul in November — but instead of the deep purple-blue, the graphics were changed to a white design with gray accents and thin red lines.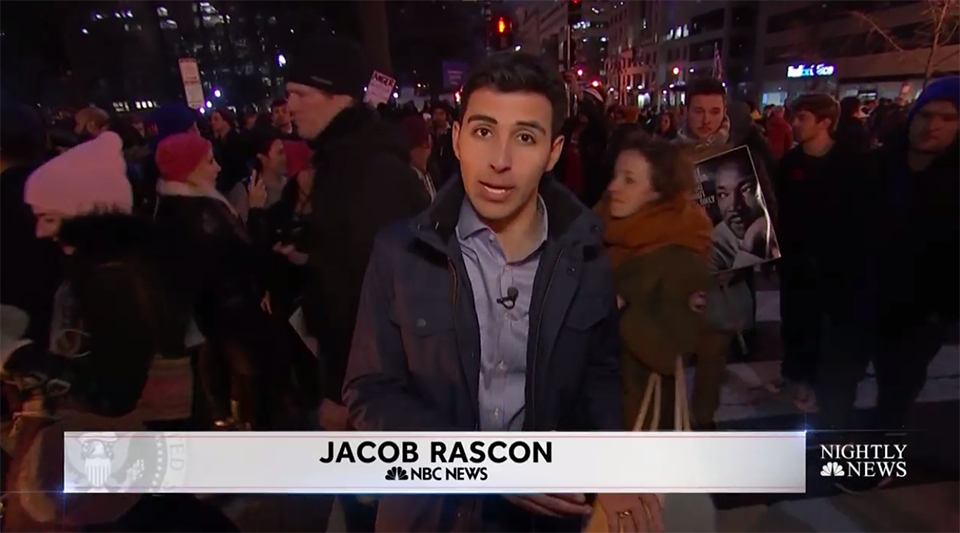 The edges of the banners and L3s also retained the "light bursts" found in the everyday look.
For Friday's edition, the broadcast originated from the network's Washington, D.C. Capitol studio, which was recently overhauled for Greta Van Susteren's new show "For the Record."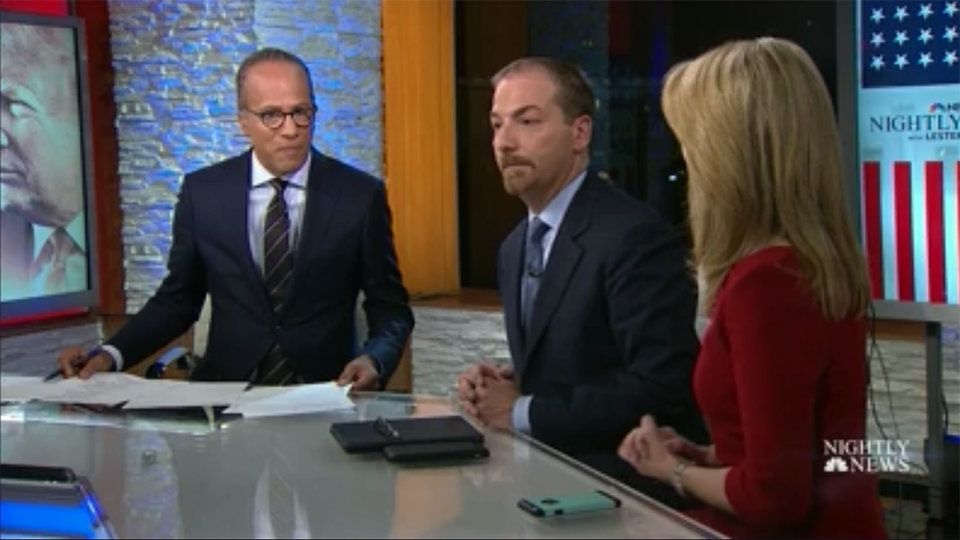 The studio's faux stone walls were visible throughout the broadcast uplit with blue, and the network fed branded graphics matching the rest of the package and topical photography to the on-set monitors.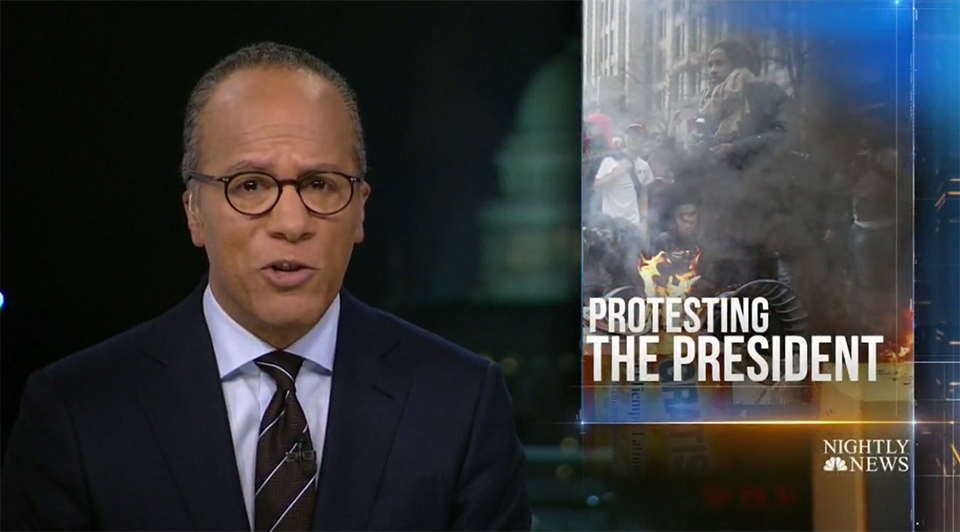 It's worth noting that the network did not create a unique OTS graphic for its inauguration coverage, instead relying on the same one normally used.