'Nightly News' debuts new open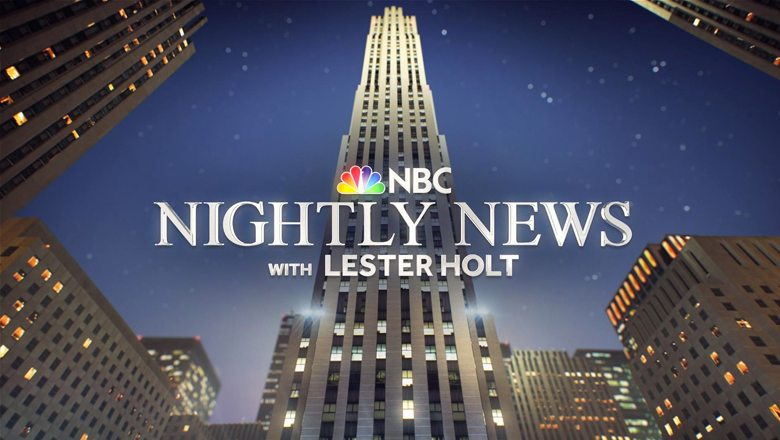 "NBC Nightly News" debuted a new open Monday, Oct. 10.
The open, provided earlier Monday to NewscastStudio by NBC News, starts with a computer generated view of Earth before zooming in quickly to the New York City area.
The camera flies by the Statue of Liberty and over Manhatten before coming to rest on a view of 30 Rockefeller Plaza, now known as the Comcast Building, sprawling toward the sky surrounded by the complex's other structures.
The show's logo has also been updated, removing the boxes that once surrounded it and moving the peacock above the words "Nightly News," which appears to retain the same font used in previous versions, though in this version it's has a 3D effect added to it.
The entire design is also now center aligned, including the "with Lester Holt" line, which has been moved below the show name and switched to a sans serif typeface.
By keeping the globe view at the beginning, the new open retains some connection to the previous open. Notably, the same purple-blue color scheme is also found in the sky in the last few frames of the new title card.
The city found in the open, meanwhile, is very similar stylistically to the one seen on the "Today" open.
Loving the new look for @NBCNightlyNews! 3D city GFX bring intro inline w/ Today's open: https://t.co/BQem7ywq5s (via @newscaststudio) pic.twitter.com/NvlGkUm3EB

— Eric Blackstock (@eblackstock) October 10, 2016
[field name=iframe]