A look at the set within a set on the 'Mary Tyler Moore Show'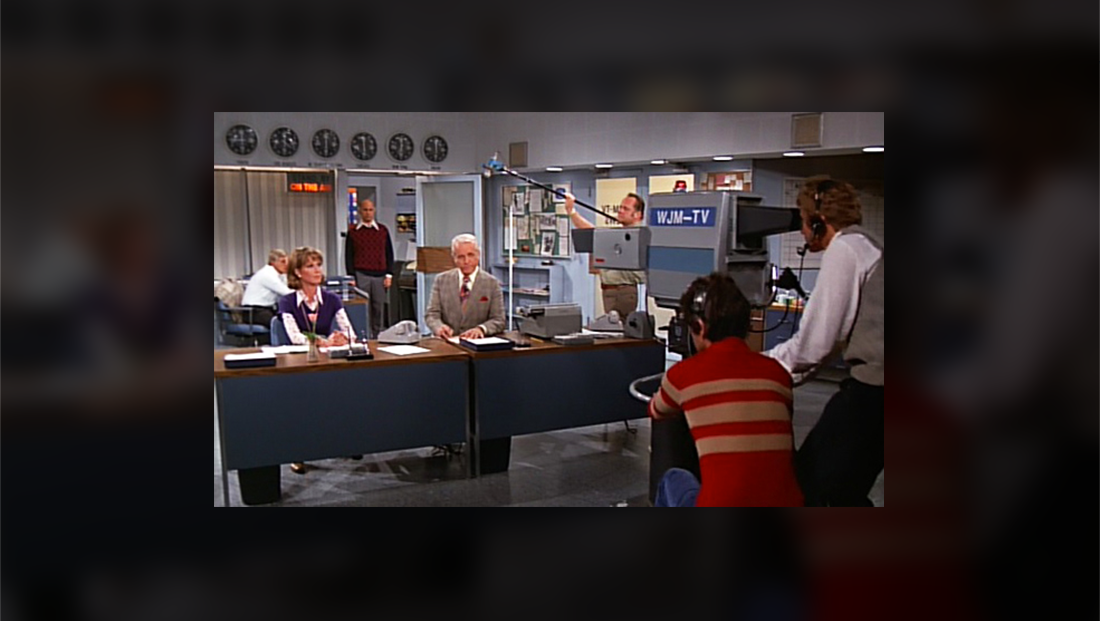 Update: Post updated to include photos and details about the separate studio area.
The popular 1970s comedy "The Mary Tyler Moore Show" featured a simplified and perhaps unrealistic layout for the TV station that served as one of the main settings — though the creative license this design exercised had practical reasons behind it.
Moore, who lent her name to the show's title and was featured as the single woman-turned news producer Mary Richards, died Wednesday.
The newsroom set of the fictional WJM News in Minneapolis featured two school-teacher style desks pushed next to each other. These desks were often used for live updates from the newsroom.
Atop these desks were things you might expect to find on a typical office desk — phones, a teletype machine, letter trays and a Rolodex — and even decorative plants.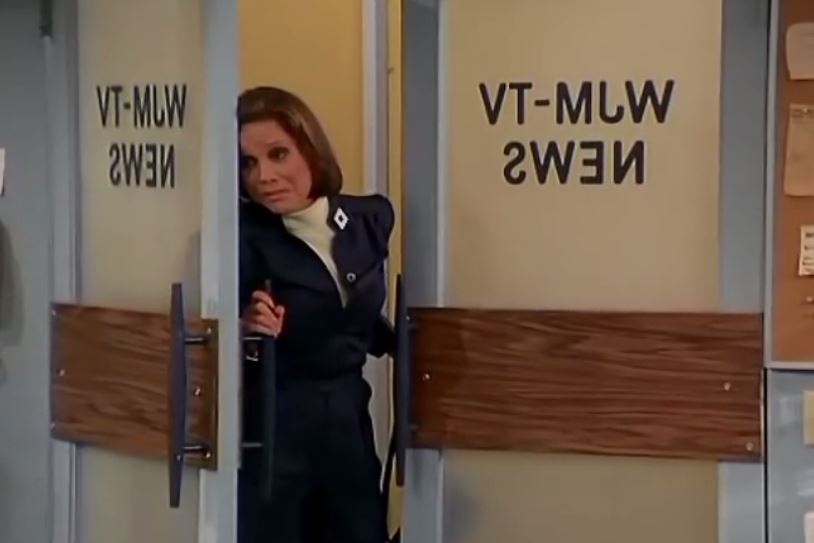 Directly behind this was what was presumably at least part of station's newsroom, an area that featured a row of clocks and a windowed wall leading to the station's studio space.
The door to the newsroom and studio area, which featured the station call letters on frosted glass, was located to the right.
In wide shots, viewers of the show also frequently saw a large boom microphone positioned over the newsroom area as well as cameras and crew members.
All in all, while the practicality of such a newsroom and set layout is questionable, the design did allow for tight interaction between the various characters, whether they played on air talent or, like Moore's character, behind-the-scenes staffers.
The approach also allows viewers to see more interaction with the somewhat simplified newsgathering process.
WJM also had a separate news studio, which changed looks throughout the run of the show — but backgrounds included step-and-repeat style layouts with the station call signs and "12" as well as a world map.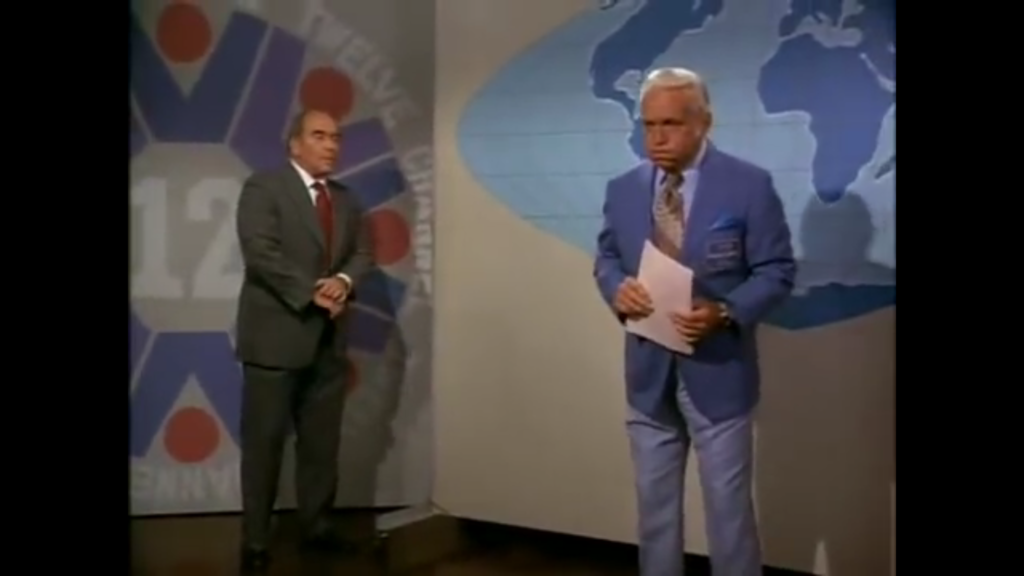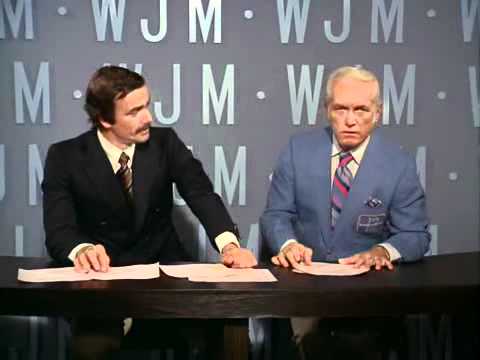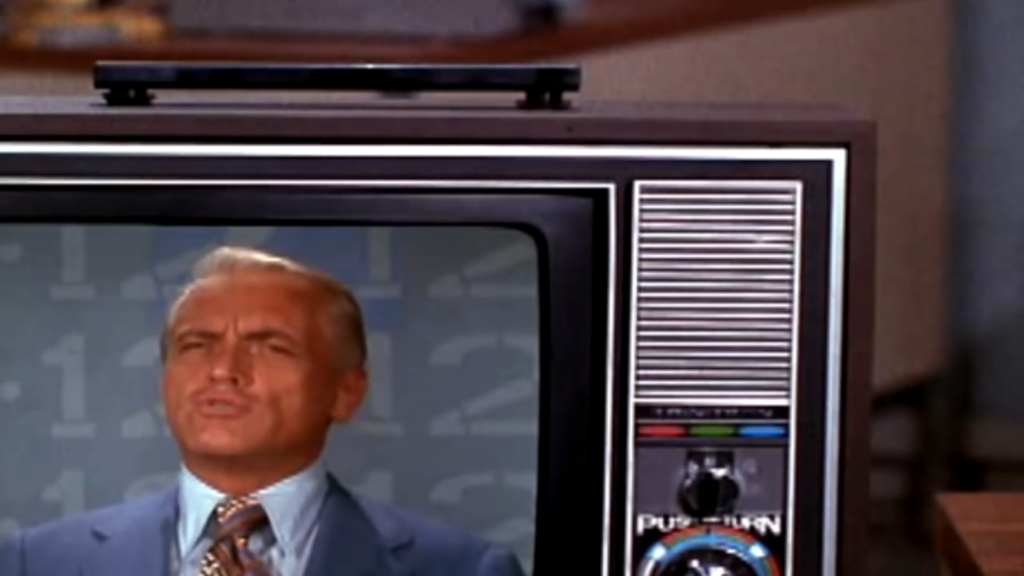 Of course, television shows set within television stations have to take some liberty with set design for the purposes of storytelling and camera blocking.