Bravo's 'Watch What Happens Live' expands 'clubhouse' for new year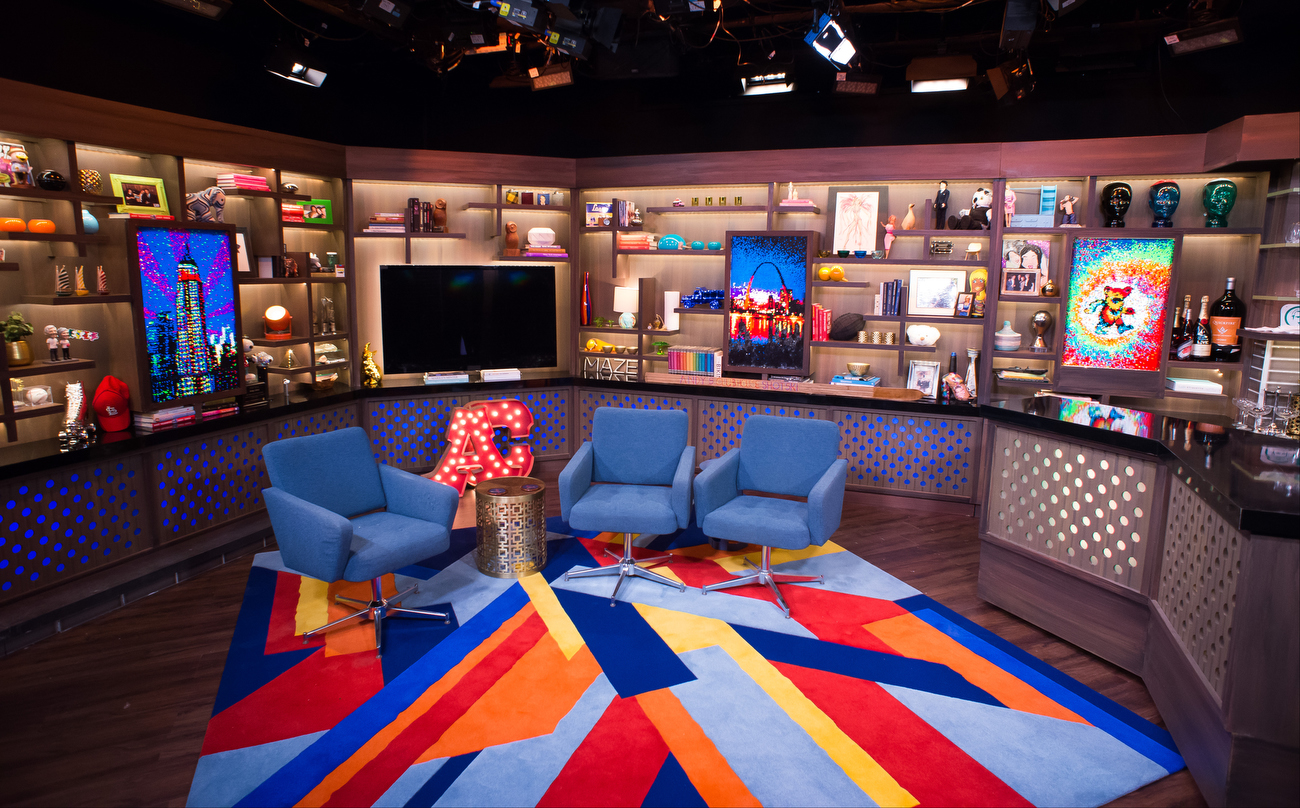 Andy Cohen's "clubhouse" has expanded for the new year as "Watch What Happens Live" looks past its 1000th episode and towards the future of late night.
Nearly double in size, the Bravo staple saw a revamp from James Pearse Connelly, a Los Angeles-based production designer and principal at JPConnelly.
"The show really is like lightning in a bottle, it's so tight and intimate because it feels so familiar," said Connelly in an interview with NewscastStudio. "You don't want to screw up the energy of the space or the vibe it provides viewers."
Originally, the show broadcast from a cramped office space in Embassy Row's New York City office building, roughly 20×20 in size. With the update, the studio has grown and relocated to a dedicated area of the building, gaining room for a designated performance space and larger studio audience.
"Our new clubhouse is the perfect upgrade for us because it won't lose any of the intimacy or lunacy provided by our current home," said Andy Cohen in a news release. "We're going from an audience of 22 to about 50, plus we have roof access and a whole lot of new surprises. It's like moving from a Tic Tac to a studio apartment!"
For the redesign, Connelly notes it was important to keep the same feeling and aesthetic as before, building upon the mid-century look the show had established with its loyal viewers.
"This [redesign] was going to be a really big renaissance, going from small to large, but they didn't want to mess with the devoted fanbase. So, it was important to keep the star marks similar, where we land with Andy and what's behind the guest singles. They had to be really similar to the previous shows."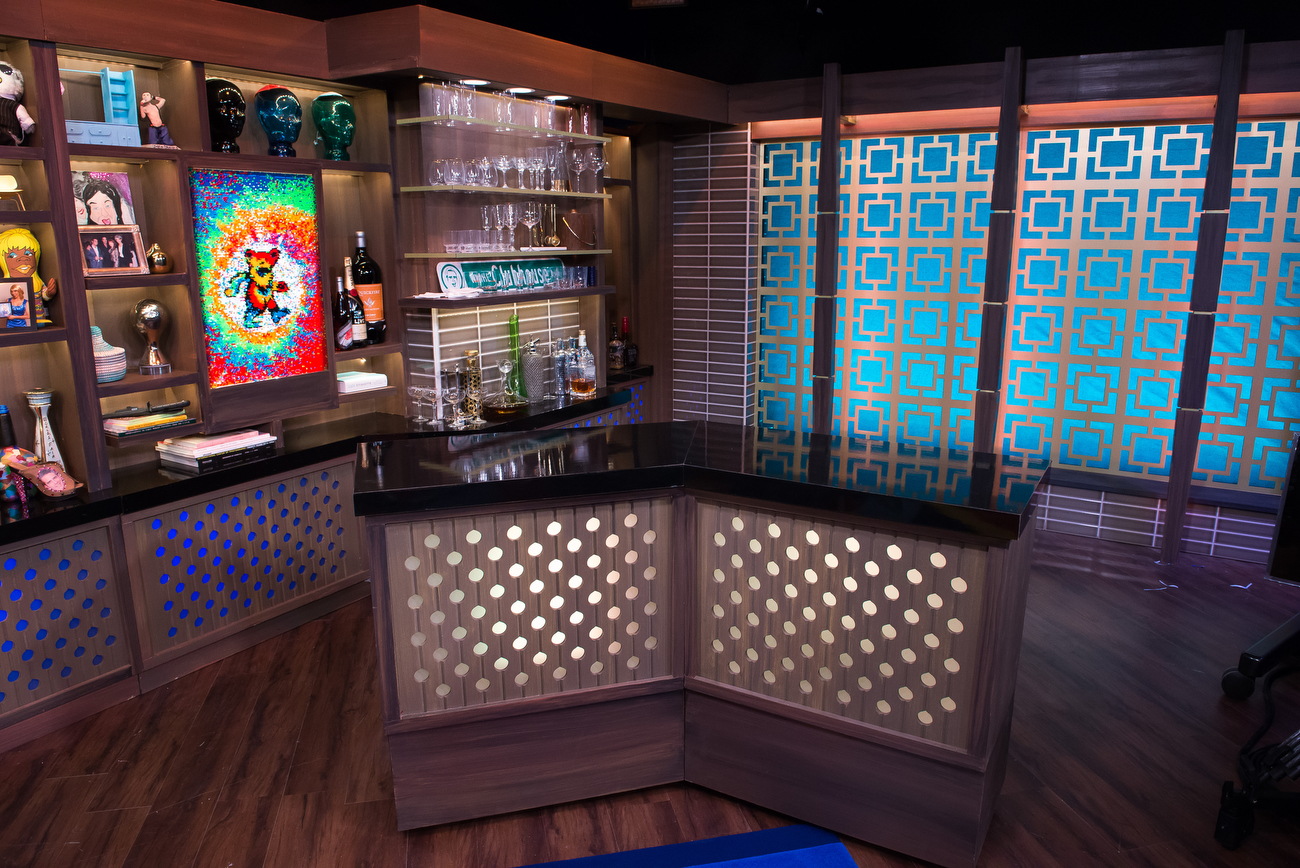 Aiming to capture a mix of Palm Springs and the "quintessential New York speakeasy," the design builds upon the previous while adding some unique elements, such as the layered lattice and scrim in the band area which provides for flexibility based on the performance.
"I wanted to add a little more flavor and organization, the clubhouse can get a little messy. It was important to inject a little late night vibe."
Throughout the design, Connelly worked in black gloss to help signify the shows late night presence, along with subtle patterning and tiling.
This vibe is carried through the bar area, where the look has been updated to include a true bar feeling, with glassware and lit shelving. The bar can then be wheeled off when space is needed for bands or guests.
The set design also includes a fireplace and secret clubhouse entrance for special guests.
"I was grateful to be there," said Connelly. "The most rewarding part was redressing shelves with his [Cohen's] old stuff, getting my hands dirty and helping bring it all together."
Chuck Noble, the shows long-time lighting designer, lit the new set.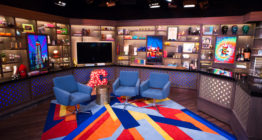 Set Design
Watch What Happens Live
View a gallery of this project…