Inside RT America's studio upgrade with Primeview LED video walls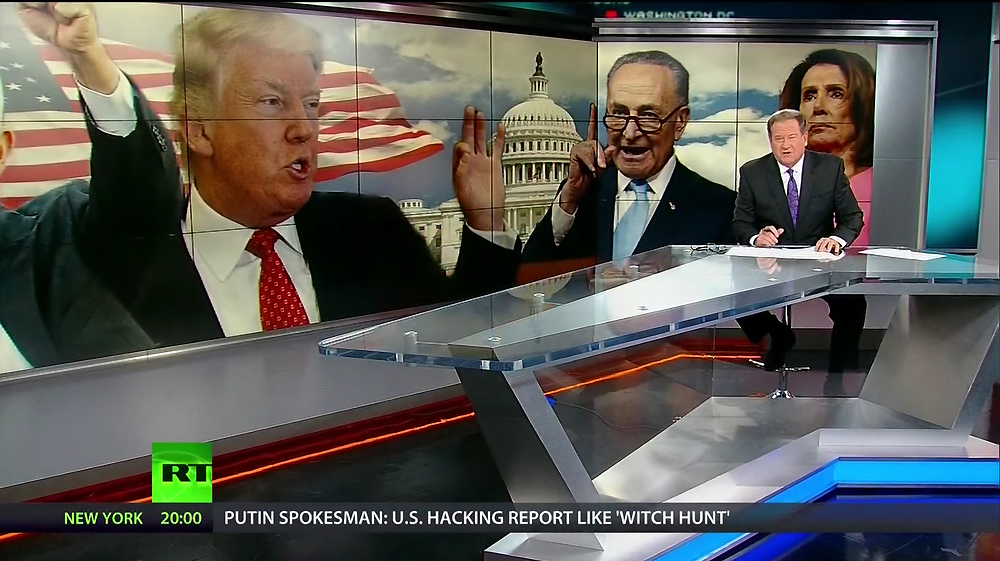 Subscribe to NewscastStudio for the latest news, project case studies and product announcements in broadcast technology, creative design and engineering delivered to your inbox.
Dynamic LED video walls took the broadcast industry by storm in 2016, and the demand for these storytelling tools will grow even larger in 2017.
Despite an explosion in the popularity of LED video walls, it can still be challenging to find the ideal technology partner with the expertise to identify the best hardware and to coordinate installation and integration.
Primeview and the design team at Broadcast Design International recently partnered with New Jersey–based Azzurro Group to coordinate the large-scale system integration at RT to create a unique mix of LED LCD walls and direct-view LED tile walls.
The project was focused on delivering maximum return on investment while finding the right mix of pixel pitch LED, diffusion films and viewing distances for the unique design of the studio space at RT's Washington D.C. studio.
At RT TV in D.C., the main shot of the new studio features a massive video wall made up of the thinnest broadcast-quality LCD solution, with 1.8 mm total gap fronted with a unique matte finish to ensure that glare from studio lighting will not be an issue (PRV55SNL-SDI).
The installation was also strategically angled so that images appeared sharp and crisp, with minimal interference from the required studio lighting.
The display installation is equipped with native SDI connectivity, which, in turn, is seamlessly integrated into another SDI native solution from Vista Spyder.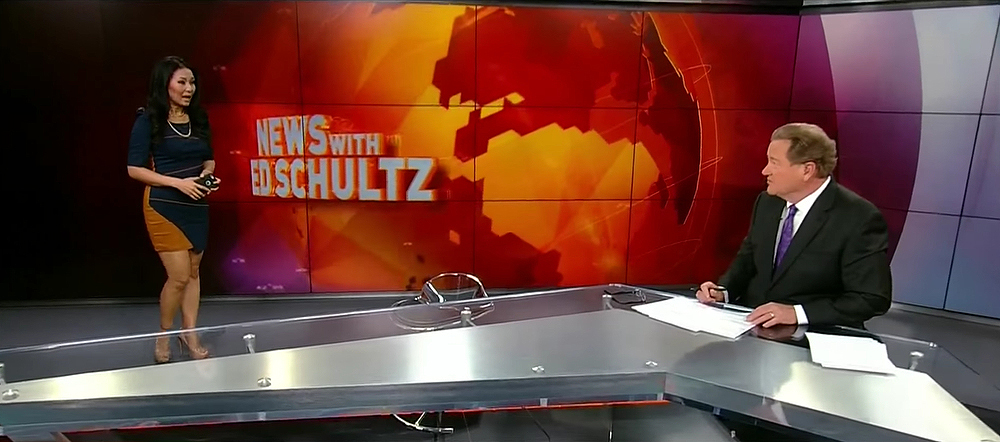 These systems work in tandem to ensure the lowest amount of latency of broadcast signal for the high performance and reliability demanded from a working broadcast facility.
Surrounding the main LCD wall and inside the anchor desk is a mix of front-serviceable LED tiles designed to create layered background imagery and shading effects for each of the various programs shot on the set.
The panels allow each program to have a unique look, color scheme or other visual signatures while still being tied, both figuratively and literally, to the studio's structural elements, giving RT a cohesive and consistent look across all of its programming while still allowing for the flexibility to meet each show's unique requirements.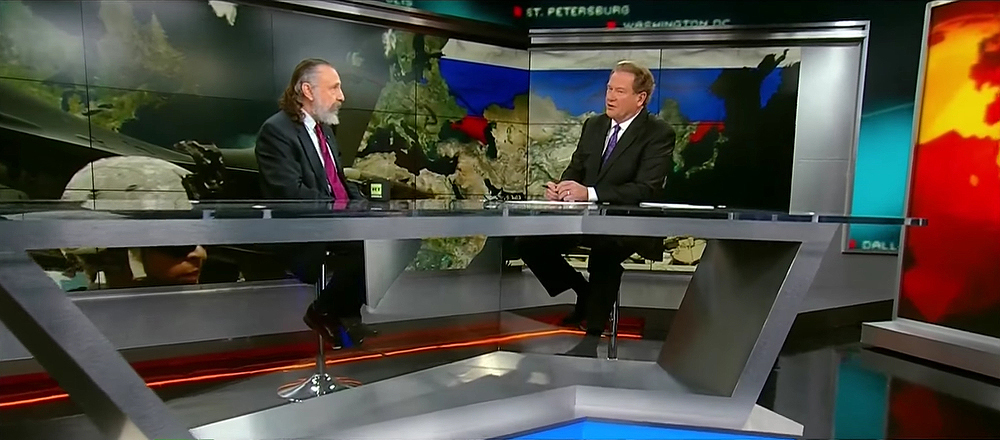 The unique technical and integration challenges faced during the RT Washington D.C. project emphasizes the need to work with an experienced integration expert on any LED video wall project, no matter what its size.
Not only do such installations have unique requirements for power supplies, mounting and installation, but the myriad of options and challenges surrounding color temperature, viewing pitch and integration with asset management systems give even a small project an unexpected level of complexity.
Finding an AV partner who can find just the right combination of hardware, installation, mounting and technical know-how not only ensures a reliable solution that will last for years to come, but also ensures the maximum amount of flexibility for incorporating a video wall investment into storytelling.
By carefully weighing the needs of creative teams and designers with the technical specifications and budget, the team at Primeview is uniquely situated to deliver high-quality LED video walls in 2017 — and beyond.
For more information about Primeview, visit their website today.
The above content is sponsor-generated partner content. To learn more about sponsor-generated content, click here.
Subscribe to NewscastStudio for the latest news, project case studies and product announcements in broadcast technology, creative design and engineering delivered to your inbox.